Director dealings: Netcall chairman ups stake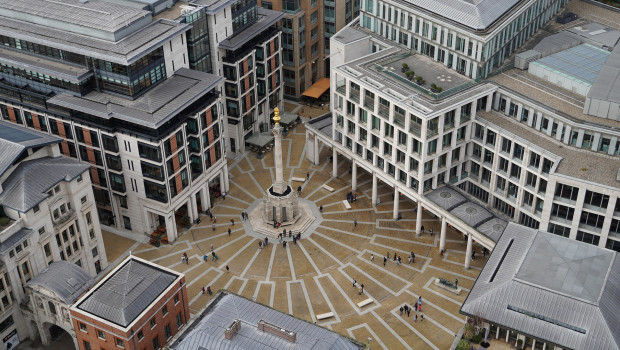 Netcall revealed on Monday that chairman Michael Jackson had purchased 280,000 ordinary shares in the AIM-listed software firm.
Jackson, who joined Netcall's board back in 2009, acquired the shares on Friday at an average price of 34.0p each, for a total value of £95,200.
Following the purchase, Jackson held 1.48m ordinary shares in the firm, representing 1.03% of Netcall's issued share capital.
Back in November, Netcall told shareholders that year-to-date it had traded ahead of the same four-month period last year, and in line with management expectations.
As of 1550 GMT, Netcall shares were up 10.18% at 36.36p.
Top Director Buys
Schroder Uk Public Private Trust (SUPP)
Director name: Cohen,Stephen
Amount purchased: 264,200 @ 37.85p
Value: £99,999.70

Netcall (NET)
Director name: Jackson,Michael
Amount purchased: 280,000 @ 34.00p
Value: £95,200.00

Hansa Investment Company Limited (di) (HAN)
Director name: Salomon,William
Amount purchased: 50,000 @ 187.50p
Value: £93,750.00

Burberry Group (BRBY)
Director name: Lee,Debra L
Amount purchased: 450 @ 2,194.00p
Value: £9,873.00

Valeura Energy Inc Npv (di) (VLU)
Director name: Hiscock ,Russell
Amount purchased: 15,000 @ $0.55
Value: $6,496.07

Van Elle Holdings (VANL)
Director name: Cutler,Mark
Amount purchased: 12,500 @ 46.04p
Value: £5,755.01

Van Elle Holdings (VANL)
Director name: Cutler,Mark
Amount purchased: 5,097 @ 48.50p
Value: £2,472.05

Van Elle Holdings (VANL)
Director name: Cutler,Mark
Amount purchased: 5,000 @ 47.00p
Value: £2,350.00

Standard Life Aberdeen (SLA)
Director name: Paris,Rod
Amount purchased: 45 @ 330.60p
Value: £148.77

Paypoint (PAY)
Director name: Kentleton,Rachel
Amount purchased: 13 @ 1,000.00p
Value: £130.00

Standard Life Aberdeen (SLA)
Director name: Skeoch,Keith
Amount purchased: 38 @ 330.60p
Value: £125.63


Top Director Sells
Daily Mail And General Trust A (non.v) (DMGT)
Director name: Collier,Tim
Amount sold: 67,815 @ 841.20p
Value: £570,459.76

Daily Mail And General Trust A (non.v) (DMGT)
Director name: Zwillenberg,Paul
Amount sold: 47,223 @ 841.20p
Value: £397,239.86

Daily Mail And General Trust A (non.v) (DMGT)
Director name: Rothermere,The Viscount
Amount sold: 47,223 @ 841.20p
Value: £397,239.86

Daily Mail And General Trust A (non.v) (DMGT)
Director name: Beatty,Kevin
Amount sold: 43,630 @ 841.20p
Value: £367,015.55

Daily Mail And General Trust A (non.v) (DMGT)
Director name: Beatty,Kevin
Amount sold: 28,334 @ 841.20p
Value: £238,345.60

Daily Mail And General Trust A (non.v) (DMGT)
Director name: Collier,Tim
Amount sold: 25,082 @ 841.20p
Value: £210,989.78

Proton Motor Power Systems (PPS)
Director name: Nahab,Faiz Francois
Amount sold: 12,500 @ 0.28
Value: 3,057.57