Director dealings: Ncondezi director ups stake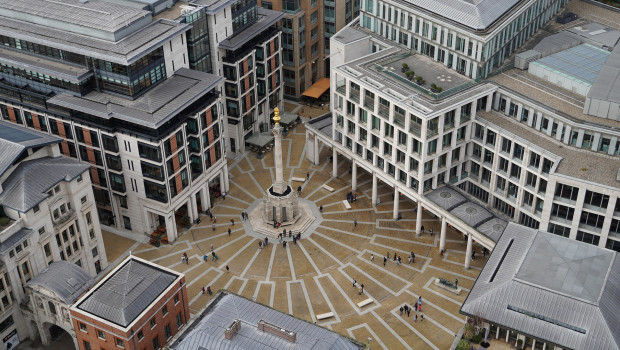 Ncondezi Energy revealed on Thursday that non-executive director Scott Fletcher had acquired 10.0m ordinary shares in the AIM-listed firm.
Fletcher, who was appointed to the board of Ncondezi, purchased the shares on Tuesday at an average price of 3.50p each, for a total value of £350,029.99.
Following the transaction, Fletcher's beneficial interest in the company was a total of 73.48m ordinary shares, representing 19.82% of the company's issued share capital.
As of 1655 BST, Ncondezi shares were up 9.72% at 3.95p.
Top Director Buys
Ncondezi Energy Limited (di) (NCCL)
Director name: Fletcher,Scott
Amount purchased: 10,000,000 @ 3.50p
Value: £350,029.99

Mercantile Investment Trust (the) (MRC)
Director name: Gordon Lennox ,Angus
Amount purchased: 40,000 @ 267.50p
Value: £107,000.00

Impax Environmental Markets (IEM)
Director name: Scott,John
Amount purchased: 21,500 @ 459.50p
Value: £98,792.50

Impax Environmental Markets (IEM)
Director name: Fraser,Simon
Amount purchased: 20,000 @ 462.40p
Value: £92,479.80

Serco Group (SRP)
Director name: Eveleigh,David
Amount purchased: 54,593 @ 141.03p
Value: £76,992.51

Chemring Group (CHG)
Director name: Lewis,Andrew
Amount purchased: 18,000 @ 270.15p
Value: £48,627.00

Ocean Wilsons Holdings Ltd. (OCN)
Director name: Beck,Fiona
Amount purchased: 5,000 @ 842.00p
Value: £42,100.00

British Land Company (BLND)
Director name: Score,Tim
Amount purchased: 4,871 @ 518.20p
Value: £25,241.52

Petrofac Ltd. (PFC)
Director name: Medori,Rene
Amount purchased: 19,860 @ 100.70p
Value: £19,999.02

F&c Investment Trust (FCIT)
Director name: Price,Quintin
Amount purchased: 2,445 @ 813.73p
Value: £19,895.70

F&c Investment Trust (FCIT)
Director name: Price,Quintin
Amount purchased: 2,445 @ 813.73p
Value: £19,895.70

F&c Investment Trust (FCIT)
Director name: Price,Quintin
Amount purchased: 2,447 @ 812.90p
Value: £19,891.54

Spirent Communications (SPT)
Director name: Bullard,Gary
Amount purchased: 4,250 @ 243.27p
Value: £10,338.97

British Land Company (BLND)
Director name: Goodhew,Irvinder
Amount purchased: 1,623 @ 518.20p
Value: £8,410.39

Petrofac Ltd. (PFC)
Director name: Pierson ,George J.
Amount purchased: 4,965 @ 100.70p
Value: £4,999.75

Petrofac Ltd. (PFC)
Director name: Abt ,Andrea
Amount purchased: 4,965 @ 100.70p
Value: £4,999.75

Petrofac Ltd. (PFC)
Director name: Davies ,David
Amount purchased: 4,965 @ 100.70p
Value: £4,999.75

Petrofac Ltd. (PFC)
Director name: Bichsel,Matthias
Amount purchased: 4,965 @ 100.70p
Value: £4,999.75

Petrofac Ltd. (PFC)
Director name: Carlo,Francesca Di
Amount purchased: 4,965 @ 100.70p
Value: £4,999.75

Petrofac Ltd. (PFC)
Director name: Akbar,Sara
Amount purchased: 4,965 @ 100.70p
Value: £4,999.75

British American Tobacco (BATS)
Director name: Marroco,Tadeu
Amount purchased: 6 @ 2,777.25p
Value: £166.63

Rathbone Brothers (RAT)
Director name: Stockton,Paul
Amount purchased: 9 @ 1,770.00p
Value: £159.30

National Grid (NG.)
Director name: Shaw ,Nicola
Amount purchased: 17 @ 886.62p
Value: £150.73

National Grid (NG.)
Director name: Pettigrew,John
Amount purchased: 17 @ 886.62p
Value: £150.73

Centrica (CNA)
Director name: OÂ'Shea,Chris
Amount purchased: 268 @ 55.95p
Value: £149.95

Travis Perkins (TPK)
Director name: Roberts,Nick
Amount purchased: 9 @ 1,601.14p
Value: £144.10

National Grid (NG.)
Director name: Agg,Andrew
Amount purchased: 16 @ 886.62p
Value: £141.86

Centrica (CNA)
Director name: Ringrose ,Kate
Amount purchased: 178 @ 55.95p
Value: £99.59


Top Director Sells
Ten Entertainment Group (TEG)
Director name: Mills,Christopher H B
Amount sold: 1,000,000 @ 228.66p
Value: £2,286,565.07

Aquis Exchange (AQX)
Director name: Haynes,Alasdair Frederick Seton
Amount sold: 160,000 @ 650.00p
Value: £1,040,000.00

Tremor International Ltd (di) (TRMR)
Director name: Druker,Ofer
Amount sold: 123,173 @ 721.20p
Value: £888,323.66

Tremor International Ltd (di) (TRMR)
Director name: Carmi ,Yaniv
Amount sold: 46,222 @ 721.20p
Value: £333,353.06

Essensys (ESYS)
Director name: Pepper , Alan
Amount sold: 125,000 @ 252.00p
Value: £315,000.00

Dixons Carphone (DC.)
Director name: Baldock,Alex
Amount sold: 173,233 @ 142.00p
Value: £245,990.85

Chemring Group (CHG)
Director name: Lewis,Andrew
Amount sold: 18,000 @ 267.50p
Value: £48,150.00

Costain Group (COST)
Director name: Vaughan,Alex
Amount sold: 9,890 @ 61.50p
Value: £6,082.35

F&c Investment Trust (FCIT)
Director name: Ecsery,Francesca
Amount sold: 4 @ 817.95p
Value: £32.72

F&c Investment Trust (FCIT)
Director name: Knapp,Edward
Amount sold: 4 @ 817.95p
Value: £32.72

F&c Investment Trust (FCIT)
Director name: Hewitt,Jeffrey
Amount sold: 4 @ 817.95p
Value: £32.72