Director dealings: MySale director makes share purchase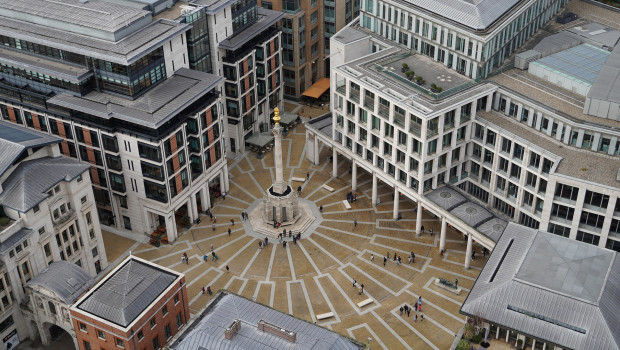 MySale Group revealed on Monday that non-executive director name Dow Famulak had purchased 1.1m ordinary shares in the AIM-listed apparel retailer.
Famulak, who was appointed to MySale's board back in early December 2019, acquired the shares on Friday at an average price of 4.40p each, for a total value of £48,400.
MySale reported a wider annual loss in December as revenues dived and margins were slashed amid restructuring efforts.
The Australia and New Zealand-focused business booked a loss before tax of AUD $58.2m for the year ended 30 June - a sharp deterioration from the AUD $3.7m loss registered in the year before. Revenues slid by 29% to AUD $208.6m.
As of 1635 GMT, MySale shares were up 4.64% at 4.40p.
Top Director Buys
Mysale Group (MYSL)
Director name: Famulak,Dow
Amount purchased: 1,100,000 @ 4.40p
Value: £48,400.00

Jpmorgan Russian Securities (JRS)
Director name: Dunster,Ashley
Amount purchased: 4,000 @ 765.16p
Value: £30,606.40

Sse (SSE)
Director name: Smith,Melanie
Amount purchased: 901 @ 1,506.00p
Value: £13,569.06

Crystal Amber Fund Ltd. (CRS)
Director name: Maitre,Jane Le
Amount purchased: 7,500 @ 133.92p
Value: £10,044.00

Shires Income (SHRS)
Director name: Pearce,Jane
Amount purchased: 3,000 @ 287.00p
Value: £8,610.00

Uls Technology (ULS)
Director name: Scott,Oliver Rupert Andrew
Amount purchased: 10,503 @ 63.00p
Value: £6,616.89

New Century Aim Vct 2 (NCA2)
Director name: Barnard,Michael David
Amount purchased: 1,100 @ 47.00p
Value: £517.00

Tesco (TSCO)
Director name: Lewis,Dave
Amount purchased: 56 @ 248.89p
Value: £139.38

Tesco (TSCO)
Director name: Stewart,Alan
Amount purchased: 55 @ 248.89p
Value: £136.89

Spirent Communications (SPT)
Director name: Bell,Paula
Amount purchased: 52 @ 240.00p
Value: £124.80


Top Director Sells
Proton Motor Power Systems (PPS)
Director name: Nahab,Faiz Francois
Amount sold: 75,550 @ 0.48
Value: 31,765.94

Proton Motor Power Systems (PPS)
Director name: Nahab,Faiz Francois
Amount sold: 40,000 @ 44.00p
Value: £17,600.00