Director dealings: Motorpoint co-founder offloads shares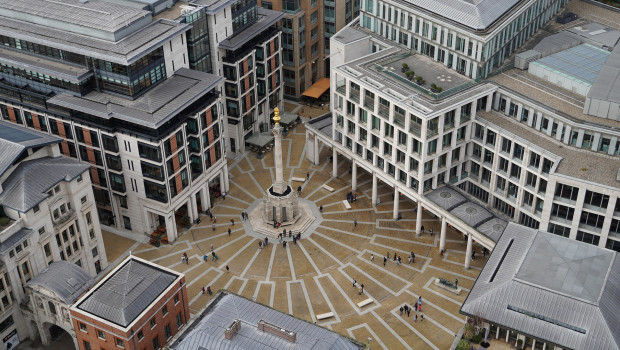 Motorpoint Group revealed on Friday that and non-executive director David Shelton had disposed of 11.0m ordinary shares in the London-listed car dealer.
Shelton, who co-founded the group back in 1998, sold the shares via Shoby Investments Partnership at an average price of 200.0p each, for a total value of £22.0m.
Following the sale, Shelton still held an interest in a total of 2.39m shares in the company, representing 2.64% of its ordinary shares in issue.
Separately, Motorpoint announced that it has agreed to buy 2.6m placing shares from Shelton and his associates at 200.0p each. This represents an interest of about 23%
As of 1640 BST, Motorpoint shares had slumped 12.50% to 210.0p.
Top Director Buys
Symphony International Holdings Ltd. (SIHL)
Director name: Thadani,Anil
Amount purchased: 500,000 @ $0.60
Value: $299,566.30

Symphony International Holdings Ltd. (SIHL)
Director name: Thadani,Anil
Amount purchased: 292,010 @ 60.17p
Value: £211,302.89

Symphony International Holdings Ltd. (SIHL)
Director name: Thadani,Anil
Amount purchased: 250,000 @ $0.62
Value: $154,875.00

Symphony International Holdings Ltd. (SIHL)
Director name: Thadani,Anil
Amount purchased: 70,000 @ $0.60
Value: $42,000.00

Transgloble Energy Corporation Npv (di) (TGL)
Director name: Cook,David Bruce
Amount purchased: 36,000 @ $1.36
Value: $40,711.79

Wpp (WPP)
Director name: Farahat ,Tarek
Amount purchased: 1,675 @ $11.98
Value: $16,685.93

Amedeo Air Four Plus Limited (AA4)
Director name: Hallam,Robin
Amount purchased: 15,092 @ 87.50p
Value: £13,205.50

Amedeo Air Four Plus Limited (AA4)
Director name: Hallam,Robin
Amount purchased: 15,092 @ 87.50p
Value: £13,205.50

Oxford Biodynamics (OBD)
Director name: Diggle,Stephen Charles
Amount purchased: 10,500 @ 90.00p
Value: £9,450.00

Highlands Natural Resources (HNR)
Director name: Tulloch,Nick
Amount purchased: 200,000 @ 4.65p
Value: £9,290.00

Dunelm Group (DNLM)
Director name: Reeve ,William
Amount purchased: 1,000 @ 815.15p
Value: £8,151.50

Rolls-royce Holdings (RR.)
Director name: Davis ,Ian
Amount purchased: 253 @ 782.80p
Value: £1,980.48

Rolls-royce Holdings (RR.)
Director name: Cairnie ,Ruth
Amount purchased: 248 @ 782.80p
Value: £1,941.34

Transgloble Energy Corporation Npv (di) (TGL)
Director name: Cook,David Bruce
Amount purchased: 1,731 @ $1.33
Value: $1,914.38

Rolls-royce Holdings (RR.)
Director name: Yang,Lee Hsien
Amount purchased: 126 @ 782.80p
Value: £986.33

British American Tobacco (BATS)
Director name: Marroco,Tadeu
Amount purchased: 5 @ 2,939.50p
Value: £146.98

Avon Rubber (AVON)
Director name: Ingrey-Counter,Miles
Amount purchased: 8 @ 1,718.60p
Value: £137.49

Avon Rubber (AVON)
Director name: Keveth,Nick
Amount purchased: 8 @ 1,718.60p
Value: £137.49

Sainsbury (j) (SBRY)
Director name: Rogers,John
Amount purchased: 57 @ 201.94p
Value: £115.11


Top Director Sells
Motorpoint Group (MOTR)
Director name: Shelton,David
Amount sold: 11,000,000 @ 200.00p
Value: £22,000,000.00

Ab Dynamics (ABDP)
Director name: Neads,Stephen
Amount sold: 10,000 @ 2,765.00p
Value: £276,500.00

Intertek Group (ITRK)
Director name: McCluskey,Ross
Amount sold: 1,508 @ n/a
Value: n/a