Director dealings: Motorpoint co-founder cashes out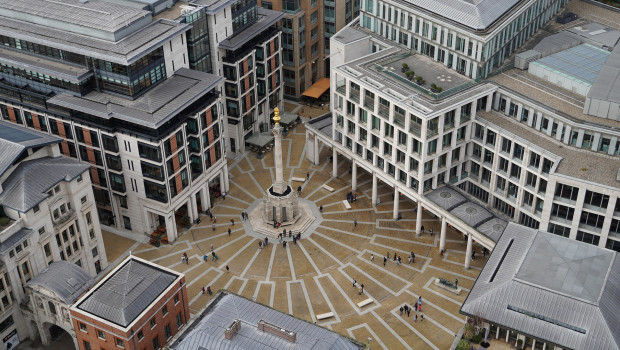 Motorpoint revealed on Thursday that co-founder David Shelton had cashed out his remaining stake in the London-listed car retailer.
Shelton, who co-founded Motorpoint in March 1998, sold 2.39m ordinary shares in the group via Shoby Investments Partnership on Wednesday - offloading each share at an average price of 210p each, for a total value of £5.03m.
Motorpoint shares tanked earlier in the month after Shelton sold 11m shares. Shelton and his associates had originally planned to sell just 8m shares.
As of 1635 BST, Motorpoint shares had crept forward 1.40% to 217p.
Top Director Buys
Old Mutual Limited Npv (di) (OMU)
Director name: Williamson,Iain
Amount purchased: 100,000 @ R19.99
Value: R113,453.20

Clinigen Group (CLIN)
Director name: Keher,Nick
Amount purchased: 3,900 @ 893.00p
Value: £34,827.00

Sdx Energy Inc. (di) (SDX)
Director name: Mitchell,David John Woodhams
Amount purchased: 137,500 @ 22.00p
Value: £30,250.00

Itv (ITV)
Director name: Amin,Salman
Amount purchased: 12,800 @ 125.09p
Value: £16,011.52

Henry Boot (BOOT)
Director name: Littlewood,Darren
Amount purchased: 5,000 @ 237.50p
Value: £11,875.00

India Capital Growth Fund Ltd. (IGC)
Director name: Scott,Elisabeth
Amount purchased: 15,000 @ 72.25p
Value: £10,837.50

Cenkos Securities (CNKS)
Director name: Miller,Jeremy
Amount purchased: 20,000 @ 51.75p
Value: £10,350.00

Aberdeen Diversified Income And Growth Trust (ADIG)
Director name: Troup,Anna
Amount purchased: 5,000 @ 106.94p
Value: £5,347.00

Wetherspoon (j.d.) (JDW)
Director name: Whitley ,Ben
Amount purchased: 10 @ 1,538.37p
Value: £153.84

Wetherspoon (j.d.) (JDW)
Director name: Hutson,John
Amount purchased: 10 @ 1,538.37p
Value: £153.84

Wetherspoon (j.d.) (JDW)
Director name: Cacioppo,Su
Amount purchased: 10 @ 1,538.37p
Value: £153.84


Top Director Sells
Motorpoint Group (MOTR)
Director name: Shelton,David
Amount sold: 2,396,726 @ 210.00p
Value: £5,033,124.37

Sdx Energy Inc. (di) (SDX)
Director name: Mitchell,David John Woodhams
Amount sold: 137,500 @ 22.00p
Value: £30,250.00

Alliance Trust (ATST)
Director name: Samuel,Christopher
Amount sold: 2 @ 803.10p
Value: £16.06