Director dealings: Morgan Sindall chief executive ups stake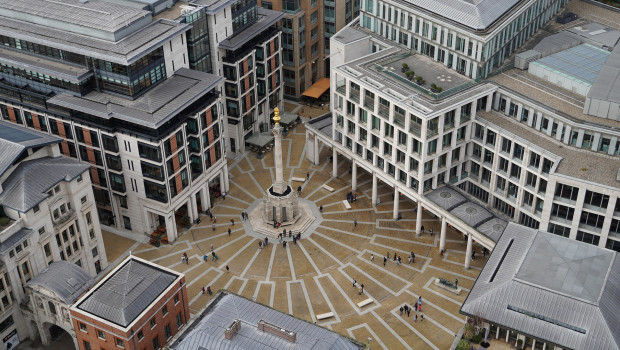 Morgan Sindall revealed on Thursday that chief executive John Morgan had purchased 220,000 ordinary shares in the London-listed construction firm.
Morgan, who has been the group's chief executive since Morgan Lovell and William Sindall merged back in 1994, acquired the shares on Wednesday at an average price of 1,884.38p each, for a total value of £4.14m.
Morgan Sindall Group reported "strong profit growth" in its final results published during the previous week, which it said was driven by a strategic focus on construction and regeneration.
The firm said revenue was ahead 3% for the year ended 31 December at £3.1bn, with its adjusted operating margin improving to 3.0% from 2.9%. Its adjusted profit before tax was 11% higher year-on-year at £90.4m.
As of 1625 GMT, Morgan Sindall shares were down 4.79% at 1,790p.
Top Director Buys
Morgan Sindall Group (MGNS)
Director name: Morgan,John Christopher
Amount purchased: 220,000 @ 1,884.38p
Value: £4,145,635.91

Intermediate Capital Group (ICP)
Director name: Nelligan,Michael (Rusty)
Amount purchased: 6,000 @ 1,706.85p
Value: £102,411.00

Saga (SAGA)
Director name: Sutherland,Euan
Amount purchased: 253,984 @ 39.37p
Value: £99,993.50

Intermediate Capital Group (ICP)
Director name: Abersoch,Davies of
Amount purchased: 5,715 @ 1,747.54p
Value: £99,871.92

Naked Wines (WINE)
Director name: Walden,John
Amount purchased: 26,300 @ 220.00p
Value: £57,860.00

Redde Northgate (NTG)
Director name: Palmer-Baunack,Avril
Amount purchased: 19,766 @ 252.95p
Value: £49,998.10

Saga (SAGA)
Director name: Quin,James
Amount purchased: 108,258 @ 36.75p
Value: £39,784.82

Astrazeneca (AZN)
Director name: Mok,Tony
Amount purchased: 500 @ $96.00
Value: $37,500.03

Nippon Active Value Fund (NAVF)
Director name: Ogawa,Alicia
Amount purchased: 25,000 @ 100.00p
Value: £25,000.00

Epe Special Opportunities Limited (di) (ESO)
Director name: Pirouet,David Robert
Amount purchased: 8,250 @ 200.00p
Value: £16,500.00

Epe Special Opportunities Limited (di) (ESO)
Director name: Bestwick,Heather
Amount purchased: 4,125 @ 200.00p
Value: £8,250.00

Herald Investment Trust (HRI)
Director name: Eastment,Stephanie
Amount purchased: 500 @ 1,419.99p
Value: £7,099.94

Primorus Investments (PRIM)
Director name: Taylor-Firth,Jeremy
Amount purchased: 200,000 @ 3.00p
Value: £6,000.00

Epe Special Opportunities Limited (di) (ESO)
Director name: Quayle,Robert B M
Amount purchased: 2,598 @ 200.00p
Value: £5,196.00

Epe Special Opportunities Limited (di) (ESO)
Director name: Wilson,Nicholas V
Amount purchased: 2,500 @ 200.00p
Value: £5,000.00

Primorus Investments (PRIM)
Director name: Taylor-Firth,Jeremy
Amount purchased: 90,000 @ 3.00p
Value: £2,700.00


Top Director Sells
Taylor Wimpey (TW.)
Director name: Redfern,Pete
Amount sold: 262,792 @ 210.76p
Value: £553,860.41

Taylor Wimpey (TW.)
Director name: Carney,Chris
Amount sold: 76,941 @ 210.76p
Value: £162,160.85

Taylor Wimpey (TW.)
Director name: Daly,Jennie
Amount sold: 39,272 @ 210.76p
Value: £82,769.67