Director dealings: Morgan Advanced Materials director ups stake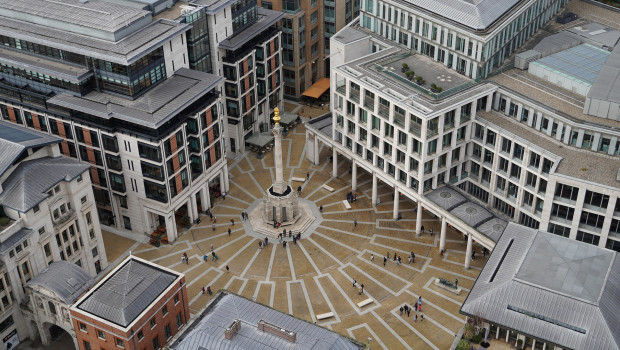 Morgan Advanced Materials revealed on Tuesday that non-executive director Clement Woon purchased 45,281 ordinary shares in the FTSE 250-listed electrical components firm.
Woon, who was appointed to MGAM's board back in May, bought the shares on Monday at an average price of 269p each, for a total transaction value of £121,805.89.
On Friday, MGAM said it remained on course to meet its full-year expectations after the improvement seen on its sales and margins year-to-date.
MGAM stated that sales for the first nine months of the year edged up 0.2% when compared to the same period in 2018, while operating margins continued to increase on the back of operational efficiency programmes.
As of 1630 BST, MGAM shares were up 0.43% at 278.20p.
Top Director Buys
Softcat (SCT)
Director name: Hellawell,Martin
Amount purchased: 1,000,000 @ 1,046.00p
Value: £10,460,000.04

Softcat (SCT)
Director name: Hellawell,Martin
Amount purchased: 170,000 @ 1,096.00p
Value: £1,863,200.01

Morgan Advanced Materials (MGAM)
Director name: Woon,Clement
Amount purchased: 45,281 @ 269.00p
Value: £121,805.89

Minds + Machines Group Limited (di) (MMX)
Director name: Turcan,Henry
Amount purchased: 1,750,000 @ 6.00p
Value: £105,000.00

Bellway (BWY)
Director name: Honeyman,Jason
Amount purchased: 2,168 @ 3,157.00p
Value: £68,443.76

Asiamet Resources Limited (di) (ARS)
Director name: Heaton,Dominic
Amount purchased: 236,550 @ 2.90p
Value: £6,859.95

Qinetiq Group (QQ.)
Director name: Smith,David
Amount purchased: 48 @ 316.95p
Value: £152.14

Oxford Instruments (OXIG)
Director name: Hill,Gavin
Amount purchased: 11 @ 1,374.00p
Value: £151.14

Oxford Instruments (OXIG)
Director name: Barkshire,Ian
Amount purchased: 11 @ 1,374.00p
Value: £151.14

Firstgroup (FGP)
Director name: Groombridge,Jimmy
Amount purchased: 119 @ 126.80p
Value: £150.89

Sabre Insurance Group (SBRE)
Director name: Carter,Geoffrey Richard
Amount purchased: 51 @ 294.50p
Value: £150.19

Arden Partners (ARDN)
Director name: Clive Reed-Daunter,James (Jim)
Amount purchased: 818 @ 18.35p
Value: £150.06

Cobham (COB)
Director name: Lockwood,David
Amount purchased: 97 @ 154.15p
Value: £149.53

Cobham (COB)
Director name: Lockwood,David
Amount purchased: 97 @ 154.15p
Value: £149.53

Qinetiq Group (QQ.)
Director name: Wadey ,Steve
Amount purchased: 47 @ 316.95p
Value: £148.97

Easyjet (EZJ)
Director name: Findlay ,Andrew
Amount purchased: 11 @ 1,312.87p
Value: £144.42

Glaxosmithkline (GSK)
Director name: Walmsley,Emma
Amount purchased: 7 @ 1,726.59p
Value: £120.86

Cobham (COB)
Director name: Lockwood,David
Amount purchased: 4 @ 155.25p
Value: £6.21


Top Director Sells
Mj Gleeson (GLE)
Director name: Allanson ,Stefan
Amount sold: 34,663 @ 800.00p
Value: £277,304.00

Bellway (BWY)
Director name: Adey,Keith
Amount sold: 3,392 @ 3,157.00p
Value: £107,085.44

Plutus Powergen (PPG)
Director name: Longley,James
Amount sold: 5,420,945 @ 0.17p
Value: £9,215.61