Director dealings: Moneysupermarket chair ups stake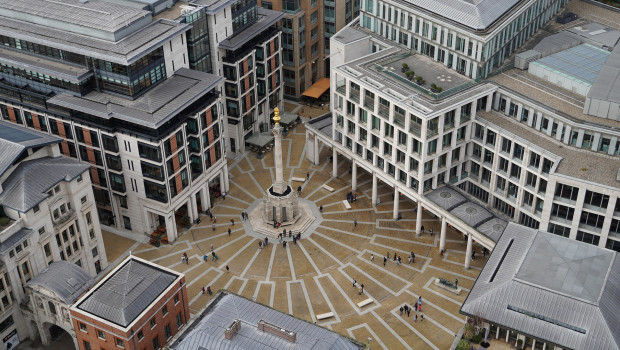 Moneysupermarket revealed on Tuesday that chairman Robin Freestone had purchased 40,000 ordinary shares in the FTSE 250-listed price comparison business.
Freestone, who originally joined Moneysupermarket back in 2015, acquired the shares on Monday at an average price of 336p each, for a total value of £134,400.
Just last Friday, analysts at Berenberg upped their target price on shares of Moneysupermarket from 285.0p to 310.0p but reiterated their 'sell' rating, stating that the previous session's share price gains were overdone.
Moneysupermarket delivered in-line full-year results and maintained its guidance for 2020, sending the shares up last Thursday.
As of 1640 GMT, Moneysupermarket shares were down 1.98% at 327.40p.
Top Director Buys
Vpc Specialty Lending Investments (VSL)
Director name: Levy,Richard
Amount purchased: 51,564,228 @ 79.00p
Value: £40,735,741.23

Moneysupermarket.com Group (MONY)
Director name: Freestone,Robin
Amount purchased: 40,000 @ 336.00p
Value: £134,400.00

Johnson Matthey (JMAT)
Director name: Thomas,Patrick W.
Amount purchased: 3,937 @ 2,588.80p
Value: £101,921.06

Atalaya Mining (ATYM)
Director name: Lavandeira,Alberto
Amount purchased: 30,000 @ 176.00p
Value: £52,800.00

Wynnstay Group (WYN)
Director name: John McCarthy ,James
Amount purchased: 15,300 @ 285.00p
Value: £43,605.00

Real Estate Credit Investments Ltd (RECI)
Director name: Cowdell ,Bob
Amount purchased: 20,000 @ 171.27p
Value: £34,254.00

Naked Wines (WINE)
Director name: Cliffe,Katrina
Amount purchased: 15,000 @ 220.00p
Value: £33,000.00

Wynnstay Group (WYN)
Director name: Davies,Gareth
Amount purchased: 9,000 @ 285.00p
Value: £25,650.00

Homeserve (HSV)
Director name: Cliffe,Katrina
Amount purchased: 1,000 @ 1,269.00p
Value: £12,690.00

Primorus Investments (PRIM)
Director name: Clayton,Alastair
Amount purchased: 375,000 @ 2.97p
Value: £11,137.50

Indivior (INDV)
Director name: Hetherington,Graham
Amount purchased: 20,000 @ 37.54p
Value: £7,508.00

Spirent Communications (SPT)
Director name: Bell,Paula
Amount purchased: 51 @ 245.00p
Value: £124.95


Top Director Sells
Tbc Bank Group (TBCG)
Director name: Butskhrikidze,Vakhtang
Amount sold: 65,000 @ 1,327.00p
Value: £862,550.03

Matomy Media Group Limited (di) (MTMY)
Director name: Tarlovsky,Nir
Amount sold: 3,505,342 @ ₪0.23
Value: ₪189,495.76

Tristel (TSTL)
Director name: Barnes,Paul Martin
Amount sold: 15,000 @ 422.25p
Value: £63,337.50