Director dealings: Micro Focus chairman halves stake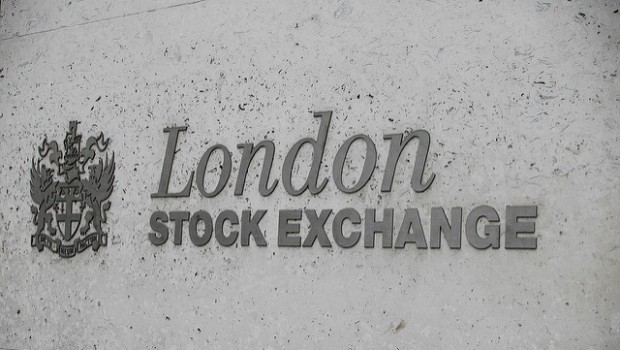 Micro Focus slumped on Monday following the news that chairman Kevin Loosemore had sold 650,000 shares in the business last week.
Loosemore, who took over as chairman back in 2005, disposed of half of his shares in the company last Wednesday at 1,861p each and disposed of a further 435,342 for 1,736p each on Thursday, netting him £11.6m in the process.
Earlier in the week, Micro Focus reported a 7.5% fall in revenue in its interim results, to $1.66bn, while its operating profit improved 2.5% to $32.6m.
The FTSE 100 software company's profit for the six months ended 30 April was up 125.4% at $1.4m, and its diluted earnings per share were 135.7% higher at 322.74 cents.
As of 1620 BST, Micro Focus shares had dropped 4.90% to 1,677.40p.
Top Director Buys
Lookers (LOOK)
Director name: McMinn,Nigel
Amount purchased: 200,000 @ 38.75p
Value: £77,500.00

Lookers (LOOK)
Director name: Bruce,Andrew Campbell
Amount purchased: 192,000 @ 38.75p
Value: £74,400.00

Ite Group (ITE)
Director name: Last,Richard
Amount purchased: 80,000 @ 73.20p
Value: £58,560.00

Elegant Hotels Group (EHG)
Director name: Sherwood,Simon
Amount purchased: 57,224 @ 69.90p
Value: £39,999.58

Value And Income Trust (VIN)
Director name: Neary,Dominic
Amount purchased: 9,820 @ 269.00p
Value: £26,415.80

North Atlantic Smaller Companies Inv Trust (NAS)
Director name: Moncreiffe,Peregrine D E M
Amount purchased: 500 @ 3,123.00p
Value: £15,615.00

North Atlantic Smaller Companies Inv Trust (NAS)
Director name: Moncreiffe,Peregrine D E M
Amount purchased: 500 @ 3,123.00p
Value: £15,615.00

North Atlantic Smaller Companies Inv Trust (NAS)
Director name: Moncreiffe,Peregrine D E M
Amount purchased: 500 @ 3,123.00p
Value: £15,615.00

North Atlantic Smaller Companies Inv Trust (NAS)
Director name: Moncreiffe,Peregrine D E M
Amount purchased: 500 @ 3,123.00p
Value: £15,615.00

North Atlantic Smaller Companies Inv Trust (NAS)
Director name: Moncreiffe,Peregrine D E M
Amount purchased: 500 @ 3,123.00p
Value: £15,615.00

North Atlantic Smaller Companies Inv Trust (NAS)
Director name: Moncreiffe,Peregrine D E M
Amount purchased: 500 @ 3,100.00p
Value: £15,500.00

Walker Greenbank (WGB)
Director name: Thompson,Dame Dianne
Amount purchased: 15,000 @ 86.00p
Value: £12,900.00

River And Mercantile Uk Micro Cap Investment Company Limited (RMMC)
Director name: Chapman,Andrew
Amount purchased: 7,000 @ 165.88p
Value: £11,611.60

Non-standard Finance (NSF)
Director name: Gregson,Charles Henry
Amount purchased: 24,000 @ 35.25p
Value: £8,460.00

Alliance Trust (ATST)
Director name: Samuel,Christopher
Amount purchased: 85 @ 817.27p
Value: £694.68

Alliance Trust (ATST)
Director name: Samuel,Christopher
Amount purchased: 35 @ 817.45p
Value: £286.11

Alliance Trust (ATST)
Director name: Samuel,Christopher
Amount purchased: 32 @ 817.45p
Value: £261.58

United Utilities Group (UU.)
Director name: Fraser,Steven
Amount purchased: 23 @ 795.30p
Value: £182.92

United Utilities Group (UU.)
Director name: Houlden,Russ
Amount purchased: 23 @ 795.30p
Value: £182.92

United Utilities Group (UU.)
Director name: Mogford,Steven L
Amount purchased: 21 @ 795.30p
Value: £167.01

Tesco (TSCO)
Director name: Stewart,Alan
Amount purchased: 58 @ 240.91p
Value: £139.73

Tesco (TSCO)
Director name: Lewis,Dave
Amount purchased: 57 @ 240.91p
Value: £137.32


Top Director Sells
Energean Oil & Gas (ENOG)
Director name: Topouzoglou,Efstathios
Amount sold: 1,262,753 @ 950.00p
Value: £11,996,153.50

Micro Focus International (MCRO)
Director name: Loosemore,Kevin
Amount sold: 435,342 @ 1,736.29p
Value: £7,558,782.08

Micro Focus International (MCRO)
Director name: Loosemore,Kevin
Amount sold: 214,658 @ 1,860.55p
Value: £3,993,819.26

Auto Trader Group (AUTO)
Director name: Mather,Trevor
Amount sold: 25,248 @ 549.00p
Value: £138,611.51

Auto Trader Group (AUTO)
Director name: Faiers,Catherine
Amount sold: 14,970 @ 549.00p
Value: £82,185.30

Auto Trader Group (AUTO)
Director name: Coe,Nathan
Amount sold: 12,505 @ 549.00p
Value: £68,652.45

Life Settlement Assets (LSAA)
Director name: Medernach,Jean
Amount sold: 10,771 @ 180.00p
Value: £23,738.42