Director dealings: Metro Bank CEO makes share purchase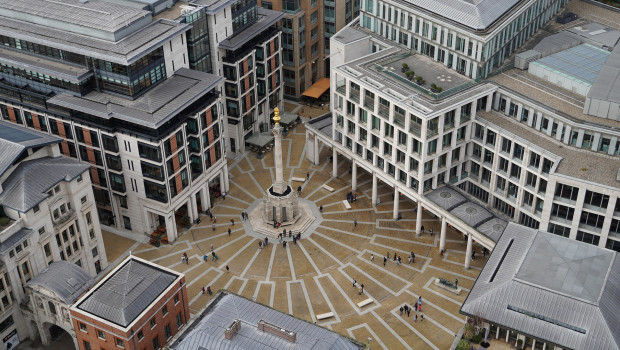 Metro Bank revealed on Friday that chief executive Daniel Frumkin had acquired 500,000 ordinary shares in the London-listed retail banking group.
Frumkin, who took over as permanent CEO back in February, purchased the shares on Thursday at an average price of 114.40p each, for a total value of £570,509.02.
Back in June, Metro confirmed it was in "early stage" discussions with peer-to-peer lender RateSetter about a potential acquisition.
Responding to a report by Sky News, Metro said it had entered into a period of exclusivity with RateSetter.
As of 1655 BST, Metro Bank shares were down 1.79% at 112.40p.
Top Director Buys
Metro Bank (MTRO)
Director name: Frumkin,Daniel
Amount purchased: 500,000 @ 114.10p
Value: £570,509.02

Crest Nicholson Holdings (CRST)
Director name: Truscott ,Peter
Amount purchased: 90,000 @ 201.73p
Value: £181,558.90

Stenprop Limited (STP)
Director name: Carey,Julian
Amount purchased: 16,778 @ 119.20p
Value: £19,999.38

Stenprop Limited (STP)
Director name: Carey,Julian
Amount purchased: 16,792 @ 119.10p
Value: £19,999.27

Renew Holdings (RNWH)
Director name: Hazell,Stephanie
Amount purchased: 4,476 @ 446.80p
Value: £19,998.77

Contango Holdings (CGO)
Director name: Stansfield,Oliver
Amount purchased: 309,301 @ 4.50p
Value: £13,918.55

Informa (INF)
Director name: Mapp,Derek
Amount purchased: 2,768 @ 470.40p
Value: £13,020.67

Crest Nicholson Holdings (CRST)
Director name: Cooper,Duncan
Amount purchased: 5,000 @ 197.74p
Value: £9,887.20

Christie Group (CTG)
Director name: Rugg,David
Amount purchased: 11,392 @ 79.00p
Value: £8,999.68

Cloudcoco Group (CLCO)
Director name: Duckworth,Simon D'Olier
Amount purchased: 600,000 @ 1.00p
Value: £6,000.00

Informa (INF)
Director name: Whitehead,Gill
Amount purchased: 1,177 @ 470.40p
Value: £5,536.61

Informa (INF)
Director name: Flaschen,David
Amount purchased: 739 @ 470.40p
Value: £3,476.26

Informa (INF)
Director name: McDowell,Mary
Amount purchased: 694 @ 470.40p
Value: £3,264.58

Informa (INF)
Director name: Bullock,Gareth
Amount purchased: 554 @ 470.40p
Value: £2,606.02

Informa (INF)
Director name: Owers,Helen
Amount purchased: 507 @ 470.40p
Value: £2,384.93

Informa (INF)
Director name: Rishton,John
Amount purchased: 490 @ 470.40p
Value: £2,304.96

Informa (INF)
Director name: Davidson,Stephen
Amount purchased: 465 @ 470.40p
Value: £2,187.36

Lsl Property Services (LSL)
Director name: Buck,Helen
Amount purchased: 71 @ 212.00p
Value: £150.52

Lsl Property Services (LSL)
Director name: Castleton ,Adam
Amount purchased: 71 @ 212.00p
Value: £150.52


Top Director Sells
Stenprop Limited (STP)
Director name: Carey,Julian
Amount sold: 35,141 @ 113.83p
Value: £40,001.00

Ninety One (N91)
Director name: Titi,Fani
Amount sold: 11,084 @ 208.00p
Value: £23,054.72

Nb Distressed Debt Investment Fund Limited Red Ord (NBDG)
Director name: Holmberg,Michael
Amount sold: 19,785 @ 63.87p
Value: £12,636.68

Nb Distressed Debt Investment Fund Limited Red Ord (NBDG)
Director name: Hallam,John
Amount sold: 18,925 @ 63.87p
Value: £12,087.40

Nb Distressed Debt Investment Fund Limited Red Ord (NBDG)
Director name: Vakil,Stephen
Amount sold: 10,322 @ 63.87p
Value: £6,592.66

Nb Distressed Debt Investment Fund Limited Ext Shs (NBDX)
Director name: Holmberg,Michael
Amount sold: 5,908 @ $0.70
Value: $4,140.92

Nb Distressed Debt Investment Fund Limited Ext Shs (NBDX)
Director name: Edward Hallam,John
Amount sold: 4,310 @ $0.70
Value: $3,020.88