Director dealings: M&C Saatchi executives purchase shares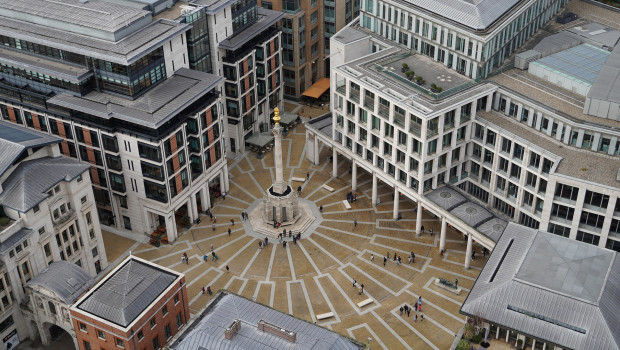 Advertising agency M&C Saatchi's entire executive board upped their stake in the AIM-listed outfit on Monday after it detailed an accounting issue that would result in a £6.4m hit to its upcoming full-year results.
Chairman Jeremy Sinclair, chief executive David Kershaw and executive director Bill Muirhead each purchased 37,314 ordinary shares in the group at an average price of 268.0p per share, for a total value of £100,001 per person.
As a result of the transaction, each of the executive director's beneficial interest in the company rose to a total of 4.16m ordinary shares, representing approximately 4.56% of its issued share capital.
Finance director Mickey Kalifa snapped up 27,985 at 268.0p each, for a total value of £74,999.80.
M&C Saatchi revealed earlier in the day that after it had undertaken an internal review of its UK subsidiaries, the group discovered it had incorrectly counted outstanding fees as revenues and included assets no longer used on its balance sheet.
The AIM-listed group told investors the accounting issues added up to £4.9m, but noted that it would set aside an extra £1.5m in order to "provide for any potential further items arising".
As of 1630 BST, M&C Saatchi shares had tumbled 23.60% to 259p.
Top Director Buys
M&c Saatchi (SAA)
Director name: Muirhead,William M
Amount purchased: 37,314 @ 268.00p
Value: £100,001.52

M&c Saatchi (SAA)
Director name: Kershaw,David A
Amount purchased: 37,314 @ 268.00p
Value: £100,001.52

M&c Saatchi (SAA)
Director name: Sinclair,Jeremy T
Amount purchased: 37,314 @ 268.00p
Value: £100,001.52

M&c Saatchi (SAA)
Director name: Kalifa ,Mickey
Amount purchased: 27,985 @ 268.00p
Value: £74,999.80

Vitec Group (VTC)
Director name: Tyson,Richard
Amount purchased: 2,654 @ 1,123.90p
Value: £29,828.31

Contour Global (GLO)
Director name: Cairnie ,Ruth
Amount purchased: 17,285 @ 167.90p
Value: £29,021.52

Baillie Gifford Uk Growth Fund (BGUK)
Director name: Cochrane,Scott
Amount purchased: 11,173 @ 179.00p
Value: £19,999.67

Paypoint (PAY)
Director name: Sharma,Rakesh
Amount purchased: 2,038 @ 931.84p
Value: £18,991.00

Contour Global (GLO)
Director name: Cairnie ,Ruth
Amount purchased: 7,715 @ 166.59p
Value: £12,852.80

Contour Global (GLO)
Director name: Brandt,Joseph
Amount purchased: 6,400 @ 165.00p
Value: £10,560.00

Contour Global (GLO)
Director name: Brandt,Joseph
Amount purchased: 6,000 @ 165.99p
Value: £9,959.26

Contour Global (GLO)
Director name: Brandt,Joseph
Amount purchased: 6,000 @ 165.79p
Value: £9,947.44

Contour Global (GLO)
Director name: Brandt,Joseph
Amount purchased: 6,000 @ 165.71p
Value: £9,942.50

Contour Global (GLO)
Director name: Brandt,Joseph
Amount purchased: 6,000 @ 165.60p
Value: £9,936.00

Contour Global (GLO)
Director name: Brandt,Joseph
Amount purchased: 6,000 @ 165.20p
Value: £9,912.00

Diageo (DGE)
Director name: Ferrán,Javier
Amount purchased: 243 @ 3,406.82p
Value: £8,278.58

Contour Global (GLO)
Director name: Brandt,Joseph
Amount purchased: 4,462 @ 165.97p
Value: £7,405.73

Cropper (james) (CRPR)
Director name: Scott,Lyndsey
Amount purchased: 500 @ 1,150.00p
Value: £5,750.00

Pennant International Group (PEN)
Director name: Clements,David Joseph
Amount purchased: 8,625 @ 58.00p
Value: £5,002.50

Pennant International Group (PEN)
Director name: Walker,Philip
Amount purchased: 8,625 @ 58.00p
Value: £5,002.50

Mccarthy & Stone (MCS)
Director name: Baker,Rowan
Amount purchased: 1,319 @ 136.50p
Value: £1,800.44

Contour Global (GLO)
Director name: Brandt,Joseph
Amount purchased: 538 @ 165.60p
Value: £890.93

Qinetiq Group (QQ.)
Director name: Smith,David
Amount purchased: 71 @ 280.54p
Value: £199.18

Qinetiq Group (QQ.)
Director name: Wadey ,Steve
Amount purchased: 70 @ 280.54p
Value: £196.38

British American Tobacco (BATS)
Director name: Marroco,Tadeu
Amount purchased: 5 @ 2,975.00p
Value: £148.75

Diageo (DGE)
Director name: Moriarty,Siobhán
Amount purchased: 4 @ 3,400.50p
Value: £136.02

Diageo (DGE)
Director name: Mikells,Kathryn
Amount purchased: 4 @ 3,400.50p
Value: £136.02


Top Director Sells
Quilter (QLT)
Director name: Feeney,Paul
Amount sold: 13,604 @ 135.71p
Value: £18,461.99