Director dealings: Man Group's Anne Wade makes share purchase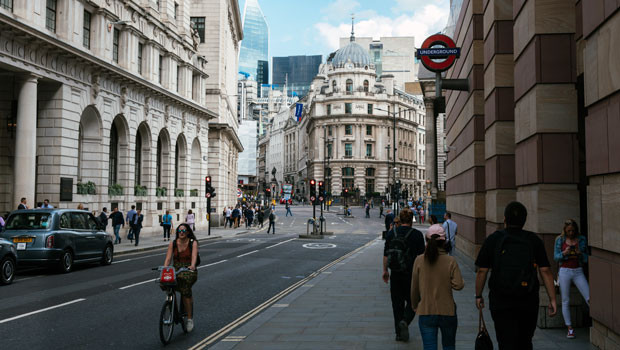 Man Group revealed on Monday that non-executive director Anne Wade had acquired 15,000 ordinary shares in the FTSE 250-listed investment manager.
Wade, who joined Man Group in April 2020, purchased the shares on Friday at an average price of 210.73p each, for a total value of £31,610.
Earlier in December, Man Group surged after it announced the start of a new share buyback programme of up to $125.0m. Man said the programme was in line with its policy to distribute capital to shareholders "while maintaining a prudent balance sheet after taking into account required capital and potential strategic opportunities".
As of 1555 GMT, Man Group shares were up 1.12% at 216.50p.
Reporting by Iain Gilbert at Sharecast.com
Top Director Buys
Pearson (PSON)
Director name: Kordestani,Omid
Amount purchased: 7,397 @ $11.27
Value: $68,742.02

Man Group (EMG)
Director name: Wade ,Anne
Amount purchased: 15,000 @ 210.73p
Value: £31,610.00

Pearson (PSON)
Director name: Score,Tim
Amount purchased: 3,121 @ 909.35p
Value: £28,380.81

Braveheart Investment Group (BRH)
Director name: Brown ,Trevor
Amount purchased: 250,000 @ 9.00p
Value: £22,500.00

Solid State (SOLI)
Director name: Rogers,Nigel
Amount purchased: 1,400 @ 1,421.00p
Value: £19,894.00

Capital & Counties Properties (CAPC)
Director name: Hawksworth,Ian
Amount purchased: 19,355 @ 102.74p
Value: £19,885.33

Audioboom Group (BOOM)
Director name: Tobin,Michael
Amount purchased: 3,953 @ 426.00p
Value: £16,839.78

Byotrol (BYOT)
Director name: Langlands,John Thomson
Amount purchased: 500,000 @ 2.21p
Value: £11,050.00

Property Franchise Group (TPFG)
Director name: Latham,Paul
Amount purchased: 4,727 @ 209.40p
Value: £9,898.34

Pearson (PSON)
Director name: Coutu,Sherry
Amount purchased: 980 @ 909.35p
Value: £8,911.63

Solid State (SOLI)
Director name: Rogers,Nigel
Amount purchased: 551 @ 1,421.00p
Value: £7,829.71

Pearson (PSON)
Director name: Thomas,Annette
Amount purchased: 435 @ 909.35p
Value: £3,955.67

Pearson (PSON)
Director name: Wallen,Lincoln
Amount purchased: 433 @ 909.35p
Value: £3,937.49

Pearson (PSON)
Director name: Lorimer ,Linda
Amount purchased: 420 @ $11.27
Value: $3,903.16

Pearson (PSON)
Director name: Lee,Esther
Amount purchased: 331 @ $11.27
Value: $3,076.06

Audioboom Group (BOOM)
Director name: Tobin,Michael
Amount purchased: 705 @ 425.00p
Value: £2,996.25

Pearson (PSON)
Director name: Pitkethly,Graeme
Amount purchased: 234 @ 909.35p
Value: £2,127.88

(HWG)
Director name: Patmore,Katerina
Amount purchased: 143 @ 104.27p
Value: £149.11

(HWG)
Director name: Shillaw,Lynda
Amount purchased: 143 @ 104.27p
Value: £149.11

Victrex Plc (VCT)
Director name: Court ,Martin
Amount purchased: 9 @ 1,604.00p
Value: £144.36


Top Director Sells
Future (FUTR)
Director name: Ladkin-Brand,Penny
Amount sold: 64,000 @ 1,275.00p
Value: £816,000.00

Future (FUTR)
Director name: Byng-Thorne,Zillah
Amount sold: 8,352 @ 1,264.00p
Value: £105,569.28

Capital & Counties Properties (CAPC)
Director name: Hawksworth,Ian
Amount sold: 73,781 @ 102.80p
Value: £75,846.87

Solid State (SOLI)
Director name: Rogers,Nigel
Amount sold: 1,951 @ 1,419.00p
Value: £27,684.69

Future (FUTR)
Director name: Byng-Thorne,Zillah
Amount sold: 2,100 @ 1,274.00p
Value: £26,754.00