Director dealings: Londonmetric Property chairman sells shares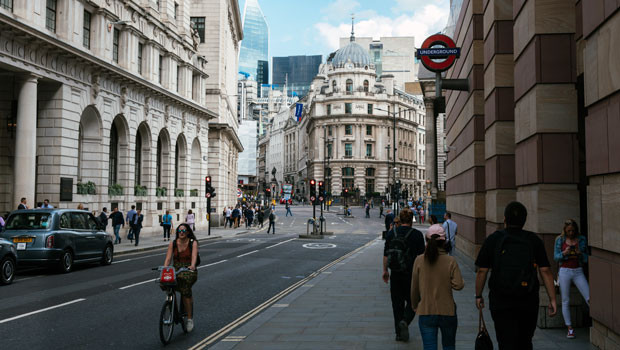 Londonmetric Property revealed on Friday that chairman Patrick Vaughan had disposed of 300,000 ordinary shares in the FTSE 250-listed real estate investment trust.
Vaughan, who co-founded the company in October 2007, sold the shares on Thursday for an average price of 191.0p each, for a total price of £572,999.99.
LondonMetric Property reported a slide into the red on Wednesday, despite a jump in rental income, after higher interest rates hit home. LMP reported a 14.1% rise in net rental income in the six months ended 30 September to £70.5m, while revenues rose to £71.9m from £63.7m.
As of 1610 GMT, Londonmetric shares were down 2.99% at 180.50p.
Reporting by Iain Gilbert at Sharecast.com
Top Director Buys
Jet2 (JET2)
Director name: Laurence,Mark
Amount purchased: 1,200,000 @ 85.00p
Value: £1,020,000.03

Quilter (QLT)
Director name: Markland,Ruth
Amount purchased: 82,267 @ 104.70p
Value: £86,135.52

Deltic Energy (DELT)
Director name: Swindells,Graham
Amount purchased: 1,000,000 @ 3.20p
Value: £32,000.00

Deltic Energy (DELT)
Director name: Nicol,Peter William
Amount purchased: 1,000,000 @ 3.15p
Value: £31,535.00

Alphawave Ip Group (AWE)
Director name: Singleton,Rosalind
Amount purchased: 22,000 @ 113.50p
Value: £24,970.00

Deltic Energy (DELT)
Director name: Nunn ,Andrew
Amount purchased: 594,110 @ 3.23p
Value: £19,160.05

Deltic Energy (DELT)
Director name: McLeod,Sarah
Amount purchased: 579,942 @ 3.21p
Value: £18,594.10

Eco Animal Health Group (EAH)
Director name: Jones,Andrew
Amount purchased: 8,949 @ 83.80p
Value: £7,499.26

Eco Animal Health Group (EAH)
Director name: Wilks,Christopher
Amount purchased: 8,935 @ 83.80p
Value: £7,487.53

Centrica (CNA)
Director name: Rudd ,Amber
Amount purchased: 2,042 @ 95.58p
Value: £1,951.74

Bank Of Cyprus Holdings Public Limited Company (cdi) (BOCH)
Director name: Arapoglou,Efstratios-Georgios (Takis)
Amount purchased: 500 @ 1.70
Value: 763.51

Bank Of Cyprus Holdings Public Limited Company (cdi) (BOCH)
Director name: Arapoglou,Efstratios-Georgios (Takis)
Amount purchased: 305 @ 1.69
Value: 464.37

Spirent Communications (SPT)
Director name: Bell,Paula
Amount purchased: 44 @ 284.00p
Value: £124.96

Eco Animal Health Group (EAH)
Director name: Wilks,Christopher
Amount purchased: 65 @ 83.75p
Value: £54.44

Bank Of Cyprus Holdings Public Limited Company (cdi) (BOCH)
Director name: Arapoglou,Efstratios-Georgios (Takis)
Amount purchased: 11 @ 170.00p
Value: £18.70


Top Director Sells
Jet2 (JET2)
Director name: Meeson,Philip Hugh
Amount sold: 2,000,000 @ 902.60p
Value: £18,052,000.05

Jet2 (JET2)
Director name: Meeson,Philip Hugh
Amount sold: 500,000 @ 902.60p
Value: £4,513,000.01

Londonmetric Property (LMP)
Director name: Vaughan,Patrick
Amount sold: 300,000 @ 191.00p
Value: £572,999.99

Investec (INVP)
Director name: Samujh,Nishlan
Amount sold: 75,000 @ 505.00p
Value: £378,750.01

Compass Group (CPG)
Director name: Brown,Palmer
Amount sold: 12,287 @ 1,799.61p
Value: £221,118.07

Compass Group (CPG)
Director name: Yapp,Alison
Amount sold: 6,764 @ 1,799.61p
Value: £121,725.62

Deltic Energy (DELT)
Director name: Swindells,Graham
Amount sold: 1,000,000 @ 3.20p
Value: £32,000.00

Deltic Energy (DELT)
Director name: Nicol,Peter William
Amount sold: 857,142 @ 3.15p
Value: £26,999.97

Deltic Energy (DELT)
Director name: Nunn ,Andrew
Amount sold: 594,110 @ 3.23p
Value: £19,160.05

Deltic Energy (DELT)
Director name: McLeod,Sarah
Amount sold: 579,942 @ 3.20p
Value: £18,532.63