Director dealings: Lombard Odier raises stake in Seeing Machines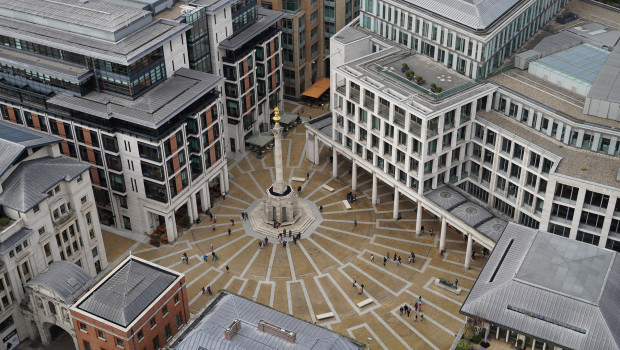 Seeing Machines revealed on Friday that non-executive director Michael Brown had raised his stake in the AIM-listed technology firm by 8.18m new ordinary shares via his interest in Lombard Odier Asset Management.
Lombard Odier acquired the shares at an average price of 11.0p each, for a total value of £1.99m.
Following the transaction, Lombard Odier has an interest in 692.31m ordinary Seeing Machines shares, representing 16.7% of the company's issued share capital.
As of 1650 GMT, Seeing Machines shares were down 6.76% at 10.72p.
Top Director Buys
Seeing Machines Ltd. Npv (di) (SEE)
Director name: Brown,Michael
Amount purchased: 18,181,818 @ 11.00p
Value: £1,999,999.97

Jardine Matheson Holdings Ltd (singapore Reg) (JAR)
Director name: Newbigging,Alex
Amount purchased: 10,400 @ $60.03
Value: $624,311.99

Jardine Matheson Holdings Ltd (singapore Reg) (JAR)
Director name: Newbigging,Alex
Amount purchased: 4,944 @ $60.03
Value: $296,788.31

Petershill Partners (PHLL)
Director name: Kheraj,Naguib
Amount purchased: 75,000 @ 307.00p
Value: £230,249.99

Paypoint (PAY)
Director name: Wiles ,Nick
Amount purchased: 10,000 @ 616.79p
Value: £61,679.00

Mj Hudson Group Npv (MJH)
Director name: Hudson,Matthew Donald
Amount purchased: 104,166 @ 46.80p
Value: £48,749.69

Cvs Group (CVSG)
Director name: Connell,Richard A
Amount purchased: 2,200 @ 2,200.00p
Value: £48,400.00

Seeing Machines Ltd. Npv (di) (SEE)
Director name: Hill,Kate
Amount purchased: 237,920 @ 11.60p
Value: £27,598.72

Mj Hudson Group Npv (MJH)
Director name: Miller ,Geoffrey Richard
Amount purchased: 57,050 @ 47.00p
Value: £26,813.50

Cvs Group (CVSG)
Director name: Connell,Richard A
Amount purchased: 1,000 @ 2,205.00p
Value: £22,050.00

Cvs Group (CVSG)
Director name: Connell,Richard A
Amount purchased: 1,000 @ 2,205.00p
Value: £22,050.00

Sequoia Economic Infrastructure Income Fund Limited (SEQI)
Director name: Bridel,Jonathan (Jon)
Amount purchased: 19,548 @ 105.97p
Value: £20,714.70

Paypoint (PAY)
Director name: Dale,Alan
Amount purchased: 3,000 @ 624.00p
Value: £18,720.00

Mj Hudson Group Npv (MJH)
Director name: Spicer,Charles Alexander
Amount purchased: 21,795 @ 45.90p
Value: £10,003.90

Mj Hudson Group Npv (MJH)
Director name: Spicer,Charles Alexander
Amount purchased: 22,008 @ 45.40p
Value: £9,991.63

Iqe (IQE)
Director name: Chesney,Carol
Amount purchased: 20,000 @ 38.08p
Value: £7,615.20

Iqe (IQE)
Director name: Chesney,Carol
Amount purchased: 20,000 @ 38.08p
Value: £7,615.20

Mj Hudson Group Npv (MJH)
Director name: Pattimore,Mark Hubert
Amount purchased: 16,000 @ 46.80p
Value: £7,488.00

Mj Hudson Group Npv (MJH)
Director name: Tautscher,Andreas
Amount purchased: 16,300 @ 45.80p
Value: £7,465.40


Top Director Sells
Dunedin Enterprise Investment Trust (DNE)
Director name: Budge,Duncan W A
Amount sold: 25,648 @ 523.84p
Value: £134,353.87

Dunedin Enterprise Investment Trust (DNE)
Director name: Budge,Duncan W A
Amount sold: 22,072 @ 523.84p
Value: £115,621.44

Dunedin Enterprise Investment Trust (DNE)
Director name: Budge,Duncan W A
Amount sold: 2,707 @ 523.84p
Value: £14,180.28

Softcat (SCT)
Director name: Charlton,Graham
Amount sold: 28,444 @ n/a
Value: n/a