Director dealings: Lok'n Store director ups stake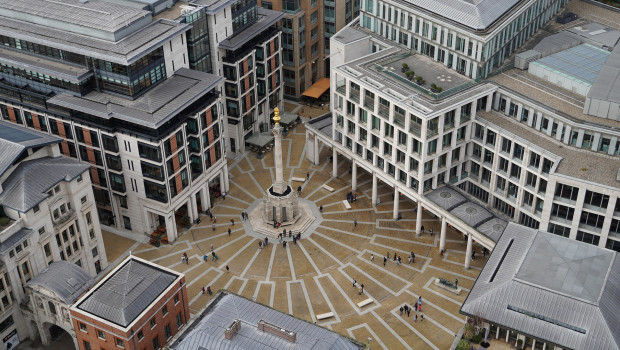 Lok'n Store Group revealed on Friday that senior non-executive director Edward Luker had acquired 6,200 orders shares in the AIM-listed self-storage firm.
Luker, who joined the group in 2007, purchased the shares on Thursday at an average price of 615.0p each, for a total value of £38,130.
Following the transaction, Luker's beneficial interest in the company was 35,000 ordinary shares, representing 0.12% of the company's total voting rights.
Back in August, Lok'n Store said first-half revenues were up year-on-year despite witnessing "more subdued" trading during the UK's full lock-down.
Lok'nStore stated trading was "strong" with self-storage revenue up 6.3% and occupancy up 5.9% as the firm's performance in May, June and July was stronger, with new enquiries and move-ins at an all-time high in July.
As of 1630 GMT, Lok'n Store shares were up 2.48% at 620.0p.
Top Director Buys
Lok'n Store Group (LOK)
Director name: Luker,Edward
Amount purchased: 6,200 @ 615.00p
Value: £38,130.00

Uls Technology (ULS)
Director name: Scott,Oliver Rupert Andrew
Amount purchased: 31,000 @ 79.77p
Value: £24,727.71

Oncimmune Holdings (ONC)
Director name: Hill,Adam
Amount purchased: 5,764 @ 173.48p
Value: £9,999.39

Uls Technology (ULS)
Director name: Scott,Oliver Rupert Andrew
Amount purchased: 6,000 @ 79.60p
Value: £4,776.00

Coca-cola Hbc Ag (cdi) (CCH)
Director name: Bogdanovic,Zoran
Amount purchased: 173 @ 2,364.54p
Value: £4,091.08

Stagecoach Group (SGC)
Director name: O'Toole,Ray
Amount purchased: 3,000 @ 76.55p
Value: £2,296.50

Otaq (OTAQ)
Director name: Enright,Matt
Amount purchased: 371 @ 27.00p
Value: £100.17

Ideagen (IDEA)
Director name: Dorks,Ben
Amount purchased: 7 @ 219.00p
Value: £15.33

Ideagen (IDEA)
Director name: Hornsby,David
Amount purchased: 7 @ 219.00p
Value: £15.33


Top Director Sells
Ig Design Group (IGR)
Director name: Willits,Giles Kirkley
Amount sold: 93,573 @ 607.00p
Value: £567,988.13

Ig Design Group (IGR)
Director name: Willits,Giles Kirkley
Amount sold: 79,767 @ 607.00p
Value: £484,185.70

Tmt Investments (TMT)
Director name: Selegenev,Alexander
Amount sold: 3,076 @ $7.85
Value: $24,146.60