Director dealings: Live Company chairman ups stake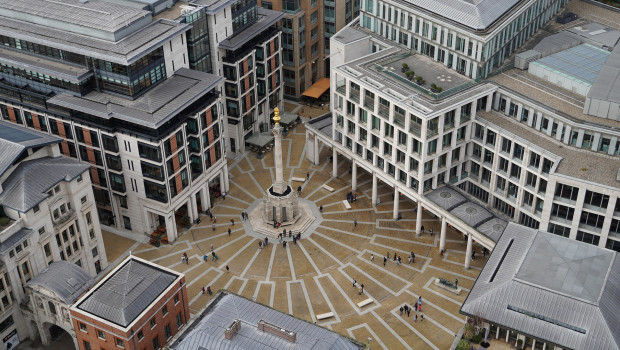 Live Company Group revealed on Wednesday that chairman David Ciclitira had acquired 2.05m ordinary shares in the AIM-listed children's entertainment and education brand.
Ciclitira, who took over as chairman in 2001, purchased the shares on Tuesday at an average price of 10.0p, for a total value of £205,000.
On Tuesday, Live Company said it had made "significant" cost-saving initiatives during the second quarter, identifying total savings of £2.1m of overheads and other operating costs against its original budget for the year.
Live also noted it had made further use of the Coronavirus Job Retention Scheme to furlough 61 out of its 77 staff, with different staff being furloughed in different groups at different times up to the end of June.
As of 1630 BST, Live shares were up 7.77% at 9.70p.
Top Director Buys
Tremor International Ltd (di) (TRMR)
Director name: Druker,Ofer
Amount purchased: 198,071 @ 151.00p
Value: £299,087.21

Energean (ENOG)
Director name: Topouzoglou,Efstathios
Amount purchased: 40,000 @ 567.60p
Value: £227,040.00

Energean (ENOG)
Director name: Rigas,Matthaios
Amount purchased: 40,000 @ 567.60p
Value: £227,040.00

Live Company Group (LVCG)
Director name: Ciclitira,David
Amount purchased: 2,050,000 @ 10.00p
Value: £205,000.00

Energean (ENOG)
Director name: Benos,Panagiotis
Amount purchased: 20,000 @ 567.60p
Value: £113,520.00

Stv Group (STVG)
Director name: Pitts,Simon
Amount purchased: 32,609 @ 230.00p
Value: £75,000.70

Arena Events Group (ARE)
Director name: Hanna,Kenneth George
Amount purchased: 800,000 @ 6.50p
Value: £52,000.00

Stv Group (STVG)
Director name: Dixon,Lindsay
Amount purchased: 8,695 @ 230.00p
Value: £19,998.50

Charles Stanley Group (CAY)
Director name: Abberley,Paul
Amount purchased: 8,118 @ 245.00p
Value: £19,889.10

Stv Group (STVG)
Director name: Ford,Margaret
Amount purchased: 5,191 @ 230.00p
Value: £11,939.30

Stv Group (STVG)
Director name: Miller,Simon
Amount purchased: 2,500 @ 230.00p
Value: £5,750.00

Stv Group (STVG)
Director name: Bergg,David
Amount purchased: 2,078 @ 230.00p
Value: £4,779.40

Stv Group (STVG)
Director name: Cannon , Anne Marie
Amount purchased: 1,842 @ 230.00p
Value: £4,236.60

Stv Group (STVG)
Director name: Steele ,Ian
Amount purchased: 1,600 @ 230.00p
Value: £3,680.00

Gran Tierra Energy Inc. (cdi) (GTE)
Director name: Guidry,Gary
Amount purchased: 8,510 @ $0.35
Value: $2,456.09

Gran Tierra Energy Inc. (cdi) (GTE)
Director name: Ellson,Ryan
Amount purchased: 6,028 @ $0.35
Value: $1,739.75

Tullow Oil (TLW)
Director name: Wood,Les
Amount purchased: 4,194 @ 10.73p
Value: £450.02

Tesco (TSCO)
Director name: Lewis,Dave
Amount purchased: 137 @ 223.96p
Value: £306.83

Tesco (TSCO)
Director name: Stewart,Alan
Amount purchased: 134 @ 223.96p
Value: £300.11

Mj Gleeson (GLE)
Director name: Thomson,James
Amount purchased: 30 @ 681.50p
Value: £204.45

Mj Gleeson (GLE)
Director name: Allanson ,Stefan
Amount purchased: 29 @ 681.50p
Value: £197.64

Phoenix Group Holdings (PHNX)
Director name: Thakrar,Rakesh
Amount purchased: 24 @ 646.60p
Value: £155.18

National Grid (NG.)
Director name: Agg,Andrew
Amount purchased: 17 @ 906.69p
Value: £154.14

Spectris (SXS)
Director name: Heath ,Andrew
Amount purchased: 6 @ 2,550.33p
Value: £153.02

Spectris (SXS)
Director name: Harding ,Derek
Amount purchased: 6 @ 2,550.33p
Value: £153.02

Barr (a.g.) (BAG)
Director name: Kemp,Jonathan David
Amount purchased: 32 @ 469.00p
Value: £150.08

Barr (a.g.) (BAG)
Director name: Lorimer,Stuart
Amount purchased: 32 @ 469.00p
Value: £150.08

Barr (a.g.) (BAG)
Director name: White,Roger Alexander
Amount purchased: 32 @ 469.00p
Value: £150.08

Phoenix Group Holdings (PHNX)
Director name: Briggs,Andrew
Amount purchased: 23 @ 646.60p
Value: £148.72

National Grid (NG.)
Director name: Shaw ,Nicola
Amount purchased: 16 @ 906.69p
Value: £145.07

National Grid (NG.)
Director name: Pettigrew,John
Amount purchased: 16 @ 906.69p
Value: £145.07

Avon Rubber (AVON)
Director name: Keveth,Nick
Amount purchased: 4 @ 3,325.00p
Value: £133.00

Avon Rubber (AVON)
Director name: Ingrey-Counter,Miles
Amount purchased: 4 @ 3,325.00p
Value: £133.00

Ssp Group (SSPG)
Director name: Davies,Jonathan
Amount purchased: 49 @ 257.90p
Value: £126.37

Ssp Group (SSPG)
Director name: Smith,Simon
Amount purchased: 48 @ 257.90p
Value: £123.79

National Grid (NG.)
Director name: Kay,Alison
Amount purchased: 13 @ 906.69p
Value: £117.87


Top Director Sells
Tremor International Ltd (di) (TRMR)
Director name: Carmi ,Yaniv
Amount sold: 91,976 @ 151.00p
Value: £138,883.76

Tremor International Ltd (di) (TRMR)
Director name: Druker,Ofer
Amount sold: 33,023 @ 150.50p
Value: £49,699.61