Director dealings: Litigation Capital chair invests, Redrow director moves shares to ISA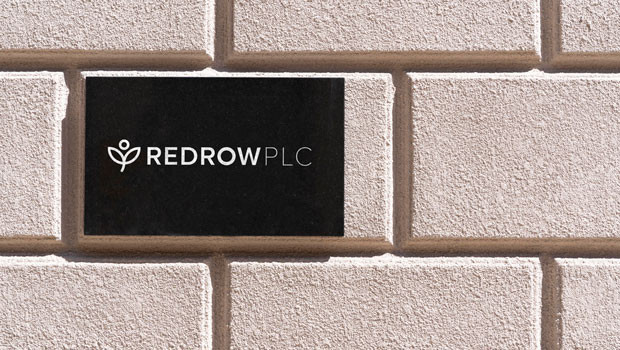 Litigation Capital Management was at the top of the list of buys on Monday, after its chairman spent more than a quarter-of-a-million pounds on its shares.
The AIM-traded firm disclosed that Jonathan Moulds bought 250,000 shares on Friday, at a price of 102.98p each.
That made the investment worth a total of £257,450.01.
Following the purchase, the company said Moulds had an interest in 1,825,000 of its shares, representing 1.53% of its issued capital.
Redrow found itself on the selling side of things, after the company's group finance director shifted a tranche of shares into their ISA.
The FTSE 250 housebuilder said Barbara Richmond sold 743 shares for 533.3p each on Friday, valuing that part of the transaction at £3,962.42.
At the same time, she purchased 743 shares to be held in her ISA, at a price of 533.9p apiece.
Top Director Buys
Litigation Capital Management Limited (di) (LIT)
Director name: Moulds,Jonathan
Amount purchased: 250,000 @ 102.98p
Value: £257,450.01

Touchstone Exploration Inc Npv (di) (TXP)
Director name: Wright,John D.
Amount purchased: 250,000 @ $1.52
Value: $224,812.29

Lookers (LOOK)
Director name: Raban,Mark Douglas
Amount purchased: 138,163 @ 86.10p
Value: £118,951.99

Lookers (LOOK)
Director name: McPhee,Duncan
Amount purchased: 81,669 @ 86.10p
Value: £70,313.25

Cadence Minerals (KDNC)
Director name: Fairbourn ,Adrian
Amount purchased: 160,000 @ 18.30p
Value: £29,280.00

Cadence Minerals (KDNC)
Director name: Morzaria,Kiran
Amount purchased: 160,000 @ 18.30p
Value: £29,280.00

Cadence Minerals (KDNC)
Director name: Suckling,Andrew
Amount purchased: 160,000 @ 18.30p
Value: £29,280.00

Cadence Minerals (KDNC)
Director name: Strang ,Donald
Amount purchased: 160,000 @ 18.30p
Value: £29,280.00

Tyman (TYMN)
Director name: Ashton,Jason
Amount purchased: 6,241 @ 318.70p
Value: £19,890.07

Lookers (LOOK)
Director name: Laird,Oliver
Amount purchased: 21,491 @ 86.10p
Value: £18,502.76

(ART)
Director name: Ridley,David John
Amount purchased: 24,936 @ $0.80
Value: $16,449.91

Cadence Minerals (KDNC)
Director name: Morzaria,Kiran
Amount purchased: 54,422 @ 18.37p
Value: £9,997.32

Diageo (DGE)
Director name: Ferrán,Javier
Amount purchased: 206 @ 4,007.00p
Value: £8,254.42

Albion Technology & General Vct (AATG)
Director name: Payn,Margaret
Amount purchased: 7,246 @ 82.80p
Value: £5,999.69

Zoo Digital Group (ZOO)
Director name: Blundell ,Phillip
Amount purchased: 5,000 @ 118.00p
Value: £5,900.00

Odyssean Investment Trust (OIT)
Director name: Cecil ,Arabella
Amount purchased: 3,141 @ 161.54p
Value: £5,073.97

Redrow (RDW)
Director name: Richmond,Barbara
Amount purchased: 743 @ 533.90p
Value: £3,966.88

Gran Tierra Energy Inc. (cdi) (GTE)
Director name: Guidry,Gary
Amount purchased: 2,475 @ $1.62
Value: $3,306.26

Rolls-royce Holdings (RR.)
Director name: East,Warren
Amount purchased: 1,893 @ 96.18p
Value: £1,820.69

F&c Investment Trust (FCIT)
Director name: Hollond,Beatrice
Amount purchased: 116 @ 856.32p
Value: £993.33

Rolls-royce Holdings (RR.)
Director name: Yang,Lee Hsien
Amount purchased: 1,020 @ 96.18p
Value: £981.04

Softcat (SCT)
Director name: Charlton,Graham
Amount purchased: 10 @ 1,562.00p
Value: £156.20

Barr (a.g.) (BAG)
Director name: Kemp,Jonathan David
Amount purchased: 28 @ 537.70p
Value: £150.56

Barr (a.g.) (BAG)
Director name: Lorimer,Stuart
Amount purchased: 28 @ 537.70p
Value: £150.56

Barr (a.g.) (BAG)
Director name: White,Roger Alexander
Amount purchased: 28 @ 537.70p
Value: £150.56

Assura (AGR)
Director name: Murphy,Jonathan
Amount purchased: 219 @ 68.72p
Value: £150.50

Assura (AGR)
Director name: Cottam,Jayne
Amount purchased: 219 @ 68.72p
Value: £150.50

Softcat (SCT)
Director name: Watt,Graeme
Amount purchased: 9 @ 1,562.00p
Value: £140.58

F&c Investment Trust (FCIT)
Director name: Knapp,Edward
Amount purchased: 11 @ 856.32p
Value: £94.20


Top Director Sells
Touchstone Exploration Inc Npv (di) (TXP)
Director name: Wright,John D.
Amount sold: 250,000 @ $1.50
Value: $221,854.24

Getech Group (GTC)
Director name: Paton,Stuart M
Amount sold: 234,576 @ 30.00p
Value: £70,372.80

Redrow (RDW)
Director name: Richmond,Barbara
Amount sold: 743 @ 533.30p
Value: £3,962.42