Director dealings: Litigation Capital chair invests, Drax CEO sells shares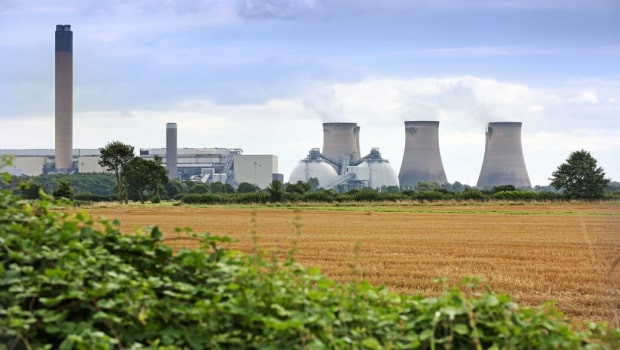 Litigation Capital Management was on the buying side of things on Wednesday, after its chairman spent more than £0.1m on a share purchase.
The dispute financier said Jonathan Moulds bought 100,000 of its shares on Tuesday for 103.87p each, spending £103,870 in the process.
Following the transaction, the company said Moulds had an interest in 2,080,000 of its shares, representing 1.74% of its issued share capital.
Drax, meanwhile, disclosed a sale made by its chief executive officer, worth almost a quarter-of-a-million pounds.
The electricity generation firm said Will Gardiner sold 30,000 shares on Tuesday for 808.5p apiece, netting him a total of £242,550.
Following the sale, Drax said Gardiner's total shareholding in the company was 693,375 shares.
Top Director Buys
Polar Capital Holdings (POLR)
Director name: Rochussen,Gavin
Amount purchased: 29,260 @ 559.24p
Value: £163,633.01

Polar Capital Holdings (POLR)
Director name: Mansell,John
Amount purchased: 18,810 @ 559.24p
Value: £105,192.65

Litigation Capital Management Limited (di) (LIT)
Director name: Moulds,Jonathan
Amount purchased: 100,000 @ 103.87p
Value: £103,870.00

Polar Capital Holdings (POLR)
Director name: Ayub,Samir
Amount purchased: 15,466 @ 559.24p
Value: £86,491.74

Mj Gleeson (GLE)
Director name: Thomson,James
Amount purchased: 10,000 @ 600.00p
Value: £60,000.00

Gran Tierra Energy Inc. (cdi) (GTE)
Director name: Guidry,Gary
Amount purchased: 2,359 @ $1.65
Value: $3,209.66

Touchstone Exploration Inc Npv (di) (TXP)
Director name: Baay,Paul R.
Amount purchased: 3,477 @ $1.42
Value: $2,920.99

Actual Experience (ACT)
Director name: Page,Dave
Amount purchased: 7,902 @ 11.50p
Value: £908.73

Actual Experience (ACT)
Director name: Bennetts,Steve
Amount purchased: 6,812 @ 11.50p
Value: £783.38

Actual Experience (ACT)
Director name: English ,Kirsten
Amount purchased: 6,596 @ 11.50p
Value: £758.54

Actual Experience (ACT)
Director name: Carsberg,Bryan
Amount purchased: 3,478 @ 11.50p
Value: £399.97

Actual Experience (ACT)
Director name: Davidson,Stephen
Amount purchased: 3,187 @ 11.50p
Value: £366.51

Mitchells & Butlers (MAB)
Director name: Jones,Timothy (Tim) Charles
Amount purchased: 61 @ 228.16p
Value: £139.18

Mitchells & Butlers (MAB)
Director name: Urban,Phil
Amount purchased: 60 @ 228.16p
Value: £136.90


Top Director Sells
Drax Group (DRX)
Director name: Gardiner,Will
Amount sold: 30,000 @ 808.50p
Value: £242,550.00

Tracsis (TRCS)
Director name: Barnes,Christopher Matthew
Amount sold: 10,334 @ 1,040.00p
Value: £107,473.60

Frenkel Topping Group (FEN)
Director name: Fraser,Richard
Amount sold: 100,000 @ 75.50p
Value: £75,500.00

Brewin Dolphin Holdings (BRW)
Director name: Boylan,Siobhan
Amount sold: 3,529 @ 514.00p
Value: £18,139.06

Grafenia (GRA)
Director name: Bona,Conrad
Amount sold: 1,166 @ 5.20p
Value: £60.63