Director dealings: Liontrust CEO linked to £1m transfer of shares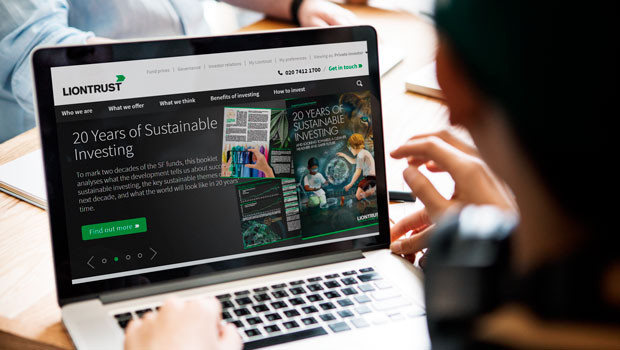 Liontrust Asset Management was the main attraction on an otherwise quiet Wednesday for director deals, with a number of transactions linked to chief executive John Ions.
The company said Ions sold 129,000 shares for 843p each, netting him a total of £1,087,470.04.
At the same time, it reported that its CEO purchased 13,250 shares at the same price, valuing that transaction at £111,697.50.
Paige Ions, meanwhile, also purchased shares for 843p apiece across two transactions, with the first being 108,150 shares for £911,704.53.
In the second transaction Mrs Ions - a "person closely associated" with John - spent £64,068 on 7,600 shares.
At 1319 BST, shares in Liontrust Asset Management were down 1.69% at 812p.
Reporting by Josh White at Sharecast.com.
Top Director Buys
Liontrust Asset Management (LIO)
Director name: Ions,John Stephen
Amount purchased: 108,150 @ 843.00p
Value: £911,704.53

Liontrust Asset Management (LIO)
Director name: Ions,John Stephen
Amount purchased: 13,250 @ 843.00p
Value: £111,697.50

Liontrust Asset Management (LIO)
Director name: Ions,John Stephen
Amount purchased: 7,600 @ 843.00p
Value: £64,068.00

Allianz Technology Trust (ATT)
Director name: Scholefield,Tim
Amount purchased: 2,200 @ 227.75p
Value: £5,010.50

Mj Gleeson (GLE)
Director name: Allanson ,Stefan
Amount purchased: 45 @ 448.00p
Value: £201.60

Nexus Infrastructure (NEXS)
Director name: Martin,Alan
Amount purchased: 126 @ 156.70p
Value: £197.44

Mj Gleeson (GLE)
Director name: Johnson,Leanne
Amount purchased: 44 @ 448.00p
Value: £197.12

Mj Gleeson (GLE)
Director name: Thomson,James
Amount purchased: 44 @ 448.00p
Value: £197.12

Phoenix Group Holdings (PHNX)
Director name: Briggs,Andrew
Amount purchased: 24 @ 605.90p
Value: £145.42

Phoenix Group Holdings (PHNX)
Director name: Thakrar,Rakesh
Amount purchased: 24 @ 605.90p
Value: £145.42


Top Director Sells
Liontrust Asset Management (LIO)
Director name: Ions,John Stephen
Amount sold: 129,000 @ 843.00p
Value: £1,087,470.04