Director dealings: Learnings Technologies director snaps up shares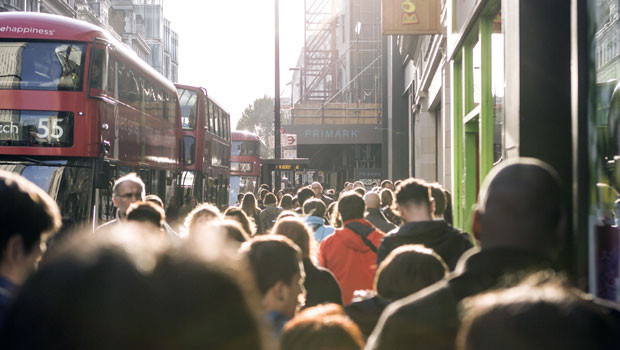 Learning Technologies Group revealed on Tuesday that non-executive director Aimie Chapple had acuired 15,200 ordinary shares in the AIM-listed services and technologies provider.
Chapple, who joined LTG in 2018, purchased the shares on Friday at an average price of 151.0p each, for a total value of £22,952.
As of 1630 GMT, Learnings Technologies shares were down 2% at 141.80p.
Reporting by Iain Gilbert at Sharecast.com
Top Director Buys
Brown (n.) Group (BWNG)
Director name: Alliance of Manchester,David
Amount purchased: 640,000 @ 40.63p
Value: £260,000.00

Brown (n.) Group (BWNG)
Director name: Alliance,Joshua
Amount purchased: 355,000 @ 41.75p
Value: £148,212.50

Greencore Group (cdi) (GNC)
Director name: Walle,Leslie Van de
Amount purchased: 120,000 @ 89.09p
Value: £106,906.80

Learning Technologies Group (LTG)
Director name: Chapple,Aimie
Amount purchased: 15,200 @ 151.00p
Value: £22,952.00

Income & Growth Vct (IGV)
Director name: Wynn-Evans,Nemone
Amount purchased: 24,424 @ 81.89p
Value: £20,000.81

Unbound Group (UBG)
Director name: Miller,Alastair
Amount purchased: 416,396 @ 4.80p
Value: £19,987.01

Grainger (GRI)
Director name: Hui,Carol
Amount purchased: 5,000 @ 270.00p
Value: £13,500.00

Cmc Markets (CMCX)
Director name: Fineberg,David
Amount purchased: 124 @ 242.80p
Value: £301.07

Cmc Markets (CMCX)
Director name: Marshall,Euan
Amount purchased: 124 @ 242.80p
Value: £301.07

Grainger (GRI)
Director name: Gordon,Helen
Amount purchased: 112 @ 267.80p
Value: £299.94

Grainger (GRI)
Director name: Hudson ,Robert
Amount purchased: 112 @ 267.80p
Value: £299.94

Capita (CPI)
Director name: Weller,Tim
Amount purchased: 597 @ 28.90p
Value: £172.53

Capita (CPI)
Director name: Lewis,Jonathan (Jon)
Amount purchased: 597 @ 28.90p
Value: £172.53

Wincanton (WIN)
Director name: Hinton,Tom
Amount purchased: 49 @ 305.64p
Value: £149.76

Wincanton (WIN)
Director name: Wroath,James
Amount purchased: 49 @ 305.64p
Value: £149.76

Assura (AGR)
Director name: Cottam,Jayne
Amount purchased: 273 @ 54.58p
Value: £149.00

Assura (AGR)
Director name: Murphy,Jonathan
Amount purchased: 273 @ 54.58p
Value: £149.00

Phoenix Group Holdings (PHNX)
Director name: Briggs,Andrew
Amount purchased: 23 @ 635.84p
Value: £146.24

Phoenix Group Holdings (PHNX)
Director name: Thakrar,Rakesh
Amount purchased: 23 @ 635.84p
Value: £146.24

Mitchells & Butlers (MAB)
Director name: Jones,Timothy (Tim) Charles
Amount purchased: 79 @ 174.66p
Value: £137.98

Mitchells & Butlers (MAB)
Director name: Urban,Phil
Amount purchased: 79 @ 174.66p
Value: £137.98


Top Director Sells
Thungela Resources Limited Npv (di) (TGA)
Director name: French,Seamus Gerard
Amount sold: 20,000 @ R266.76
Value: R238,055.28