Director dealings: Learning Technologies bosses sell to meet 'institutional demand'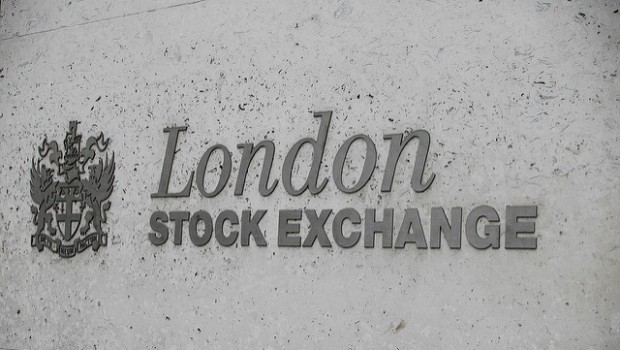 Two high ranking directors of workplace e-learning service Learning Technologies Group collected £2.25m apiece after selling ordinary shares in the firm on Tuesday as part of an effort to "satisfy institutional buying demand."
Jonathan Satchell, LTG's chief executive and Piers Lea, the group's chief strategy officer, each sold 3m ordinary shares in the firm at 75p each.
Recent results from LTG have been encouraging. Back in January it guided towards group revenues for 2017 of at least £51.8m, up from £28.3m in 2016.
Adjusted earnings before interest and tax were projected to be materially ahead of market expectations at not less than £14m, up from £7m the year before.
As of 1550 GMT, shares had lost 4.62% to 71.53p.
Top Director Buys
U And I Group (UAI)
Director name: Williams,Peter W
Amount purchased: 25,000 @ 199.58p
Value: £49,895.00

Yougov (YOU)
Director name: McIntosh,Alex
Amount purchased: 4,133 @ 321.00p
Value: £13,266.93

Kingfisher (KGF)
Director name: Laury,Veronique
Amount purchased: 3,700 @ 350.00p
Value: £12,950.00

Aviva (AV.)
Director name: Briggs,Andrew
Amount purchased: 46 @ 495.07p
Value: £227.73

Aviva (AV.)
Director name: Amin,Nitinbhai
Amount purchased: 46 @ 495.07p
Value: £227.73

Charles Stanley Group (CAY)
Director name: Coutts,Ben Money
Amount purchased: 41 @ 370.20p
Value: £151.78

Zotefoams (ZTF)
Director name: McGrath ,Gary
Amount purchased: 35 @ 427.80p
Value: £149.73

Zotefoams (ZTF)
Director name: Stirling,David
Amount purchased: 35 @ 427.80p
Value: £149.73

Charles Stanley Group (CAY)
Director name: Teper,Gary
Amount purchased: 40 @ 370.20p
Value: £148.08

Charles Stanley Group (CAY)
Director name: Abberley,Paul
Amount purchased: 40 @ 370.20p
Value: £148.08

Fidessa Group (FDSA)
Director name: Waltho,Jonathan
Amount purchased: 4 @ 2,397.90p
Value: £95.92


Top Director Sells
Learning Technologies Group (LTG)
Director name: Satchell,Jonathan
Amount sold: 3,000,000 @ 75.00p
Value: £2,250,000.00

Learning Technologies Group (LTG)
Director name: Lea,Piers
Amount sold: 3,000,000 @ 75.00p
Value: £2,250,000.00

Yougov (YOU)
Director name: McIntosh,Alex
Amount sold: 4,148 @ 320.00p
Value: £13,273.60