Director dealings: Land Securities CEO makes share sale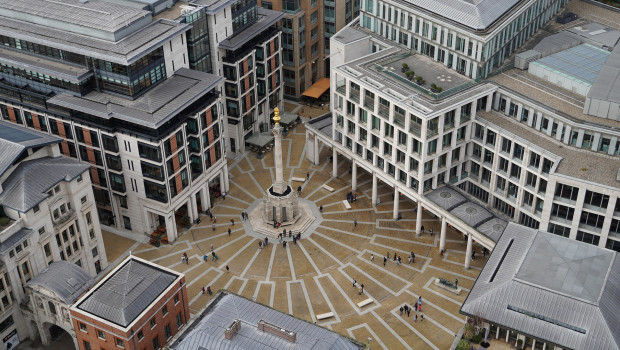 Land Securities revealed on Tuesday that chief executive Mark Allan had disposed of 33,164 ordinary shares in the FTSE-100 listed landlord.
Allan, who took over as CEO in April 2020, sold the shares on Monday at an average price of 679.38p each, for a total value of £225,309.58.
He had previously exercised options over the shares awarded to him as part of the group's 2018 recruitment award.
Back in January, Land Securities said that of the £112.0m f rent that fell due on the 25th of December, £35m was still outstanding.
LandSec said that 87% of the net amount due on its office portfolio had been received by day five, down from 96% a year earlier, while just 29% of the rest of its central London portfolio was paid, compared to 87% in December 2019.
As of 1630 GMT, Land Securities shares were up 0.71% at 681.90p.
Top Director Buys
British American Tobacco (BATS)
Director name: Marroco,Tadeu
Amount purchased: 10,600 @ 2,830.00p
Value: £299,979.99

Intertek Group (ITRK)
Director name: Martin,Andrew
Amount purchased: 3,500 @ 5,462.00p
Value: £191,170.00

Intertek Group (ITRK)
Director name: Martin,Andrew
Amount purchased: 3,500 @ 5,449.00p
Value: £190,715.01

Ceres Power Holdings (CWR)
Director name: Callaghan,Stephen James
Amount purchased: 9,433 @ 1,060.00p
Value: £99,989.80

Fintel (FNTL)
Director name: Joss,Imogen
Amount purchased: 36,000 @ 212.00p
Value: £76,320.00

Ceres Power Holdings (CWR)
Director name: Hughes,Aidan
Amount purchased: 5,000 @ 1,060.00p
Value: £53,000.00

Ceres Power Holdings (CWR)
Director name: Finegold,Warren
Amount purchased: 5,000 @ 1,060.00p
Value: £53,000.00

Centamin (di) (CEY)
Director name: Rutherford,James
Amount purchased: 50,000 @ 103.85p
Value: £51,925.00

Fintel (FNTL)
Director name: Stevens,Neil Martin
Amount purchased: 23,583 @ 212.00p
Value: £49,995.96

Ceres Power Holdings (CWR)
Director name: Glock,Uwe
Amount purchased: 4,000 @ 1,060.00p
Value: £42,400.00

Fintel (FNTL)
Director name: Timmins,Matthew Lloyd
Amount purchased: 15,000 @ 212.00p
Value: £31,800.00

Centamin (di) (CEY)
Director name: Bankes,Mark
Amount purchased: 30,000 @ 104.65p
Value: £31,395.00

(BIRD)
Director name: McDonough,Ian
Amount purchased: 100,000 @ 25.37p
Value: £25,365.00

(BIRD)
Director name: McDonough,Ian
Amount purchased: 100,000 @ 25.37p
Value: £25,365.00

Elementis (ELM)
Director name: Soden,Christine
Amount purchased: 20,000 @ 120.54p
Value: £24,108.00

(BIRD)
Director name: Bentley ,Andrew
Amount purchased: 78,500 @ 25.35p
Value: £19,899.75

Breedon Group (BREE)
Director name: Wood,Rob
Amount purchased: 21,200 @ 93.74p
Value: £19,872.88

Breedon Group (BREE)
Director name: Wood,Rob
Amount purchased: 21,200 @ 93.74p
Value: £19,872.88

Springfield Properties (SPR)
Director name: Motion,Michelle
Amount purchased: 13,000 @ 150.10p
Value: £19,513.00

Fintel (FNTL)
Director name: Hague,Gareth Richard
Amount purchased: 7,000 @ 212.00p
Value: £14,840.00

Ceres Power Holdings (CWR)
Director name: Hargrove,Caroline
Amount purchased: 943 @ 1,060.00p
Value: £9,995.80

Pennon Group (PNN)
Director name: Boote,Paul
Amount purchased: 16 @ 971.10p
Value: £155.38

Wetherspoon (j.d.) (JDW)
Director name: Whitley ,Ben
Amount purchased: 11 @ 1,366.96p
Value: £150.37

Wetherspoon (j.d.) (JDW)
Director name: Hutson,John
Amount purchased: 11 @ 1,366.96p
Value: £150.37

Wetherspoon (j.d.) (JDW)
Director name: Cacioppo,Su
Amount purchased: 11 @ 1,366.96p
Value: £150.37

Centaur Media (CAU)
Director name: Mukerji,Swagatam
Amount purchased: 374 @ 40.10p
Value: £149.96

Firstgroup (FGP)
Director name: Mangold,Ryan
Amount purchased: 160 @ 93.66p
Value: £149.86

Pennon Group (PNN)
Director name: Davy ,Susan
Amount purchased: 13 @ 917.10p
Value: £119.22


Top Director Sells
Intertek Group (ITRK)
Director name: Lacroix,Andre
Amount sold: 18,983 @ 5,383.00p
Value: £1,021,854.92

Land Securities Group (LAND)
Director name: Allan,Mark
Amount sold: 33,164 @ 679.38p
Value: £225,309.58

Wetherspoon (j.d.) (JDW)
Director name: Hutson,John
Amount sold: 6,883 @ 1,289.00p
Value: £88,721.87

Intertek Group (ITRK)
Director name: McCluskey,Ross
Amount sold: 1,570 @ 5,383.00p
Value: £84,513.10

Wetherspoon (j.d.) (JDW)
Director name: Cacioppo,Su
Amount sold: 3,864 @ 1,289.00p
Value: £49,806.96

Breedon Group (BREE)
Director name: Wood,Rob
Amount sold: 42,400 @ 93.66p
Value: £39,713.54

Cranswick (CWK)
Director name: Bottomley,Mark
Amount sold: 1,070 @ 3,504.04p
Value: £37,493.23

Cranswick (CWK)
Director name: Bottomley,Mark
Amount sold: 1,061 @ 3,500.06p
Value: £37,135.64

Springfield Properties (SPR)
Director name: Motion,Michelle
Amount sold: 13,000 @ 150.00p
Value: £19,500.00

Wetherspoon (j.d.) (JDW)
Director name: Whitley ,Ben
Amount sold: 867 @ 1,289.00p
Value: £11,175.63

Wetherspoon (j.d.) (JDW)
Director name: Connor ,Nigel
Amount sold: 391 @ 1,289.00p
Value: £5,039.99