Director dealings: Keywords CEO invests in shares, Neometals discloses transactions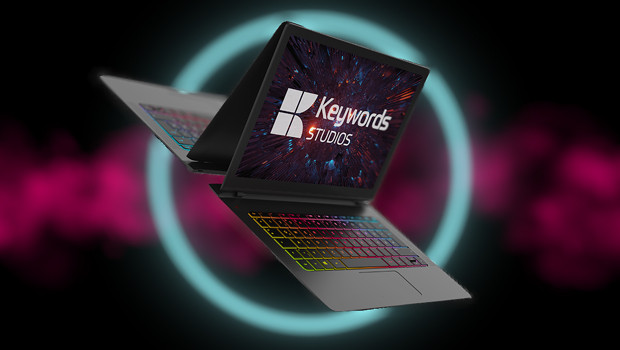 Near the top of the list of director buys on Friday was Keywords Studios, after its chief executive officer spent almost £50,000 on shares in the open market.
The AIM-traded video games developer and publisher said Bertrand Bodson picked up 2,702 shares on 8 June, in a single transaction on the London Stock Exchange.
Bodson paid 1,850.41p for each share, valuing the investment at a total of £49,997.98.
On the selling side of the ledger was Neometals, which disclosed a share transfer made by a non-executive director, as well as a share purchase by its chief financial officer.
The company said that on 8 June, persons closely associated with non-executive director Jenny Purdie completed an off-market transfer of 55,450 shares at a price of 58 cents each.
Following the transaction, Purdie's beneficial interest in Neometals remained unchanged at 471,732 shares, representing 0.085% of its issued share capital.
At the same time, the firm disclosed that on 9 June, persons closely associated with its CFO Jason Carone completed an on-market purchase of 20,000 shares at a price of 57 cents apiece.
Following that, Carone's beneficial interest in Neometals increased to 766,462 shares, representing around 0.14% of its issued capital.
At 1317 BST, shares in Keywords Studios were down 0.27% at 1,817p, while those in Neometals were 3.81% lower at 30.3p.
Reporting by Josh White for Sharecast.com.
Top Director Buys
London Stock Exchange Group (LSEG)
Director name: Brand,Martin
Amount purchased: 12,350 @ 8,708.29p
Value: �1,075,473.83

Keywords Studios (KWS)
Director name: Bodson,Bertrand
Amount purchased: 2,702 @ 1,850.41p
Value: �49,998.08

Velocys Plc (VLS)
Director name: Wareborn,Henrik
Amount purchased: 800,000 @ 2.50p
Value: �20,000.00

Velocys Plc (VLS)
Director name: Holland,Philip
Amount purchased: 400,000 @ 2.50p
Value: �10,000.00

Velocys Plc (VLS)
Director name: Quigley,Tom
Amount purchased: 400,000 @ 2.50p
Value: �10,000.00

Velocys Plc (VLS)
Director name: Sanderson,Philip
Amount purchased: 400,000 @ 2.50p
Value: �10,000.00

Velocys Plc (VLS)
Director name: Markey,Ann
Amount purchased: 400,000 @ 2.50p
Value: �10,000.00

Card Factory (CARD)
Director name: Rymer ,Darcy Willson
Amount purchased: 9,918 @ 90.29p
Value: �8,955.06

Card Factory (CARD)
Director name: Rymer ,Darcy Willson
Amount purchased: 9,895 @ 90.50p
Value: �8,954.88

Card Factory (CARD)
Director name: Rymer ,Darcy Willson
Amount purchased: 9,922 @ 90.25p
Value: �8,954.51

Card Factory (CARD)
Director name: Rymer ,Darcy Willson
Amount purchased: 9,922 @ 90.25p
Value: �8,954.51

Card Factory (CARD)
Director name: Rymer ,Darcy Willson
Amount purchased: 9,911 @ 90.35p
Value: �8,954.49

Card Factory (CARD)
Director name: Rymer ,Darcy Willson
Amount purchased: 9,911 @ 90.35p
Value: �8,954.49

Card Factory (CARD)
Director name: Rymer ,Darcy Willson
Amount purchased: 9,909 @ 90.37p
Value: �8,954.47

Card Factory (CARD)
Director name: Rymer ,Darcy Willson
Amount purchased: 9,931 @ 90.17p
Value: �8,954.39

Card Factory (CARD)
Director name: Rymer ,Darcy Willson
Amount purchased: 8,246 @ 90.56p
Value: �7,467.82

Sse (SSE)
Director name: Alexander,Gregor
Amount purchased: 8 @ 1,871.16p
Value: �149.69

Sse (SSE)
Director name: Phillips-Davies,Alistair
Amount purchased: 7 @ 1,871.16p
Value: �130.98

Unilever (ULVR)
Director name: Pitkethly,Graeme
Amount purchased: 3 @ 4,001.00p
Value: �120.03

Sse (SSE)
Director name: Pibworth ,Martin
Amount purchased: 2 @ 1,871.16p
Value: �37.42


Top Director Sells
Neometals Ltd Npv (di) (NMT)
Director name: Purdie,Jennifer (Jenny)
Amount sold: 55,450 @ $0.58
Value: $17,022.72

Neometals Ltd Npv (di) (NMT)
Director name: Purdie,Jennifer (Jenny)
Amount sold: 55,450 @ $0.58
Value: $17,022.72