Director dealings: Kestrel Partners raises stake in IQGeo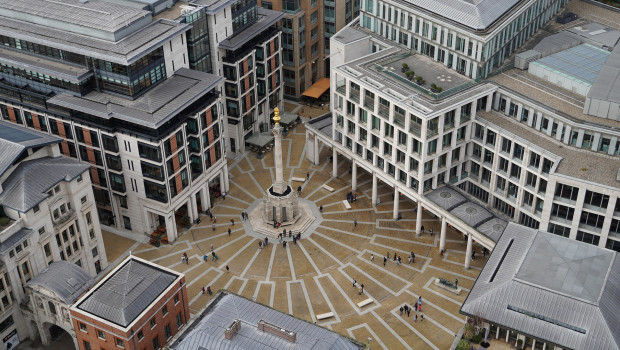 IQGeo Group revealed on Monday that Kestrel Partners, of which non-executive director Max Royde is a partner, had acquired 25,000 ordinary shares in the AIM-listed software firm.
Royde, who was appointed to the board of IQGeo in October 2019, purchased the shares via Kestrel on Friday at an average price of 126.0p each, for a total value of £31,500.
Earlier in September, IQG stated that its software had been selected by a global top-ten electrical utility provider in Japan, with a new contract for more than 4,000 licences with an annual recurring subscription value of more than £500,000.
As of 1635 BST, IQGeo shares were down 3.03% at 128.0p.
Top Director Buys
Symphony International Holdings Ltd. (SIHL)
Director name: Thadani,Anil
Amount purchased: 993,055 @ $0.43
Value: $424,133.79

Symphony International Holdings Ltd. (SIHL)
Director name: Thadani,Anil
Amount purchased: 135,902 @ $0.44
Value: $59,796.88

Elecosoft Public Limited Company (ELCO)
Director name: Lang,Serena
Amount purchased: 39,363 @ 127.00p
Value: £49,991.01

Elecosoft Public Limited Company (ELCO)
Director name: Lang,Serena
Amount purchased: 37,871 @ 132.00p
Value: £49,989.72

888 Holdings (888)
Director name: Mendelsohn,Jonathan (Jon)
Amount purchased: 10,000 @ 424.98p
Value: £42,498.00

Iqgeo Group (IQG)
Director name: Royde ,Max
Amount purchased: 25,000 @ 126.00p
Value: £31,500.00

Sthree (STEM)
Director name: Beach,Andrew
Amount purchased: 3,444 @ 580.60p
Value: £19,995.86

Elecosoft Public Limited Company (ELCO)
Director name: Hunter,Jonathan Albert
Amount purchased: 11,847 @ 126.50p
Value: £14,986.45

Symphony International Holdings Ltd. (SIHL)
Director name: Thadani,Anil
Amount purchased: 25,000 @ $0.43
Value: $10,850.00

Coca-cola Hbc Ag (cdi) (CCH)
Director name: Bogdanovic,Zoran
Amount purchased: 158 @ 2,513.16p
Value: £3,970.79

Mitchells & Butlers (MAB)
Director name: Urban,Phil
Amount purchased: 54 @ 254.98p
Value: £137.69


Top Director Sells
Glenveagh Properties (cdi) (GLV)
Director name: Garvey,Stephen
Amount sold: 4,000,000 @ 1.16
Value: 4,624,000.07

Keystone Law Group (KEYS)
Director name: Knight,James David
Amount sold: 200,000 @ 820.00p
Value: £1,639,999.96

Tatton Asset Management (TAM)
Director name: Edwards,Paul
Amount sold: 297,613 @ 525.00p
Value: £1,562,468.25

Tatton Asset Management (TAM)
Director name: Hogarth,Paul
Amount sold: 293,646 @ 525.00p
Value: £1,541,641.50

Churchill China (CHH)
Director name: Taylor,David
Amount sold: 9,000 @ 1,939.50p
Value: £174,555.00

Churchill China (CHH)
Director name: Roper,James Andrew
Amount sold: 8,000 @ 1,939.50p
Value: £155,160.00

Vectura Group (VEC)
Director name: Fry,Paul
Amount sold: 23,045 @ 165.00p
Value: £38,024.25

Vectura Group (VEC)
Director name: Fry,Paul
Amount sold: 9,149 @ 165.00p
Value: £15,095.85

Vectura Group (VEC)
Director name: Downie,Will
Amount sold: 4,510 @ 165.00p
Value: £7,441.50