Director dealings: Kerry CFO invests, Character Group corrects tender offer amounts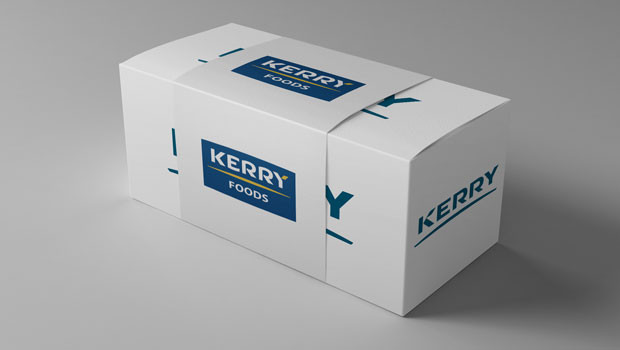 Irish food company Kerry Group was at the top of the buyers' list on Friday, having disclosed a purchase worth more than £0.33m.
The London-listed firm said its chief financial officer Marguerite Larkin had bought 2,835 of its shares in a transaction on Friday morning.
Larkin paid 10,500 euro cents per share.
Toys, games and giftware firm Character Group was on the selling side of things, meanwhile, after it corrected its tender offer announcement of 14 February.
The AIM-traded firm said Kiran Shah tendered 262,102 shares, Jon Diver 171892 shares, Jeremiah Healy 8,183 shares, David Harris 12,112 shares, and Clive Crouch 980 shares.
All of the tender offers were at a price of 630p per share.
As a result of the correction, Shah now held 9.92% of the company's issued share capital, with Diver owning 6.51%, Healy 0.34%, Harris 0.29%, and Crouch 0.07%.
Top Director Buys
Kerry Group 'a' Shares (cdi) (KYGA)
Director name: Larkin,Marguerite
Amount purchased: 2,835 @ 10,500.00p
Value: £330,419.25

East Star Resources (EST)
Director name: Walker,Alexander ("Alex")
Amount purchased: 5,200,000 @ 4.50p
Value: £234,010.39

Intermediate Capital Group (ICP)
Director name: Schioldager,Amy
Amount purchased: 10,000 @ 1,717.00p
Value: £171,700.00

Polar Capital Holdings (POLR)
Director name: Cayzer-Colvin,Jamie M B
Amount purchased: 30,000 @ 550.00p
Value: £165,000.00

Discoverie Group (DSCV)
Director name: Thompson,Bruce
Amount purchased: 11,000 @ 794.00p
Value: £87,340.00

Pantheon International (PIN)
Director name: Melvin,David
Amount purchased: 4,837 @ 302.00p
Value: £14,607.74

Henderson Smaller Companies Inv Trust (HSL)
Director name: Warren,Michael
Amount purchased: 1,000 @ 980.00p
Value: £9,800.00

Uls Technology (ULS)
Director name: Scott,Oliver Rupert Andrew
Amount purchased: 7,300 @ 74.49p
Value: £5,438.00

Discoverie Group (DSCV)
Director name: Kainyah,Rosalind
Amount purchased: 656 @ 755.00p
Value: £4,952.80

Access Intelligence (ACC)
Director name: Satterthwaite,Christopher
Amount purchased: 4,464 @ 110.40p
Value: £4,928.26

Uls Technology (ULS)
Director name: Scott,Oliver Rupert Andrew
Amount purchased: 6,000 @ 75.93p
Value: £4,556.00

Kanabo Group (KNB)
Director name: Poulter,Dan
Amount purchased: 55,000 @ 7.40p
Value: £4,070.00

Pantheon International (PIN)
Director name: Melvin,David
Amount purchased: 163 @ 301.50p
Value: £491.45

Spirent Communications (SPT)
Director name: Bell,Paula
Amount purchased: 53 @ 236.80p
Value: £125.50


Top Director Sells
Character Group (CCT)
Director name: Shah,Kirankumar Premshand
Amount sold: 262,102 @ 630.00p
Value: £1,651,242.65

Smurfit Kappa Group (cdi) (SKG)
Director name: Bowles,Ken
Amount sold: 33,053 @ 46.26
Value: 1,377,506.06

Smurfit Kappa Group (cdi) (SKG)
Director name: Smurfit,Tony
Amount sold: 30,861 @ 46.26
Value: 1,286,152.98

Character Group (CCT)
Director name: Diver,Jonathan James
Amount sold: 171,892 @ 630.00p
Value: £1,082,919.63

Smurfit Kappa Group (cdi) (SKG)
Director name: Smurfit,Tony
Amount sold: 19,139 @ 43.85
Value: 756,076.69

East Star Resources (EST)
Director name: Walker,Alexander ("Alex")
Amount sold: 5,200,000 @ 4.50p
Value: £234,000.01

Character Group (CCT)
Director name: Harris,David
Amount sold: 12,112 @ 630.00p
Value: £76,305.60

Character Group (CCT)
Director name: Healy,Jerry
Amount sold: 8,183 @ 630.00p
Value: £51,552.90

Character Group (CCT)
Director name: Crouch,Clive
Amount sold: 980 @ 630.00p
Value: £6,174.00