Director dealings: Kape Technologies director lowers stake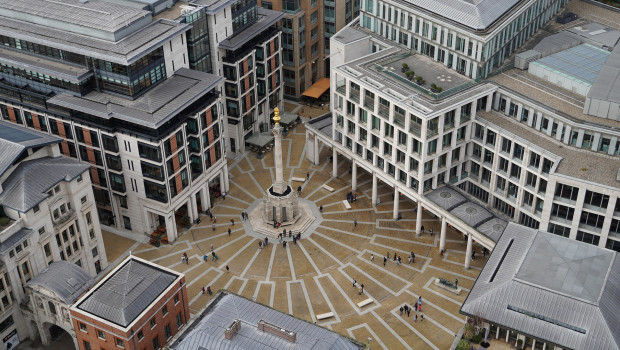 Kape Technologies revealed on Thursday that non-executive director Theodore Kim had disposed of 400,000 shares in the AIM-listed digital security and privacy software business.
Kim, who took on his current role in November 2019, sold the shares on Wednesday at an average price of 175.0p each, for a total value of £700,000.
Following the sale, Kim now holds 227,957 ordinary shares, representing 0.14% of the company's current share capital.
Back in November, Kape acquired LTMI Holdings for a total consideration of $95.51m and an enterprise value of $127.6m.
As of 1630 BST, Kape shares were up 0.85% at 179p.
Top Director Buys
Paragon Banking Group (PAG)
Director name: Ridpath,Barbara
Amount purchased: 2,000 @ 360.31p
Value: £7,206.16

Keras Resources (KRS)
Director name: Lamming,Russell
Amount purchased: 3,666,667 @ 0.14p
Value: £5,133.33

Keras Resources (KRS)
Director name: Reeves,Dave
Amount purchased: 3,666,667 @ 0.14p
Value: £5,133.33

Keras Resources (KRS)
Director name: Moritz,Brian
Amount purchased: 3,666,666 @ 0.14p
Value: £5,133.33

Coral Products (CRU)
Director name: Wood,Michael (Mick)
Amount purchased: 40,000 @ 5.00p
Value: £2,000.00

Nexus Infrastructure (NEXS)
Director name: Martin,Alan
Amount purchased: 121 @ 165.00p
Value: £199.65

Nexus Infrastructure (NEXS)
Director name: Sweeney,Charles
Amount purchased: 121 @ 165.00p
Value: £199.65

Easyjet (EZJ)
Director name: Findlay ,Andrew
Amount purchased: 18 @ 836.56p
Value: £150.58

M&g (MNG)
Director name: Bousfield,Clare
Amount purchased: 89 @ 168.64p
Value: £150.09

Firstgroup (FGP)
Director name: Groombridge,Jimmy
Amount purchased: 242 @ 61.94p
Value: £149.89

Oxford Instruments (OXIG)
Director name: Hill,Gavin
Amount purchased: 11 @ 1,343.84p
Value: £147.82

Oxford Instruments (OXIG)
Director name: Barkshire,Ian
Amount purchased: 11 @ 1,343.84p
Value: £147.82

Ssp Group (SSPG)
Director name: Smith,Simon
Amount purchased: 36 @ 346.50p
Value: £124.74

Ssp Group (SSPG)
Director name: Davies,Jonathan
Amount purchased: 36 @ 346.50p
Value: £124.74


Top Director Sells
Kape Technologies (KAPE)
Director name: Kim,Ted
Amount sold: 400,000 @ 175.00p
Value: £700,000.00

Balfour Beatty (BBY)
Director name: Quinn,Leo
Amount sold: 172,973 @ 262.67p
Value: £454,355.09

Balfour Beatty (BBY)
Director name: Harrison,Philip
Amount sold: 75,675 @ 262.67p
Value: £198,778.55

Sthree (STEM)
Director name: Smith,Alex
Amount sold: 6,232 @ 260.00p
Value: £16,203.20