Director dealings: Kape CEO makes £2.6m sale, Card Factory chair buys shares on market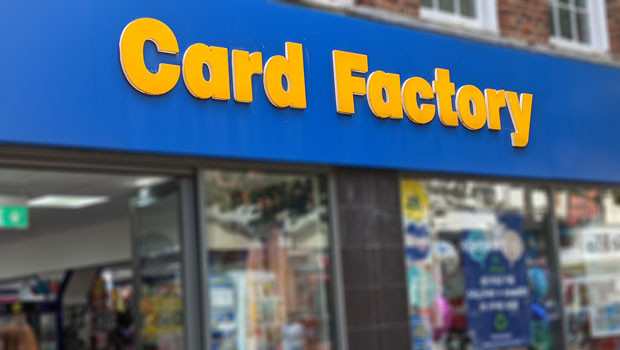 Kape Technologies chief executive officer Ido Erlichman enjoyed a £2.6m payday, the company disclosed on Wednesday, as a group of senior staff members made share sales.
The AIM-traded digital security and privacy software company said Erlichman solds 650,000 shares at 400p apiece, making the transaction worth £2.6m.
Additionally, chief financial officer designate Oded Baskind sold 55,857 shares, Ran Greenberg sold 1,026,829 shares and Ariel Hochstadt sold 168,000 shares, also at 400p each.
In conjunction with his sale of shares, the firm said Baskind exercised a total of 12,500 options, with certain members of Kape staff also exercising a further 1.2 million options over shares in the company.
"Following the exercise of options, the company's issued share capital will consist of 359,512,186 ordinary shares, of which the company holds 8,450,154 in treasury, the voting rights to which have been waived," Kape said in its statement.
On the buying side of the table, Card Factory said its non-executive chairman Paul Moody had purchased 200,000 shares at a price of 56.4563p each, in on-market transactions.
The London-listed greetings card and gifting retailer said Moody's beneficial interest in its shares following the purchase was 200,000 shares, or 0.06% of its issued capital.
At the close on Wednesday, shares in Kape Technologies were down 6.8% at 370p, while those in Card Factory were ahead 5.18% at 59.11p.
Top Director Buys
Card Factory (CARD)
Director name: Moody,Paul
Amount purchased: 200,000 @ 56.46p
Value: £112,912.60

Persimmon (PSN)
Director name: Place,Joanna
Amount purchased: 3,907 @ 2,559.00p
Value: £99,980.13

The Pebble Group (PEBB)
Director name: Warriner,Stuart Neil
Amount purchased: 45,000 @ 124.00p
Value: £55,800.00

Alba Mineral Resources (ALBA)
Director name: Frangeskides,George
Amount purchased: 10,221,909 @ 0.15p
Value: £15,077.32

Crest Nicholson Holdings (CRST)
Director name: Arnold,David
Amount purchased: 3,000 @ 347.92p
Value: £10,437.72

Roquefort Therapeutics (ROQ)
Director name: West,Stephen Paul
Amount purchased: 100,000 @ 10.31p
Value: £10,310.00

Martin Currie Global Portfolio Trust (MNP)
Director name: Dodsworth ,Lindsay
Amount purchased: 2,542 @ 391.12p
Value: £9,942.34

Falanx Group Ltd (FLX)
Director name: Selby,Ian
Amount purchased: 500,000 @ 1.09p
Value: £5,450.00

Roquefort Therapeutics (ROQ)
Director name: West,Stephen Paul
Amount purchased: 50,000 @ 10.46p
Value: £5,230.00

Crest Nicholson Holdings (CRST)
Director name: Arnold,David
Amount purchased: 1,500 @ 347.24p
Value: £5,208.64

Falanx Group Ltd (FLX)
Director name: Read,Mike
Amount purchased: 444,247 @ 1.05p
Value: £4,664.59

Bae Systems (BA.)
Director name: Woodburn,Charles
Amount purchased: 26 @ 581.22p
Value: £151.12

Bae Systems (BA.)
Director name: Greve,Brad
Amount purchased: 26 @ 581.22p
Value: £151.12

Pz Cussons (PZC)
Director name: Myers,Jonathan
Amount purchased: 76 @ 198.63p
Value: £150.96

C&c Group (cdi) (CCR)
Director name: McMahon,Patrick
Amount purchased: 49 @ 242.00p
Value: £118.58

Pz Cussons (PZC)
Director name: Pollard,Sarah
Amount purchased: 51 @ 198.63p
Value: £101.30


Top Director Sells
Kape Technologies (KAPE)
Director name: Erlichman,Ido
Amount sold: 650,000 @ 400.00p
Value: £2,600,000.00

Pantheon Resources (PANR)
Director name: Hondris,Justin George
Amount sold: 500,000 @ 70.14p
Value: £350,699.99

Minds + Machines Group Limited (di) (MMX)
Director name: Turcan,Henry
Amount sold: 1,115,000 @ 9.00p
Value: £100,350.00

Deliveroo Class A (ROO)
Director name: Miller,Adam
Amount sold: 39,338 @ 175.00p
Value: £68,841.50

Minds + Machines Group Limited (di) (MMX)
Director name: Turcan,Henry
Amount sold: 300,000 @ 10.00p
Value: £30,000.00

Minds + Machines Group Limited (di) (MMX)
Director name: Turcan,Henry
Amount sold: 250,000 @ 10.00p
Value: £25,000.00