Director dealings: Kainos' Paul Gannon lowers stake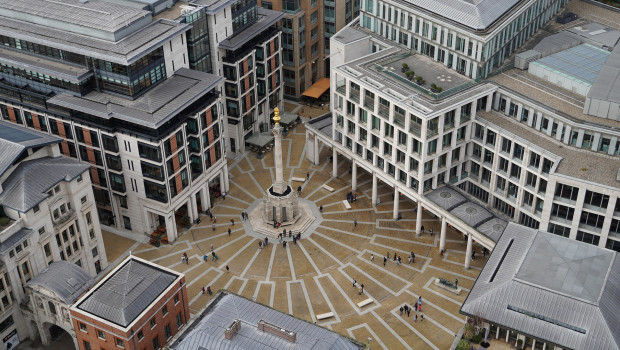 Kainos Group revealed on Thursday that senior vice president of business development Paul Gannon had disposed of 200,000 ordinary shares in the FTSE 250-listed software firm.
Gannon, who joined the board of Kainos in 2006, sold the shares on Wednesday at an average price of 1,801.0p each, for a total value of £3.6m.
Following the transaction, Gannon and persons closely associated with him held 7.16m ordinary shares in Kainos, representing approximately 5.81% of the issued share capital of the company.
As of 1615 BST, Kainos shares were down 2.07% at 1,802.0p.
Top Director Buys
Aviva (AV.)
Director name: Culmer,George
Amount purchased: 99,646 @ 424.40p
Value: £422,897.62

Admiral Group (ADM)
Director name: Court ,Annette
Amount purchased: 734 @ 3,606.00p
Value: £26,468.04

Aeorema Communications (AEO)
Director name: Owen,Richard
Amount purchased: 25,000 @ 35.89p
Value: £8,972.50

Afc Energy (AFC)
Director name: Bullard,Gary
Amount purchased: 15,000 @ 58.50p
Value: £8,775.00

Getbusy (GETB)
Director name: Haworth,Paul
Amount purchased: 10,000 @ 83.20p
Value: £8,320.00

Arbuthnot Banking Group (ARBB)
Director name: Boardman,Nigel
Amount purchased: 600 @ 1,010.00p
Value: £6,060.00

Power Metal Resources (POW)
Director name: Johnson,Paul
Amount purchased: 250,000 @ 2.10p
Value: £5,247.00

Liontrust Asset Management (LIO)
Director name: Ions,John Stephen
Amount purchased: 59,071 @ 1.00p
Value: £590.71

Liontrust Asset Management (LIO)
Director name: Abrol,Vinay Kumar
Amount purchased: 38,930 @ 1.00p
Value: £389.30

Thruvision Group (THRU)
Director name: Crockett,Adrian
Amount purchased: 1,593 @ 24.28p
Value: £386.78

United Utilities Group (UU.)
Director name: Mogford,Steven L
Amount purchased: 17 @ 1,070.50p
Value: £181.98

United Utilities Group (UU.)
Director name: Aspin,Phil
Amount purchased: 17 @ 1,070.50p
Value: £181.98

Imi (IMI)
Director name: Twite,Roy
Amount purchased: 9 @ 1,739.00p
Value: £156.51

Oxford Instruments (OXIG)
Director name: Hill,Gavin
Amount purchased: 6 @ 2,522.00p
Value: £151.32

Oxford Instruments (OXIG)
Director name: Barkshire,Ian
Amount purchased: 6 @ 2,522.00p
Value: £151.32

Zotefoams (ZTF)
Director name: McGrath ,Gary
Amount purchased: 33 @ 457.00p
Value: £150.81

Zotefoams (ZTF)
Director name: Stirling,David
Amount purchased: 33 @ 457.00p
Value: £150.81

Escape Hunt (ESC)
Director name: Bird,Graham
Amount purchased: 444 @ 33.75p
Value: £149.85

Escape Hunt (ESC)
Director name: Harpham,Richard
Amount purchased: 444 @ 33.75p
Value: £149.85

Imi (IMI)
Director name: Shook ,Daniel
Amount purchased: 7 @ 1,739.00p
Value: £121.73


Top Director Sells
Kainos Group (KNOS)
Director name: Gannon,Paul
Amount sold: 200,000 @ 1,801.00p
Value: £3,602,000.05

Liontrust Asset Management (LIO)
Director name: Ions,John Stephen
Amount sold: 31,189 @ 2,113.00p
Value: £659,023.90

Liontrust Asset Management (LIO)
Director name: Ions,John Stephen
Amount sold: 27,882 @ 2,108.82p
Value: £587,982.56

Liontrust Asset Management (LIO)
Director name: Abrol,Vinay Kumar
Amount sold: 20,555 @ 2,113.00p
Value: £434,327.37

Clarkson (CKN)
Director name: Case,Andi
Amount sold: 11,788 @ 3,552.94p
Value: £418,820.70

Liontrust Asset Management (LIO)
Director name: Abrol,Vinay Kumar
Amount sold: 18,375 @ 2,108.82p
Value: £387,496.58

Clarkson (CKN)
Director name: Woyda,Jeff
Amount sold: 6,542 @ 3,552.94p
Value: £232,433.41

Natwest Group Plc Ord 100p (NWG)
Director name: Rose,Alison
Amount sold: 61,700 @ 209.80p
Value: £129,446.60

Natwest Group Plc Ord 100p (NWG)
Director name: Murray,Katie
Amount sold: 42,068 @ 209.80p
Value: £88,258.67

Red Rock Resources (RRR)
Director name: McMillan Bell,Andrew Ronald
Amount sold: 1,801,637 @ 0.57p
Value: £10,179.25

Quilter (QLT)
Director name: Feeney,Paul
Amount sold: 784 @ 159.39p
Value: £1,249.59