Director dealings: K3 CEO ups stake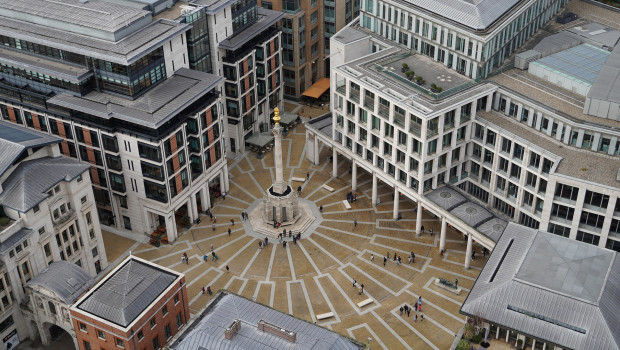 K3 Business Technology revealed on Tuesday that chief executive Adalsteinn Valdimarsson had purchased 30,000 ordinary shares in the AIM-listed business solutions firm.
Valdimarsson, who took over as CEO of K3 back in October 2016, acquired the shares last Thursday at an average price of 137p each, for a total value of £41,100.
K3 Business Technology cautioned back in October 2019 that its full-year results would fall below market expectations after issues with a major contract and on the back of slower purchases by existing customers.
The group said the contract had been in the final stages of the agreement before being put on hold by the counterparty.
As of 1650 GMT, K3 shares were untraded at 138p each.
Top Director Buys
K3 Business Technology Group (KBT)
Director name: Valdimarsson,Adalsteinn
Amount purchased: 30,000 @ 137.00p
Value: £41,100.00

Frasers Group (FRAS)
Director name: Daly,David
Amount purchased: 4,002 @ 492.30p
Value: £19,701.81

Henderson Eurotrust (HNE)
Director name: Marsh,David
Amount purchased: 469 @ 1,246.71p
Value: £5,847.07

Frasers Group (FRAS)
Director name: Daly,David
Amount purchased: 1,000 @ 492.46p
Value: £4,924.60

Coca-cola Hbc Ag (cdi) (CCH)
Director name: Bogdanovic,Zoran
Amount purchased: 135 @ 2,853.18p
Value: £3,851.79

Sig (SHI)
Director name: Maddock,Nick
Amount purchased: 164 @ 91.55p
Value: £150.14

Vistry Group (VTY)
Director name: Palmer,Martin
Amount purchased: 10 @ 1,459.57p
Value: £145.96

Vistry Group (VTY)
Director name: Sibley,Earl
Amount purchased: 10 @ 1,459.57p
Value: £145.96

Royal Mail (RMG)
Director name: Simpson,Stuart
Amount purchased: 54 @ 185.07p
Value: £99.94


Top Director Sells
Porvair (PRV)
Director name: Stocks,Ben
Amount sold: 171,530 @ 680.00p
Value: £1,166,404.03

Porvair (PRV)
Director name: Tyler,Christopher
Amount sold: 113,470 @ 680.00p
Value: £771,596.02

Gran Tierra Energy Inc. (cdi) (GTE)
Director name: Guidry,Gary
Amount sold: 325,600 @ $1.29
Value: $328,144.00

Whitbread (WTB)
Director name: Smalley,Louise
Amount sold: 5,000 @ 4,734.00p
Value: £236,700.00

Sthree (STEM)
Director name: Smith,Alex
Amount sold: 51,263 @ 361.32p
Value: £185,223.47

Whitbread (WTB)
Director name: Smalley,Louise
Amount sold: 3,000 @ 4,768.00p
Value: £143,040.00

Porvair (PRV)
Director name: Tyler,Christopher
Amount sold: 6,312 @ 715.00p
Value: £45,130.80