Director dealings: K3 Business Technology director ups stake via Kestrel interest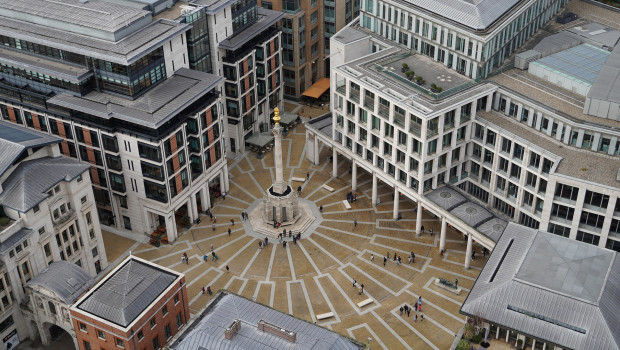 K3 Business Technology revealed on Wednesday that Kestrel Partners, of which non-executive director Oliver Scott holds a beneficial interest, had purchased 99,615 ordinary shares in the AIM-listed software solutions group.
Kestrel acquired the shares on Monday at an average price of 175.38p each, for a total value of £174,701.30.
Earlier in the week, K3 announced the sale of the business and assets of its non-core Sage business to existing Sage reseller Pinnacle Computing Support for £1.68m cash on completion.
As of 1620 BST, K3 shares were untraded at 176.50p.
Top Director Buys
K3 Business Technology Group (KBT)
Director name: Scott,Oliver Rupert Andrew
Amount purchased: 99,615 @ 175.38p
Value: £174,701.30

Chenavari Toro Income Fund Limited Npv (TORO)
Director name: Hervouet,Frederic
Amount purchased: 100,000 @ 0.54
Value: 53,980.00

Craneware (CRW)
Director name: Neilson,Keith
Amount purchased: 2,128 @ 2,350.00p
Value: £50,008.00

Marshalls (MSLH)
Director name: Rogerson,Philip
Amount purchased: 5,000 @ 793.00p
Value: £39,650.00

Nexus Infrastructure (NEXS)
Director name: Kilner,Richard
Amount purchased: 11,400 @ 232.00p
Value: £26,448.00

Nexus Infrastructure (NEXS)
Director name: Kilner,Richard
Amount purchased: 600 @ 228.00p
Value: £1,368.00

Pan African Resources (PAF)
Director name: Mosololi ,Thabo
Amount purchased: 0 @ R3.15
Value: R0.01


Top Director Sells
Dechra Pharmaceuticals (DPH)
Director name: Page,Ian
Amount sold: 16,062 @ 5,236.51p
Value: £841,088.43

Dechra Pharmaceuticals (DPH)
Director name: Griffin ,Tony
Amount sold: 5,346 @ 5,236.51p
Value: £279,943.89

Hargreaves Lansdown (HL.)
Director name: Hill,Christopher
Amount sold: 14,430 @ 1,420.00p
Value: £204,906.00

Hargreaves Lansdown (HL.)
Director name: Johnson,Philip
Amount sold: 8,463 @ 1,420.00p
Value: £120,174.60