Director dealings: Johnson Matthey non-exec picks up some shares near recent lows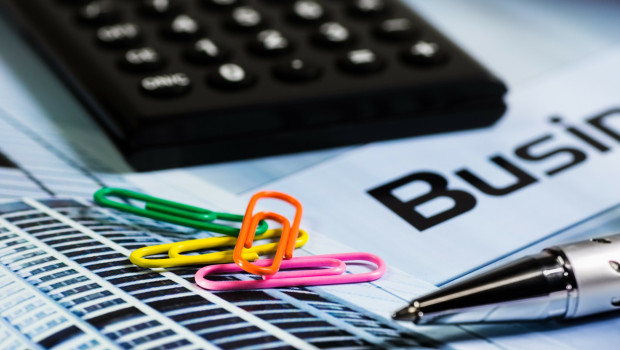 A Johnson Matthey director picked up some shares in the of specialty chemicals manufacturer even as they traded near their 52-week lows.
On 22 December, non-executive director, Chris Mottershead, purchased 1,600 shares at 1,970.0p apiece, for a total transaction amount of £31,520.0.
Early in November, the firm had shocked markets with its announcement that it intended to exit its battery materials business, arguing that the expected returns were expected to be insufficient to justify further investment.
That was followed roughly three weeks later by the sale of its health business to Altaris Capital Partners for an enterprise value of £325m and at 9.8 times' the unit's earnings before interest, taxes, depreciation, and amortisation.
Top Director Buys
Marble Point Loan Financing Limited Npv (MPLF)
Director name: Greenberg,Paul S
Amount purchased: 74,777 @ $0.67
Value: $50,100.59

Falcon Oil & Gas Ltd. (FOG)
Director name: O'Quigley,Philip
Amount purchased: 500,000 @ 8.00p
Value: £40,000.00

Iqgeo Group (IQG)
Director name: Royde ,Max
Amount purchased: 25,000 @ 128.00p
Value: £32,000.00

Johnson Matthey (JMAT)
Director name: Mottershead,Chris
Amount purchased: 1,600 @ 1,970.00p
Value: £31,520.00

John Lewis Of Hungerford (JLH)
Director name: Charlton,Alan
Amount purchased: 2,500,000 @ 1.20p
Value: £30,000.00

Falcon Oil & Gas Ltd. (FOG)
Director name: Nally,John Joseph
Amount purchased: 254,809 @ 7.80p
Value: £19,875.10

Falcon Oil & Gas Ltd. (FOG)
Director name: Nally,John Joseph
Amount purchased: 245,191 @ 8.00p
Value: £19,615.28

Falcon Oil & Gas Ltd. (FOG)
Director name: Gilbert,Daryl H
Amount purchased: 200,000 @ $0.14
Value: $15,973.51

Falcon Oil & Gas Ltd. (FOG)
Director name: Smith ,Gregory
Amount purchased: 200,000 @ $0.13
Value: $15,381.89

Utilico Emerging Markets Ltd (di) (UEM)
Director name: Muh,Anthony
Amount purchased: 5,572 @ 215.00p
Value: £11,979.80

Utilico Emerging Markets Ltd (di) (UEM)
Director name: Hansen,Susan
Amount purchased: 5,572 @ 215.00p
Value: £11,979.80

Uil Limited (di) (UTL)
Director name: Bridges,Stuart J
Amount purchased: 4,395 @ 257.50p
Value: £11,317.13

Uls Technology (ULS)
Director name: Scott,Oliver Rupert Andrew
Amount purchased: 13,001 @ 80.86p
Value: £10,512.00

Blackrock Latin American Inv Trust (BRLA)
Director name: Meister,Laurie
Amount purchased: 2,915 @ 340.96p
Value: £9,938.91

Uil Limited (di) (UTL)
Director name: Hill,Alison
Amount purchased: 3,400 @ 257.50p
Value: £8,755.00

Uil Limited (di) (UTL)
Director name: Shillson,David
Amount purchased: 3,400 @ 257.50p
Value: £8,755.00

Helios Underwriting (HUW)
Director name: Libassi,Tom
Amount purchased: 5,000 @ 168.00p
Value: £8,400.00

Utilico Emerging Markets Ltd (di) (UEM)
Director name: Bridgeman,Mark
Amount purchased: 3,337 @ 215.00p
Value: £7,174.55

Utilico Emerging Markets Ltd (di) (UEM)
Director name: Rennocks,John
Amount purchased: 3,038 @ 213.95p
Value: £6,499.74

Utilico Emerging Markets Ltd (di) (UEM)
Director name: Stobart,Eric St Clair
Amount purchased: 3,000 @ 214.85p
Value: £6,445.46

Itv (ITV)
Director name: Harris,Mary
Amount purchased: 3,011 @ 111.38p
Value: £3,353.54

Great Portland Estates (GPOR)
Director name: Courtauld,Toby
Amount purchased: 20 @ 730.00p
Value: £146.00

Great Portland Estates (GPOR)
Director name: Sanderson,Nick
Amount purchased: 20 @ 730.00p
Value: £146.00

Britvic (BVIC)
Director name: Wilson,Joanne
Amount purchased: 15 @ 931.00p
Value: £139.65

Britvic (BVIC)
Director name: Litherland,Simon
Amount purchased: 15 @ 931.00p
Value: £139.65


Top Director Sells
Coca-cola Hbc Ag (cdi) (CCH)
Director name: Bogdanovic,Zoran
Amount sold: 450 @ 2,547.00p
Value: £11,461.50