Director dealings: IWG chief executive splashes £1.25m on shares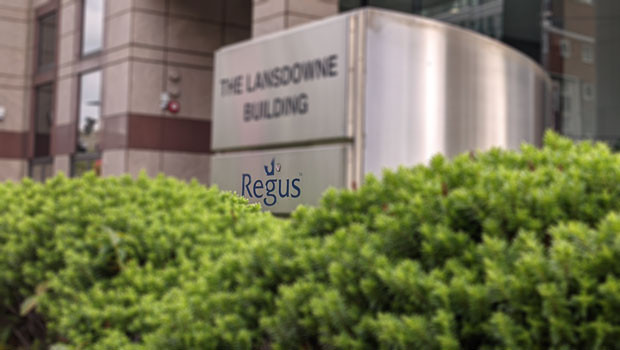 IWG was in focus in the deals space on Wednesday, after a vehicle owned by its chief executive officer spent more than £1.25m on shares.
The workspace investor disclosed Estorn Limited bought one million shares in hundreds of transactions at a number of trading venues on Tuesday.
Estorn is wholly-owned by CEO Mark Dixon, the company said.
It paid an average price of 125.7p for each share, valuing the transactions at a total of £1,256,999.97.
At the close on Wednesday, shares in IWG were up 2.46% at 126.95p.
Reporting by Josh White at Sharecast.com.
Top Director Buys
Iwg (IWG)
Director name: Dixon,Mark
Amount purchased: 1,000,000 @ 125.70p
Value: £1,256,999.97

Keystone Law Group (KEYS)
Director name: Knight,James David
Amount purchased: 111,110 @ 450.00p
Value: £499,995.00

Big Yellow Group (BYG)
Director name: Gibson,James
Amount purchased: 25,627 @ 975.53p
Value: £249,999.58

Kenmare Resources (cdi) (KMR)
Director name: Hickey,Tom
Amount purchased: 40,000 @ 400.00p
Value: £160,000.00

Capital & Counties Properties (CAPC)
Director name: Lane,Jonathan S
Amount purchased: 100,000 @ 102.00p
Value: £102,000.00

Keystone Law Group (KEYS)
Director name: Philips,Simon Robert
Amount purchased: 20,000 @ 457.00p
Value: £91,400.00

Caledonia Mining Corporation (di) (CMCL)
Director name: Wilson,Leigh Alan
Amount purchased: 5,500 @ $8.92
Value: $40,455.18

Provident Financial (PFG)
Director name: May,Malcolm Le
Amount purchased: 19,400 @ 178.97p
Value: £34,720.18

Provident Financial (PFG)
Director name: Kapur ,Neeraj
Amount purchased: 13,610 @ 182.67p
Value: £24,861.39

Rolls-royce Holdings (RR.)
Director name: East,Warren
Amount purchased: 34,923 @ 69.23p
Value: £24,177.19

Cvs Group (CVSG)
Director name: Fairman,Richard
Amount purchased: 1,177 @ 1,694.52p
Value: £19,944.50

Big Yellow Group (BYG)
Director name: O'Donnell,Michael
Amount purchased: 2,000 @ 990.70p
Value: £19,814.00

Safestyle Uk (SFE)
Director name: Porter,Julia
Amount purchased: 50,000 @ 26.58p
Value: £13,287.65

Rolls-royce Holdings (RR.)
Director name: Kakoullis ,Panos
Amount purchased: 16,779 @ 69.23p
Value: £11,616.10

Sirius Real Estate Ltd. (SRE)
Director name: Coombs,Andrew
Amount purchased: 16,000 @ 70.55p
Value: £11,288.00

Sabre Insurance Group (SBRE)
Director name: Westwood,Adam Richard
Amount purchased: 10,569 @ 94.62p
Value: £9,999.86

Caledonia Mining Corporation (di) (CMCL)
Director name: Holtzhausen ,Johan
Amount purchased: 1,025 @ $8.35
Value: $7,057.60

Pharos Energy (PHAR)
Director name: Brown,Jann M
Amount purchased: 34,919 @ 18.75p
Value: £6,547.31

Aviva (AV.)
Director name: Lambert,Pippa
Amount purchased: 1,288 @ 418.74p
Value: £5,393.40

Fidelity China Special Situations (FCSS)
Director name: Field,Georgina
Amount purchased: 2,250 @ 230.70p
Value: £5,190.75

Roquefort Therapeutics (ROQ)
Director name: Sinclair,Simon
Amount purchased: 60,415 @ 8.28p
Value: £4,999.95

Roquefort Therapeutics (ROQ)
Director name: West,Stephen Paul
Amount purchased: 60,160 @ 8.25p
Value: £4,963.20

Roquefort Therapeutics (ROQ)
Director name: West,Stephen Paul
Amount purchased: 62,040 @ 8.00p
Value: £4,963.20

Roquefort Therapeutics (ROQ)
Director name: West,Stephen Paul
Amount purchased: 62,040 @ 8.00p
Value: £4,963.20

Roquefort Therapeutics (ROQ)
Director name: West,Stephen Paul
Amount purchased: 60,416 @ 8.22p
Value: £4,963.17

Pharos Energy (PHAR)
Director name: Rivett,Sue
Amount purchased: 5,200 @ 18.75p
Value: £975.00

Integrafin Holding (IHP)
Director name: Gunby,Jonathan
Amount purchased: 65 @ 232.00p
Value: £150.80

Integrafin Holding (IHP)
Director name: Scott,Alexander
Amount purchased: 65 @ 232.00p
Value: £150.80

Marks & Spencer Group (MKS)
Director name: Bickerstaffe,Katie
Amount purchased: 146 @ 102.75p
Value: £150.02


Top Director Sells
Keystone Law Group (KEYS)
Director name: Miller,Ashley Rupert
Amount sold: 15,000 @ 450.00p
Value: £67,500.00