Director dealings: ITV CEO makes share sale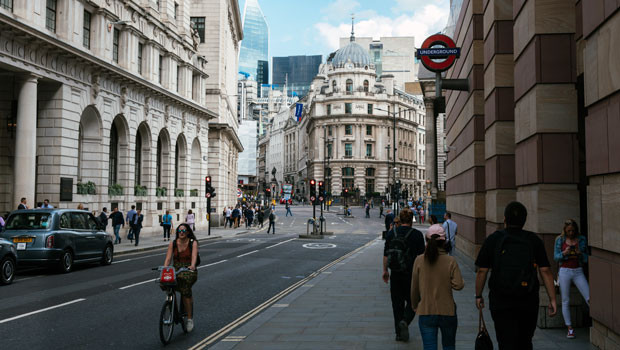 ITV revealed on Wednesday that chief executive Carolyn McCall had disposed of 68,145 ordinary shares in the FTSE 250-listed media giant.
McCall, who took over as CEO in January 2018, sold the shares on Tuesday at an average price of 80.83p each, for a total value of £55,079.90.
The sale was undertaken in order to cover tax liabilities related to shares awarded to McCall under ITV's executive and deferred share plans.
As of 1610 BST, ITV shares were up 1.81% at 81.16p.
Reporting by Iain Gilbert at Sharecast.com
Top Director Buys
London Stock Exchange Group (LSEG)
Director name: Brand,Martin
Amount purchased: 11,115 @ 7,799.26p
Value: £866,887.74

Altitude Group (ALT)
Director name: Varley,Martin Roy
Amount purchased: 1,200,000 @ 46.00p
Value: £552,000.01

Impact Healthcare Reit (IHR)
Director name: Laffin,Simon T
Amount purchased: 100,000 @ 91.60p
Value: £91,600.00

Mj Gleeson (GLE)
Director name: Prothero,Graham
Amount purchased: 17,908 @ 402.50p
Value: £72,079.70

Mj Gleeson (GLE)
Director name: Prothero,Graham
Amount purchased: 17,731 @ 402.50p
Value: £71,367.28

Hgcapital Trust (HGT)
Director name: Wakeley,Guy
Amount purchased: 20,000 @ 328.00p
Value: £65,600.00

Hgcapital Trust (HGT)
Director name: Wakeley,Guy
Amount purchased: 10,000 @ 328.20p
Value: £32,820.00

Rolls-royce Holdings (RR.)
Director name: Erginbilgic,Tufan
Amount purchased: 21,650 @ 144.34p
Value: £31,249.61

Biopharma Credit (BPCR)
Director name: Shah,Sapna
Amount purchased: 25,125 @ 97.00p
Value: £29,553.80

Biopharma Credit (BPCR)
Director name: Shah,Sapna
Amount purchased: 22,342 @ 96.80p
Value: £26,226.59

Synthomer (SYNT)
Director name: Deursen,Holly Van
Amount purchased: 20,000 @ 110.00p
Value: £22,000.00

Mj Gleeson (GLE)
Director name: Goldsmith,Fiona Clare
Amount purchased: 5,000 @ 401.85p
Value: £20,092.49

Altitude Group (ALT)
Director name: Feltham,Graham
Amount purchased: 40,983 @ 48.80p
Value: £19,999.70

Biopharma Credit (BPCR)
Director name: Shah,Sapna
Amount purchased: 15,075 @ 97.00p
Value: £17,732.28

Okyo Pharma Limited Npv (OKYO)
Director name: Cerrone,Gabriele
Amount purchased: 812,500 @ 1.65p
Value: £13,406.25

Rolls-royce Holdings (RR.)
Director name: Kakoullis ,Panos
Amount purchased: 8,370 @ 144.34p
Value: £12,081.26


Top Director Sells
Boku, Inc (di) Reg S Cat 3/144a (BOKU)
Director name: Prideaux ,Jonathan Peter
Amount sold: 216,191 @ 136.50p
Value: £295,100.72

Boku, Inc (di) Reg S Cat 3/144a (BOKU)
Director name: Butcher,Keith
Amount sold: 163,292 @ 136.50p
Value: £222,893.58

Niox Group (NIOX)
Director name: Emms,Jonathan
Amount sold: 227,439 @ 44.00p
Value: £100,073.16

Niox Group (NIOX)
Director name: Johnson ,Ian
Amount sold: 217,777 @ 44.00p
Value: £95,821.88

Niox Group (NIOX)
Director name: Roller,Michael R D
Amount sold: 176,652 @ 44.00p
Value: £77,726.88

Boku, Inc (di) Reg S Cat 3/144a (BOKU)
Director name: Ginman,Charlotta
Amount sold: 48,734 @ 136.50p
Value: £66,521.91

Itv (ITV)
Director name: McCall,Carolyn
Amount sold: 68,145 @ 80.83p
Value: £55,079.90

Boku, Inc (di) Reg S Cat 3/144a (BOKU)
Director name: Butcher,Keith
Amount sold: 28,800 @ 136.50p
Value: £39,312.00

Boku, Inc (di) Reg S Cat 3/144a (BOKU)
Director name: Roberts,Stewart
Amount sold: 23,276 @ 136.50p
Value: £31,771.74