Director dealings: Iofina chairman raises stake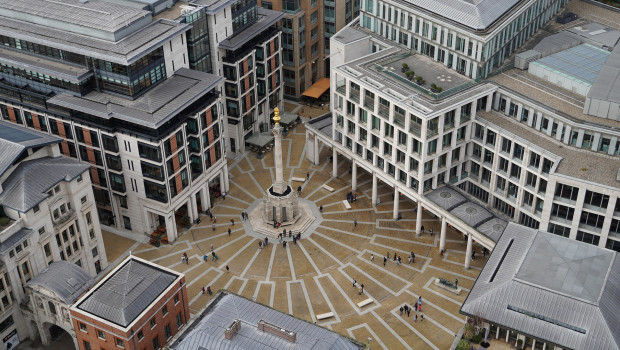 Iofina said on Friday that chairman Lance Baller had acquired 200,000 ordinary shares in the AIM-listed chemical manufacturing company.
Baller, the company's co-founder, purchased the shares on Thursday at an average price of 12.50p each, for a total value of £25,000.
Following the transaction, Baller holds 5.01m shares, representing roughly 2.61% of the company's share capital.
Back in September, Iofina signed binding documentation to refinance its entire debt by entering into a new loan agreement with the Cincinnati-based US regional bank First Financial Bank.
Iofina said the facility would provide it with debt capital of up to $18.0m, with the proceeds to be used to pay off existing debt and to provide it with working capital.
As of 1640 GMT, Iofina shares were down 3.20% at 12.10p.
Top Director Buys
Personal Assets Trust (PNL)
Director name: Ferguson,Iain
Amount purchased: 500 @ 45,025.00p
Value: £225,125.00

Ejf Investments Ltd Npv (EJFI)
Director name: Dentskevich,Joanna
Amount purchased: 28,348 @ 115.00p
Value: £32,600.20

Iofina (IOF)
Director name: Baller,Lance J
Amount purchased: 200,000 @ 12.50p
Value: £25,000.00

Ariana Resources (AAU)
Director name: Sangster,Christopher
Amount purchased: 210,443 @ 4.75p
Value: £9,996.04

Epe Special Opportunities Limited (di) (ESO)
Director name: Bestwick,Heather
Amount purchased: 3,044 @ 271.00p
Value: £8,249.24

Epe Special Opportunities Limited (di) (ESO)
Director name: Spears,Clive L
Amount purchased: 3,044 @ 271.00p
Value: £8,249.24

Wood Group (john) (WG.)
Director name: Watson,Robin
Amount purchased: 2,127 @ 308.00p
Value: £6,551.16

Wood Group (john) (WG.)
Director name: Kemp,David
Amount purchased: 1,347 @ 308.00p
Value: £4,148.76

Gran Tierra Energy Inc. (cdi) (GTE)
Director name: Guidry,Gary
Amount purchased: 3,730 @ $1.06
Value: $3,260.33

Stagecoach Group (SGC)
Director name: O'Toole,Ray
Amount purchased: 3,000 @ 86.31p
Value: £2,589.39

Gran Tierra Energy Inc. (cdi) (GTE)
Director name: Ellson,Ryan
Amount purchased: 2,643 @ $1.06
Value: $2,310.20


Top Director Sells
Maxcyte (di) (MXCT)
Director name: Brooke ,Will
Amount sold: 40,900 @ 1,015.00p
Value: £415,134.98

Scancell Holdings (SCLP)
Director name: Diggle ,Martin
Amount sold: 300,000 @ 26.00p
Value: £78,000.00

Scancell Holdings (SCLP)
Director name: Diggle ,Martin
Amount sold: 250,000 @ 26.50p
Value: £66,250.00

Scancell Holdings (SCLP)
Director name: Diggle ,Martin
Amount sold: 200,000 @ 27.50p
Value: £55,000.00

Scancell Holdings (SCLP)
Director name: Diggle ,Martin
Amount sold: 200,000 @ 27.00p
Value: £54,000.00

Scancell Holdings (SCLP)
Director name: Diggle ,Martin
Amount sold: 200,000 @ 25.50p
Value: £51,000.00

Scancell Holdings (SCLP)
Director name: Diggle ,Martin
Amount sold: 200,000 @ 25.00p
Value: £50,000.00

Scancell Holdings (SCLP)
Director name: Diggle ,Martin
Amount sold: 200,000 @ 24.50p
Value: £49,000.00

Scancell Holdings (SCLP)
Director name: Diggle ,Martin
Amount sold: 100,000 @ 24.00p
Value: £24,000.00