Director dealings: Invinity CEO picks up shares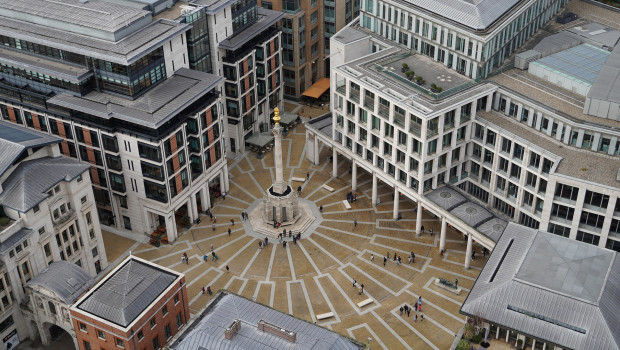 Invinity Energy Systems revealed on Thursday that chief executive Lawrence Zulch had acquired 40,000 ordinary shares in the AIM-listed batteries manufacturer.
Zulch purchased the shares on Wednesday at an average price of 49p each, for a total value of £19,600.
Invinity was formed back in March as a result of a merger between RedT Energy and Avalon.
As of 1640 BST, Invinity shares were down 0.53% at 47.25p.
Top Director Buys
Uls Technology (ULS)
Director name: Scott,Oliver Rupert Andrew
Amount purchased: 126,850 @ 37.26p
Value: £47,269.39

Jpmorgan Euro Small Co. Trust (JESC)
Director name: Gelder,Marc van
Amount purchased: 10,801 @ 290.00p
Value: £31,322.90

Uls Technology (ULS)
Director name: Scott,Oliver Rupert Andrew
Amount purchased: 81,373 @ 37.80p
Value: £30,758.99

Jpmorgan Euro Small Co. Trust (JESC)
Director name: Gelder,Marc van
Amount purchased: 10,088 @ 288.00p
Value: £29,053.44

Invinity Energy Systems (IES)
Director name: Zulch,Lawrence
Amount purchased: 40,000 @ 49.00p
Value: £19,600.00

Taylor Wimpey (TW.)
Director name: Daly,Jennie
Amount purchased: 119 @ 12,770.00p
Value: £15,196.30

Taylor Wimpey (TW.)
Director name: Carney,Chris
Amount purchased: 118 @ 12,770.00p
Value: £15,068.60

Seeing Machines Ltd. (SEE)
Director name: Hill,Kate
Amount purchased: 450,000 @ 3.30p
Value: £14,850.00

Cqs Natural Resources Growth And Income (CYN)
Director name: Prickett,Richard
Amount purchased: 25,000 @ 59.00p
Value: £14,750.00

Segro (SGRO)
Director name: Barnard,Mary
Amount purchased: 1,746 @ 798.49p
Value: £13,941.64

Invinity Energy Systems (IES)
Director name: O'Brien,Neil C
Amount purchased: 30,000 @ 45.00p
Value: £13,500.00

Centaur Media (CAU)
Director name: Mukerji,Swagatam
Amount purchased: 50,000 @ 24.50p
Value: £12,250.00

Real Estate Credit Investments Ltd (RECI)
Director name: Farnon (Susie),Sally-Ann
Amount purchased: 10,000 @ 119.38p
Value: £11,938.00

Uk Mortgages Limited (UKML)
Director name: Page,Paul Le
Amount purchased: 25,000 @ 41.13p
Value: £10,282.50

Seneca Global Income & Growth Trust (SIGT)
Director name: Gilding,Anne
Amount purchased: 8,000 @ 126.00p
Value: £10,080.00

Jpmorgan Euro Small Co. Trust (JESC)
Director name: Gelder,Marc van
Amount purchased: 2,816 @ 272.00p
Value: £7,659.52

Jpmorgan Euro Small Co. Trust (JESC)
Director name: Gelder,Marc van
Amount purchased: 2,542 @ 282.00p
Value: £7,168.44

Jpmorgan Euro Small Co. Trust (JESC)
Director name: Gelder,Marc van
Amount purchased: 2,000 @ 285.00p
Value: £5,700.00

Aeorema Communications (AEO)
Director name: Hale,Michael
Amount purchased: 25,000 @ 22.00p
Value: £5,500.00

Invinity Energy Systems (IES)
Director name: O'Brien,Neil C
Amount purchased: 10,000 @ 48.70p
Value: £4,870.00

Northbridge Industrial Services (NBI)
Director name: Hook,Eric W
Amount purchased: 5,000 @ 89.00p
Value: £4,450.00

Resolute Mining Limited Npv (di) (RSG)
Director name: Welborn ,John Paul
Amount purchased: 300,000 @ $0.01
Value: $1,812.89

Jpmorgan Euro Small Co. Trust (JESC)
Director name: Gelder,Marc van
Amount purchased: 600 @ 291.00p
Value: £1,746.00

Jpmorgan Euro Small Co. Trust (JESC)
Director name: Gelder,Marc van
Amount purchased: 598 @ 277.00p
Value: £1,656.46

Jpmorgan Euro Small Co. Trust (JESC)
Director name: Gelder,Marc van
Amount purchased: 555 @ 289.00p
Value: £1,603.95

F&c Investment Trust (FCIT)
Director name: Arkle,Sarah
Amount purchased: 161 @ 603.45p
Value: £971.55

F&c Investment Trust (FCIT)
Director name: Bone,Roger
Amount purchased: 161 @ 603.45p
Value: £971.55

Resolute Mining Limited Npv (di) (RSG)
Director name: Botha,Marthinus (Martin) John
Amount purchased: 45,455 @ 1.10p
Value: £500.00

F&c Investment Trust (FCIT)
Director name: Hewitt,Jeffrey
Amount purchased: 78 @ 603.45p
Value: £470.69

Nexus Infrastructure (NEXS)
Director name: Hillman,Dawn
Amount purchased: 138 @ 146.00p
Value: £201.48

Nexus Infrastructure (NEXS)
Director name: Martin,Alan
Amount purchased: 138 @ 146.00p
Value: £201.48

Nexus Infrastructure (NEXS)
Director name: Sweeney,Charles
Amount purchased: 137 @ 146.00p
Value: £200.02

Resolute Mining Limited Npv (di) (RSG)
Director name: Shugg,Sabina Jane
Amount purchased: 27,273 @ $0.01
Value: $164.81

Softcat (SCT)
Director name: Watt,Graeme
Amount purchased: 15 @ 998.00p
Value: £149.70

Ultra Electronics Holdings (ULE)
Director name: Pryce,Simon
Amount purchased: 7 @ 2,023.54p
Value: £141.65

Ultra Electronics Holdings (ULE)
Director name: Sclater,Jos
Amount purchased: 7 @ 2,023.54p
Value: £141.65

Unilever (ULVR)
Director name: Pitkethly,Graeme
Amount purchased: 3 @ 4,067.00p
Value: £122.01


Top Director Sells