Director dealings: Investec director makes share sale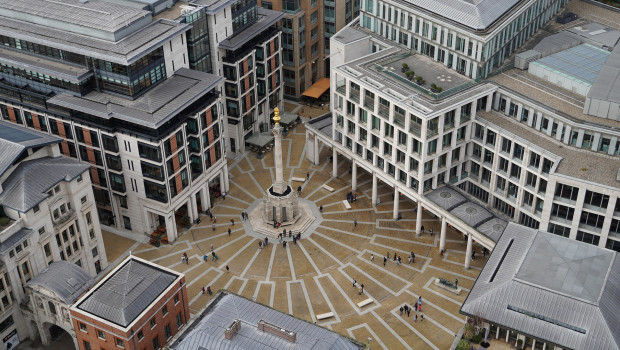 Investec said on Tuesday that executive director Richard Wainwright had disposed of 21,396 ordinary shares in the FTSE 250-listed investment advisory.
Wainwright, the chief executive of Investec Bank Limited since February 2016, sold the shares on Monday at an average price of 5,815.0p each, for a total value of £1.24m.
In late May, Investec increased its dividend by 18% as the financial services group reported a 10% drop in full-year profit caused mainly by the coronavirus pandemic.
Adjusted operating profit for the year to the end of March fell to £377.6m from £419.2m a year earlier as operating income dropped 9.2% to £1.64bn. Adjusted earnings per share fell 14.7% to 28.9p in line with guidance.
As of 1625 BST, Investec shares were down 1.16% at 306.70p.
Top Director Buys
Chaarat Gold Holdings Ltd. (di) (CGH)
Director name: Andersson,Martin
Amount purchased: 1,529,364 @ 25.45p
Value: £389,232.62

Chaarat Gold Holdings Ltd. (di) (CGH)
Director name: Andersson,Martin
Amount purchased: 302,292 @ 26.01p
Value: £78,631.89

Everyman Media Group (EMAN)
Director name: Scrimgeour,Alex
Amount purchased: 45,128 @ 155.00p
Value: £69,948.40

Altus Strategies (ALS)
Director name: Poulton,Steven
Amount purchased: 112,939 @ 61.93p
Value: £69,943.12

Bank Of Cyprus Holdings Public Limited Company (cdi) (BOCH)
Director name: Iordanou,Constantine
Amount purchased: 73,098 @ 88.06p
Value: £64,373.32

Ocean Wilsons Holdings Ltd. (OCN)
Director name: Foulger,Caroline
Amount purchased: 2,000 @ 1,062.50p
Value: £21,250.00

Sse (SSE)
Director name: Strank,Angela
Amount purchased: 1,281 @ 1,550.48p
Value: £19,861.59

Serinus Energy Npv (SENX)
Director name: Causgrove,James
Amount purchased: 400,000 @ 2.55p
Value: £10,200.00

Altus Strategies (ALS)
Director name: Grainger,Matthew
Amount purchased: 10,000 @ 63.52p
Value: £6,352.00

K3 Business Technology Group (KBT)
Director name: Scott,Oliver Rupert Andrew
Amount purchased: 1,500 @ 190.00p
Value: £2,850.00

Cranswick (CWK)
Director name: Bottomley,Mark
Amount purchased: 24 @ 3,603.30p
Value: £864.79

Cranswick (CWK)
Director name: Bottomley,Mark
Amount purchased: 13 @ 3,603.30p
Value: £468.43

Great Portland Estates (GPOR)
Director name: Courtauld,Toby
Amount purchased: 21 @ 714.66p
Value: £150.08

Great Portland Estates (GPOR)
Director name: Sanderson,Nick
Amount purchased: 21 @ 714.66p
Value: £150.08

Natwest Group Plc Ord 100p (NWG)
Director name: Murray,Katie
Amount purchased: 72 @ 207.97p
Value: £149.74

Arrow Global Group (ARW)
Director name: Hotson,Matt
Amount purchased: 49 @ 305.00p
Value: £149.45

Arrow Global Group (ARW)
Director name: Rochford,Lee
Amount purchased: 49 @ 305.00p
Value: £149.45

Mitchells & Butlers (MAB)
Director name: Urban,Phil
Amount purchased: 45 @ 309.48p
Value: £139.27

Mitchells & Butlers (MAB)
Director name: Jones,Timothy (Tim) Charles
Amount purchased: 44 @ 309.48p
Value: £136.17


Top Director Sells
Investec (INVP)
Director name: Wainwright,Richard John
Amount sold: 21,396 @ 5,815.00p
Value: £1,244,177.43

Jadestone Energy (JSE)
Director name: Lambert,Robert
Amount sold: 400,000 @ 71.00p
Value: £283,999.99

St. Modwen Properties (SMP)
Director name: Hudson ,Robert
Amount sold: 19,388 @ 549.00p
Value: £106,440.12

Aj Bell (AJB)
Director name: Turner,Simon
Amount sold: 3,250 @ 427.97p
Value: £13,909.00