Director dealings: Invesco Perpetual director lowers stake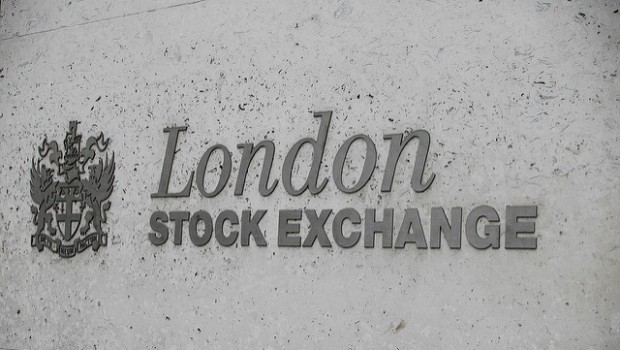 Mike Lombardi, a non-director of Invesco Perpetual Enhanced Income, disposed of 184,340 shares in the Jersey-based firm on Wednesday.
Lombardi, who was appointed to Invesco's board back in 2012, sold the shares at an average price of 74.75p, for a total of £137,794.15.
Back in April, Invesco Perpetual Enhanced received a letter from Invesco Fund Managers stating that it intends to step down as the company's investment manager after "detailed and extended efforts" to reach satisfactory ongoing contractual arrangements.
Discussions between IPE and Invesco Fund Managers did eventually lead to the firm reappointing Invesco as its manager on a revised management fee but shortly thereafter, chairman Donald Adamson stood down with immediate effect.
Since Donaldson's departure, the board has been led by Peter Yates, the chairman of its audit committee.
As of 1520 BST, IPE shares had dipped 0.80% to 74.70p.
Top Director Buys
Falanx Group Ltd (FLX)
Director name: Read,Mike
Amount purchased: 115,000 @ 4.35p
Value: £5,002.50

Falanx Group Ltd (FLX)
Director name: Read,Mike
Amount purchased: 120,000 @ 4.15p
Value: £4,980.00

Falanx Group Ltd (FLX)
Director name: Selby,Ian
Amount purchased: 60,000 @ 4.34p
Value: £2,601.00

Meggitt (MGGT)
Director name: Wood,Tony
Amount purchased: 272 @ 551.36p
Value: £1,499.70

Meggitt (MGGT)
Director name: Webb,Doug
Amount purchased: 272 @ 551.36p
Value: £1,499.70

Meggitt (MGGT)
Director name: Green,Philip Ernest
Amount purchased: 272 @ 551.36p
Value: £1,499.70

Aviva (AV.)
Director name: Briggs,Andrew
Amount purchased: 30 @ 501.72p
Value: £150.52

Firstgroup (FGP)
Director name: Groombridge,Jimmy
Amount purchased: 162 @ 92.61p
Value: £150.03

Emis Group (EMIS)
Director name: Southby,Peter
Amount purchased: 16 @ 935.00p
Value: £149.60

Zotefoams (ZTF)
Director name: Stirling,David
Amount purchased: 28 @ 529.50p
Value: £148.26

Zotefoams (ZTF)
Director name: McGrath ,Gary
Amount purchased: 28 @ 529.50p
Value: £148.26

Imi (IMI)
Director name: Shook ,Daniel
Amount purchased: 11 @ 1,140.00p
Value: £125.40

Imi (IMI)
Director name: Selway,Mark W
Amount purchased: 11 @ 1,140.00p
Value: £125.40

Imi (IMI)
Director name: Twite,Roy
Amount purchased: 11 @ 1,140.00p
Value: £125.40


Top Director Sells
Invesco Perpetual Enhanced Income Limited (IPE)
Director name: Lombardi,Mike
Amount sold: 184,340 @ 74.75p
Value: £137,794.15