Director dealings: Intercede director ups stake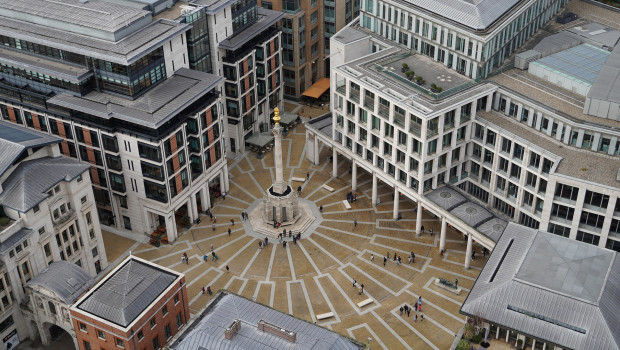 Intercede Group revealed on Monday that non-executive director Jacques Tredoux had acquired 1.66m ordinary shares in the AIM-listed digital identity and credential management solutions provider.
Tredoux, who was appointed a non-executive director of Intercede back in 2006, purchased the shares off the market on 27 September, at an average price of 30.0p each, for a total transaction value of £500,664.02
Following the purchase, Tredoux and people closely associated with him were beneficially interested in a total of 14.98m ordinary shares in the group, representing approximately 29.7% of the company's issued share capital.
Intercede beat analysts' expectations back in June, reporting a narrower annual loss following a jump in revenues and a reduction in costs, leaving the business confident of its outlook and in a "much better position" than at the end of the year before.
As of 1620 BST, Intercede shares had shot up 11.84% to 34p.
Top Director Buys
Intercede Group (IGP)
Director name: Tredoux,Jacques
Amount purchased: 1,668,880 @ 30.00p
Value: £500,664.02

Aviva (AV.)
Director name: Culmer,George
Amount purchased: 31,276 @ 397.64p
Value: £124,364.32

Keller Group (KLR)
Director name: Hill,Peter John
Amount purchased: 18,000 @ 569.00p
Value: £102,420.00

Hansa Investment Company Limited 'a' Non Vtg (di) (HANA)
Director name: Salomon,William
Amount purchased: 42,000 @ 185.98p
Value: £78,113.28

Ades International Holding (di) (ADES)
Director name: Farouk ,Mohamed
Amount purchased: 6,000 @ $12.94
Value: $77,640.00

Transgloble Energy Corporation Npv (di) (TGL)
Director name: Neely,Randall Clifford
Amount purchased: 24,700 @ 135.90p
Value: £33,567.30

Ades International Holding (di) (ADES)
Director name: Farouk ,Mohamed
Amount purchased: 2,000 @ $12.71
Value: $25,420.00

Ades International Holding (di) (ADES)
Director name: Farouk ,Mohamed
Amount purchased: 2,000 @ $12.63
Value: $25,260.00

Ades International Holding (di) (ADES)
Director name: Farouk ,Mohamed
Amount purchased: 1,000 @ $13.20
Value: $13,200.00

Tavistock Investments (TAVI)
Director name: Raven,Brian
Amount purchased: 500,000 @ 2.46p
Value: £12,300.00

Flowtech Fluidpower (FLO)
Director name: Cash,Russell
Amount purchased: 9,657 @ 107.00p
Value: £10,332.99

Flowtech Fluidpower (FLO)
Director name: Cash,Russell
Amount purchased: 8,995 @ 104.50p
Value: £9,399.77

Aviva (AV.)
Director name: Garcia,Belen Romana
Amount purchased: 1,478 @ 399.68p
Value: £5,907.30

Flowtech Fluidpower (FLO)
Director name: Cash,Russell
Amount purchased: 4,918 @ 107.50p
Value: £5,286.85

Flowtech Fluidpower (FLO)
Director name: Cash,Russell
Amount purchased: 5,000 @ 105.00p
Value: £5,250.00

Rockhopper Exploration (RKH)
Director name: Moody,Samuel John
Amount purchased: 765 @ 19.62p
Value: £150.09

Rockhopper Exploration (RKH)
Director name: MacDonald,Stewart
Amount purchased: 764 @ 19.62p
Value: £149.90


Top Director Sells
Redcentric (RCN)
Director name: Brotherton,Peter
Amount sold: 76,905 @ 85.00p
Value: £65,369.25

Bigdish Npv (DISH)
Director name: Morley-Kirk,Jonathan Charles Rowell
Amount sold: 496,595 @ 3.50p
Value: £17,380.83