Director dealings: IntegraFin shares knocked off highs by founder's sale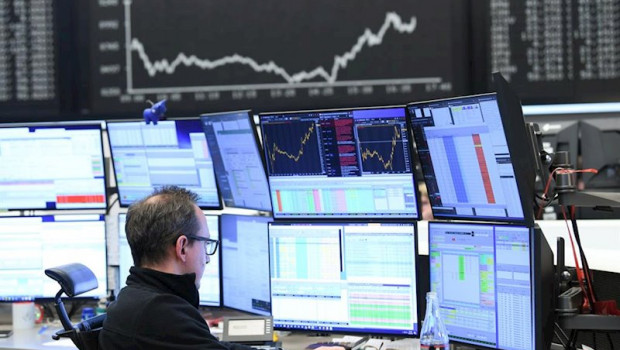 IntegraFin shares slumped on Tuesday after news broke that founder Michael Howard had sold a 1.1% stake in the Transact owner the day before.
Through its Transact platform, the firm offered advisory professionals a comprehensive financial planning infrastructure for investing client assets and tax planning.
The sale was mainly driven by Howard's desire to further fund a charitable foundation, the company said.
Nonetheless, it was also "residually" for diversification purposes.
The shares were in any case knocked off their record highs, ending the session 5.25% lower at 559.0p.
Top Director Buys
Innovaderma (IDP)
Director name: Ward,Mark Michael
Amount purchased: 657,154 @ 37.00p
Value: £243,146.98

Uls Technology (ULS)
Director name: Scott,Oliver Rupert Andrew
Amount purchased: 18,866 @ 78.39p
Value: £14,789.21

Uls Technology (ULS)
Director name: Scott,Oliver Rupert Andrew
Amount purchased: 12,000 @ 78.55p
Value: £9,426.00

Grainger (GRI)
Director name: Gordon,Helen
Amount purchased: 88 @ 334.10p
Value: £294.01

Assura (AGR)
Director name: Cottam,Jayne
Amount purchased: 195 @ 77.90p
Value: £151.90

Assura (AGR)
Director name: Murphy,Jonathan
Amount purchased: 195 @ 77.90p
Value: £151.90

Marshalls (MSLH)
Director name: Coffey,Martyn
Amount purchased: 18 @ 840.50p
Value: £151.29

Rathbone Brothers (RAT)
Director name: Stockton,Paul
Amount purchased: 7 @ 2,055.00p
Value: £143.85

Judges Scientific (JDG)
Director name: Lavelle,Mark
Amount purchased: 2 @ 7,190.00p
Value: £143.80

Judges Scientific (JDG)
Director name: Ormsby,Bradley Leonard
Amount purchased: 2 @ 7,190.00p
Value: £143.80

Judges Scientific (JDG)
Director name: Cicurel,David
Amount purchased: 2 @ 7,190.00p
Value: £143.80


Top Director Sells
Integrafin Holding (IHP)
Director name: Howard,Michael
Amount sold: 3,538,247 @ 563.00p
Value: £19,920,331.01

Belvoir Group (BLV)
Director name: Gonsalves,Dorian
Amount sold: 482,000 @ 250.00p
Value: £1,205,000.00

Diageo (DGE)
Director name: Menezes,Ivan
Amount sold: 25,320 @ $48.86
Value: $1,020,149.43

Belvoir Group (BLV)
Director name: George,Louise
Amount sold: 93,388 @ 250.00p
Value: £233,470.00

Diageo (DGE)
Director name: Chandrashekar,Lavanya
Amount sold: 3,496 @ $48.86
Value: $140,854.76

Diageo (DGE)
Director name: Chandrashekar,Lavanya
Amount sold: 1,512 @ $48.86
Value: $60,918.88

Marechale Capital (MAC)
Director name: Booth-Clibborn,Patrick
Amount sold: 2,000,000 @ 2.60p
Value: £52,000.00

Diageo (DGE)
Director name: Chandrashekar,Lavanya
Amount sold: 1,048 @ $48.86
Value: $42,224.19

Marechale Capital (MAC)
Director name: Booth-Clibborn,Patrick
Amount sold: 1,000,000 @ 3.05p
Value: £30,500.00

Newriver Reit (NRR)
Director name: Hobman,Will
Amount sold: 4,741 @ n/a
Value: n/a