Director dealings: Inspecs CEO raises stake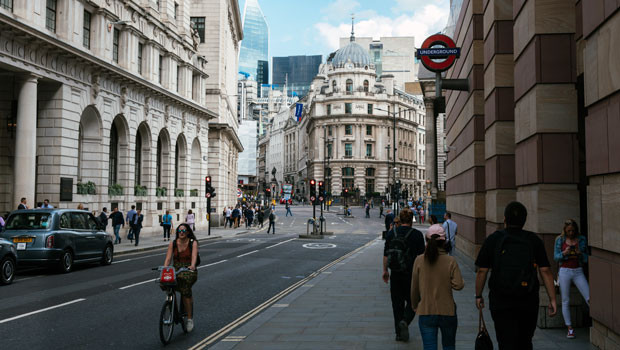 Inspecs Group revealed on Monday that chief executive officer Robin Totterman had acquired 40,485 ordinary shares in the AIM-listed eyewear designer and manufacturer.
Totterman, who founded the group in 1988, purchased the shares on Friday at an average price of 247.0p each, for a total value of £99,997.95.
Back in April, Inspecs Group reported a "strong" trading performance for the first quarter, with revenues growing by $7.9m year-on-year to $75.1m.
As of 1515 BST, Inspecs shares were up 1.61% at 252.0p.
Top Director Buys
Pearson (PSON)
Director name: Kordestani,Omid
Amount purchased: 13,517 @ $9.09
Value: $101,318.98

Inspects Group (SPEC)
Director name: Totterman,Robin
Amount purchased: 40,485 @ 247.00p
Value: £99,997.95

Pearson (PSON)
Director name: Score,Tim
Amount purchased: 2,683 @ 744.00p
Value: £19,961.52

Tavistock Investments (TAVI)
Director name: Raven,Brian
Amount purchased: 140,000 @ 9.11p
Value: £12,754.00

Spirax-sarco Engineering (SPX)
Director name: Archon,Angela
Amount purchased: 105 @ 9,780.00p
Value: £10,269.00

Pearson (PSON)
Director name: Coutu,Sherry
Amount purchased: 1,067 @ 744.00p
Value: £7,938.48

Pearson (PSON)
Director name: Lorimer ,Linda
Amount purchased: 579 @ $9.09
Value: $4,339.99

Pearson (PSON)
Director name: Wallen,Lincoln
Amount purchased: 530 @ 744.00p
Value: £3,943.20

Pearson (PSON)
Director name: Thomas,Annette
Amount purchased: 477 @ 744.00p
Value: £3,548.88

Pearson (PSON)
Director name: Lee,Esther
Amount purchased: 458 @ $9.09
Value: $3,433.02

Pearson (PSON)
Director name: Pitkethly,Graeme
Amount purchased: 276 @ 744.00p
Value: £2,053.44

M Winkworth (WINK)
Director name: Agace,Simon
Amount purchased: 900 @ 162.00p
Value: £1,458.00

M Winkworth (WINK)
Director name: Agace,Simon
Amount purchased: 900 @ 162.00p
Value: £1,458.00


Top Director Sells
Cranswick (CWK)
Director name: Couch,Adam
Amount sold: 23,325 @ 3,081.80p
Value: £718,829.87

Cranswick (CWK)
Director name: Brisby ,Jim
Amount sold: 15,421 @ 3,081.80p
Value: £475,244.39

Cranswick (CWK)
Director name: Bottomley,Mark
Amount sold: 15,421 @ 3,081.80p
Value: £475,244.39

Gem Diamonds Ltd. (di) (GEMD)
Director name: Elphick,Clifford Thomas
Amount sold: 41,343 @ 43.00p
Value: £17,777.49