Director dealings: Insig AI interim chairman raises stake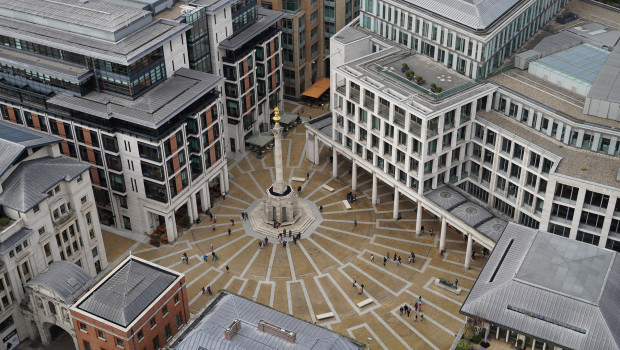 Insig AI revealed on Friday that interim chairman Richard Bernstein had acquired 50,000 ordinary shares in the AIM-listed software and cloud computing services firm.
Bernstein, who took over as chairman on an interim basis following the departure of Matthew Farnum-Schneider in August, purchased the shares on Thursday at an average price of 49.25p each, for a total value of £24,625.
Following the purchase, Bernstein holds 12.48m ordinary Insig AI shares, representing approximately 12.7% of the group's current issued share capital.
As of 1640 GMT, Insig AI shares were up 9.29% at 54.10p.
Top Director Buys
London Stock Exchange Group (LSEG)
Director name: Schwimmer,David
Amount purchased: 5,000 @ 6,680.00p
Value: £334,000.02

Audioboom Group (BOOM)
Director name: Tobin,Michael
Amount purchased: 2,500 @ 1,000.00p
Value: £25,000.00

Insig Ai (INSG)
Director name: Bernstein,Richard
Amount purchased: 50,000 @ 49.25p
Value: £24,625.00

Intermediate Capital Group (ICP)
Director name: Leith,Rosemary
Amount purchased: 830 @ 2,315.00p
Value: £19,214.50

Afc Energy (AFC)
Director name: Bullard,Gary
Amount purchased: 25,000 @ 58.38p
Value: £14,595.00

Loopup Group (LOOP)
Director name: Flavell,Steve
Amount purchased: 65,296 @ 22.01p
Value: £14,374.91

Audioboom Group (BOOM)
Director name: Tobin,Michael
Amount purchased: 1,300 @ 1,025.00p
Value: £13,325.00

Loopup Group (LOOP)
Director name: Hughes,Michael
Amount purchased: 58,028 @ 22.01p
Value: £12,774.86

Insig Ai (INSG)
Director name: Pearson,Warren Paul
Amount purchased: 19,951 @ 49.87p
Value: £9,949.56

Conduit Holdings Limited Com Shs (di) (CRE)
Director name: Sandor,Richard L
Amount purchased: 2,000 @ 432.00p
Value: £8,640.00

Rotala (ROL)
Director name: Dunn,Simon Lee
Amount purchased: 12,500 @ 30.00p
Value: £3,750.00

Johnson Matthey (JMAT)
Director name: MacLeod,Robert
Amount purchased: 18 @ 2,294.58p
Value: £413.02


Top Director Sells
Jet2 (JET2)
Director name: Meeson,Philip Hugh
Amount sold: 1,550,000 @ 1,113.89p
Value: £17,265,294.69

Jet2 (JET2)
Director name: Meeson,Philip Hugh
Amount sold: 500,000 @ 1,050.00p
Value: £5,250,000.00

Jet2 (JET2)
Director name: Meeson,Philip Hugh
Amount sold: 450,000 @ 1,050.00p
Value: £4,725,000.00

Wizz Air Holdings (WIZZ)
Director name: Varadi,Jozsef
Amount sold: 35,000 @ 4,751.00p
Value: £1,662,849.94

Wizz Air Holdings (WIZZ)
Director name: Varadi,Jozsef
Amount sold: 10,000 @ 4,561.00p
Value: £456,100.01

Vaalco Energy, Inc (di) (EGY)
Director name: Radoff,Bradley
Amount sold: 100,000 @ $3.77
Value: $310,851.82

Vaalco Energy, Inc (di) (EGY)
Director name: Radoff,Bradley
Amount sold: 60,563 @ $3.79
Value: $189,177.46

Loopup Group (LOOP)
Director name: Flavell,Steve
Amount sold: 30,921 @ 21.70p
Value: £6,708.93

Loopup Group (LOOP)
Director name: Hughes,Michael
Amount sold: 17,744 @ 21.70p
Value: £3,849.92