Director dealings: Insig AI chair invests, Ultra Electronics CEO covers tax bill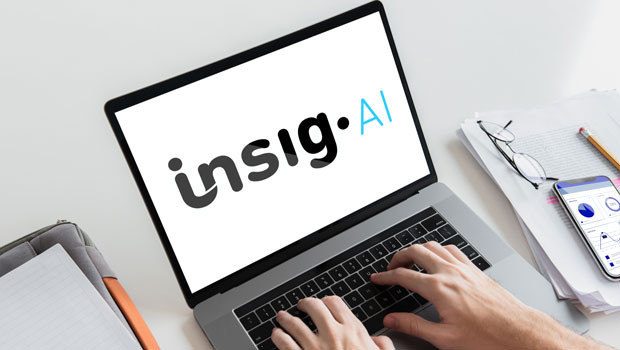 Insig AI was at the top of the list of buys on Tuesday, after its chairman spent almost £80k on its shares.
The AIM-traded firm said interim non-executive chair Richard Bernstein bought 275,000 shares at a price of 28.15p each, spending a total of £77,412.50.
Following the purchase, the company said Bernstein's shareholding stood at 13,167,500 shares, representing 12.46% of its current issued capital.
On the selling side of the ledger was Ultra Electronics, after its chief executive officer sold more than £1m of shares to cover the tax bill resulting from the vesting of awards.
The FTSE 250 company said Simon Pryce vested nil-cost awards over 67,452 shares, and then sold 32,616 of them at a price of 3,162.88p each.
That netted him a total of £1,031,597.77 to cover his taxes and fees.
Following the trade, Ultra Electronics said Pryce now held a total of 97,003 of its shares, representing 0.136% of its issued capital.
Top Director Buys
Insig Ai (INSG)
Director name: Bernstein,Richard
Amount purchased: 275,000 @ 28.15p
Value: £77,412.50

Tatton Asset Management (TAM)
Director name: Edwards,Paul
Amount purchased: 16,404 @ 430.00p
Value: £70,537.20

Tatton Asset Management (TAM)
Director name: Hogarth,Paul
Amount purchased: 16,404 @ 430.00p
Value: £70,537.20

Quarto Group Inc. (QRT)
Director name: Lau,Chuk Kin
Amount purchased: 35,000 @ 176.00p
Value: £61,600.00

Glaxosmithkline (GSK)
Director name: Barron ,Hal
Amount purchased: 2,295 @ $22.43
Value: $42,457.59

Safestyle Uk (SFE)
Director name: Neale,Robert
Amount purchased: 100,000 @ 41.00p
Value: £41,000.00

Essensys (ESYS)
Director name: Furness,Mark
Amount purchased: 20,934 @ 94.50p
Value: £19,782.63

Quarto Group Inc. (QRT)
Director name: Lau,Chuk Kin
Amount purchased: 10,000 @ 176.00p
Value: £17,600.00

Bmo Private Equity Trust (BPET)
Director name: Gray,Richard
Amount purchased: 750 @ 457.40p
Value: £3,430.50

Walker Crips Group (WCW)
Director name: Lam,Sean Kin Wai
Amount purchased: 8,382 @ 32.05p
Value: £2,686.43

Integrafin Holding (IHP)
Director name: Scott,Alexander
Amount purchased: 37 @ 402.20p
Value: £148.81

Integrafin Holding (IHP)
Director name: Gunby,Jonathan
Amount purchased: 37 @ 402.20p
Value: £148.81

Spirent Communications (SPT)
Director name: Bell,Paula
Amount purchased: 56 @ 223.40p
Value: £125.10

Bioventix (BVXP)
Director name: Hiscock,Bruce
Amount purchased: 3 @ 3,500.00p
Value: £105.00


Top Director Sells
Ultra Electronics Holdings (ULE)
Director name: Pryce,Simon
Amount sold: 32,616 @ 3,162.86p
Value: £1,031,597.77

Sabre Insurance Group (SBRE)
Director name: Carter,Geoffrey Richard
Amount sold: 58,893 @ 216.07p
Value: £127,251.29

Sabre Insurance Group (SBRE)
Director name: Westwood,Adam Richard
Amount sold: 34,321 @ 216.07p
Value: £74,158.07