Director dealings: Indivior execs snap up shares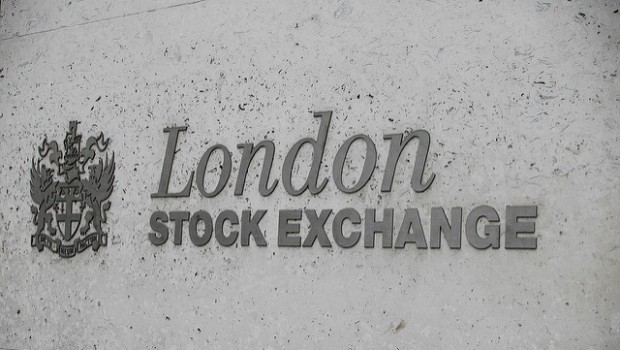 Indivior chief executive officer Sean Thaxter bought 100,000 shares at 44.64p each on Tuesday, leaving him with an interest of just over 1.6m shares.
In addition to Thaxter's £44,640 purchase, two days before non-executive director Daniel Phelan bought 10,000 ADRs, representing 50,000 shares at an average price of $2.78 each, leaving him with an interest in 60,318 Shares, the company said in a statement.
Tatjana May, another non-executive director, followed with another 22,309 shares at 44.58p each the next day, leaving her with 22,309 shares.
Indivior shares got a boost on the back of the news that the drug developer's directors had been buying up its stock.
The company, which makes opioid addiction treatment Suboxone, has been under intense pressure after it was hit with US fraud charges over a marketing scheme used to boost prescriptions of its opioid addiction drugs.
At 1620 BST, Indivior shares were up 14.91% at 52p.
Top Director Buys
Jardine Matheson Holdings Ltd (Singapore Reg) (JAR)
Director name: Mr E P K Weatherall
Amount purchased: 42,885 @ $63.24
Value: $2,711,927
Victrex plc (VCT)
Director name: Mr Jakob Sigurdsson
Amount purchased: 3,000 @ 2,091.76p
Value: £62,753
Indivior (INDV)
Director name: Mr Shaun Thaxter
Amount purchased: 100,000 @ 44.64p
Value: £44,640
Indivior (INDV)
Director name: Mr Daniel J. Phelan
Amount purchased: 50,000 @ 42.89p
Value: £21,445
Top Director Sells
International Consolidated Airlines Group SA (CDI) (IAG)
Director name: Mr William Matthew Walsh
Amount sold: 350,000 @ 503.50p
Value: £1,762,250
International Consolidated Airlines Group SA (CDI) (IAG)
Director name: Mr William Matthew Walsh
Amount sold: 300,000 @ 504.00p
Value: £1,512,000
International Consolidated Airlines Group SA (CDI) (IAG)
Director name: Mr William Matthew Walsh
Amount sold: 300,000 @ 504.00p
Value: £1,512,000
James Halstead (JHD)
Director name: Mr Mark Halstead
Amount sold: 120,000 @ 508.00p
Value: £609,600
International Consolidated Airlines Group SA (CDI) (IAG)
Director name: Mr William Matthew Walsh
Amount sold: 50,000 @ 505.80p
Value: £252,900
Arcontech Group (ARC)
Director name: Mr Richard Last
Amount sold: 100,000 @ 160.12p
Value: £160,120
Arcontech Group (ARC)
Director name: Mr Richard Last
Amount sold: 25,000 @ 161.75p
Value: £40,438
Arcontech Group (ARC)
Director name: Mr Richard Last
Amount sold: 25,000 @ 157.00p
Value: £39,250