Director dealings: Inchcape director makes share purchase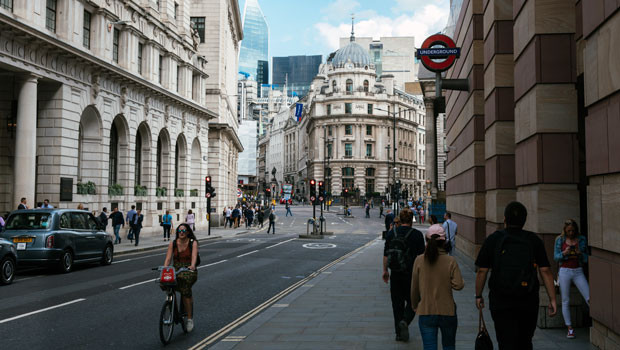 Inchcape revealed on Monday that non-executive director Byron Grote had acquired 15,000 ordinary shares in the London-listed automotive retailer.
Grote, who joined Inchcape in October 2022, purchased the shares on Friday at an average price of 724.0p each, for a total value of £108,600.
As of 1615 GMT, Inchcape shares were down 0.68% at 725.0p.
Reporting by Iain Gilbert at Sharecast.com
Top Director Buys
Inchcape (INCH)
Director name: Grote,Byron Elmer
Amount purchased: 15,000 @ 724.00p
Value: £108,600.00

Sage Group (SGE)
Director name: Jones,Maggie Chan
Amount purchased: 10,000 @ 749.48p
Value: £74,948.00

Mothercare (MTC)
Director name: Vesconte,Daniel Le
Amount purchased: 568,582 @ 8.77p
Value: £49,874.31

Great Portland Estates (GPE)
Director name: Nicholson,Dan
Amount purchased: 6,314 @ 472.60p
Value: £29,839.98

Mpac Group (MPAC)
Director name: Holland,Adam
Amount purchased: 7,807 @ 256.00p
Value: £19,985.92

Audioboom Group (BOOM)
Director name: Tobin,Michael
Amount purchased: 2,222 @ 440.00p
Value: £9,776.80

Seeing Machines Ltd. Npv (di) (SEE)
Director name: McGlone,Paul
Amount purchased: 100,000 @ 5.66p
Value: £5,660.00

Agronomics Limited (ANIC)
Director name: Mellon,James (Jim)
Amount purchased: 50,000 @ 10.00p
Value: £5,000.00

Seeing Machines Ltd. Npv (di) (SEE)
Director name: Ive,Martin
Amount purchased: 40,000 @ 5.68p
Value: £2,272.00

Seeing Machines Ltd. Npv (di) (SEE)
Director name: Ive,Martin
Amount purchased: 40,000 @ 5.60p
Value: £2,240.00

Centrica (CNA)
Director name: Rudd ,Amber
Amount purchased: 1,951 @ 104.35p
Value: £2,035.87

Pennon Group (PNN)
Director name: Boote,Paul
Amount purchased: 17 @ 876.75p
Value: £149.05

Pennon Group (PNN)
Director name: Davy ,Susan
Amount purchased: 17 @ 876.75p
Value: £149.05

Spirent Communications (SPT)
Director name: Bell,Paula
Amount purchased: 72 @ 174.70p
Value: £125.78


Top Director Sells
Imi (IMI)
Director name: Twite,Roy
Amount sold: 74,795 @ 1,492.50p
Value: £1,116,315.39

Imi (IMI)
Director name: Shook ,Daniel
Amount sold: 28,530 @ 1,492.50p
Value: £425,810.26

Imi (IMI)
Director name: Twite,Roy
Amount sold: 10,073 @ 1,492.50p
Value: £150,339.53

Imi (IMI)
Director name: Shook ,Daniel
Amount sold: 3,856 @ 1,492.50p
Value: £57,550.80