Director dealings: Inchcape CFO makes share purchase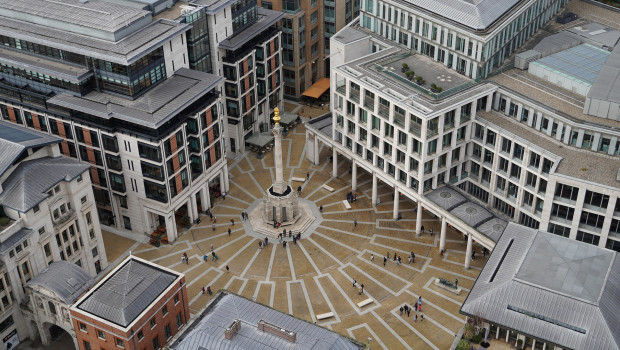 Inchcape revealed on Wednesday that newly minted chief financial officer Gijsbert de Zoeten had acquired 17,500 ordinary shares in the FTSE 250-listed automotive distributor.
De Zoeten, who joined the group from LeasePlan in late August, purchased the shares the day before at an average price of 578.85p each, for a total value of £101,298.33.
Back in July, Inchcape turned in a drop in interim profits as higher expenses more than offset a slight rise in revenues.
Inchcape reported a 3.0% fall in pre-tax profit to £153.7m for the six months to June 30, as its cost of sales rose 3.0% to £4.1bn and net operating expenses increased by 5.0% to £464m.
These higher costs more than offset a 2.0% increase in revenue to £4.7bn
As of 1630 BST, Inchcape shares had advanced 2.40% to 598.50p.
Top Director Buys
International Personal Finance (IPF)
Director name: Ryan,Gerard
Amount purchased: 150,000 @ 98.10p
Value: £147,150.00

Inchcape (INCH)
Director name: Zoeten,Gijsbert de
Amount purchased: 17,500 @ 578.85p
Value: £101,298.33

International Personal Finance (IPF)
Director name: Ryan,Gerard
Amount purchased: 100,000 @ 99.80p
Value: £99,800.00

Dalata Hotel Group (DAL)
Director name: Hennessy,John
Amount purchased: 20,000 @ 4.45
Value: 82,759.98

Dalata Hotel Group (DAL)
Director name: McNally,Stephen
Amount purchased: 10,000 @ 466.00p
Value: £46,600.00

Glenveagh Properties (GLV)
Director name: McCann,Pat
Amount purchased: 70,000 @ 0.64
Value: 44,520.00

Shoe Zone (SHOE)
Director name: Sharman ,Jeremy
Amount purchased: 32,000 @ 128.50p
Value: £41,120.00

Safestore Holdings (SAFE)
Director name: Jones,AndyÂ
Amount purchased: 18,475 @ 164.00p
Value: £30,299.00

Safestore Holdings (SAFE)
Director name: Vecchioli,Frederic
Amount purchased: 18,475 @ 164.00p
Value: £30,299.00

Dalata Hotel Group (DAL)
Director name: Crowley,Dermot
Amount purchased: 5,000 @ 4.44
Value: 20,642.57

Travis Perkins (TPK)
Director name: Chambers,Stuart J
Amount purchased: 282 @ 1,244.14p
Value: £3,508.48

Travis Perkins (TPK)
Director name: Anderson,Ruth
Amount purchased: 75 @ 1,244.14p
Value: £933.11

Travis Perkins (TPK)
Director name: McConville,Coline
Amount purchased: 72 @ 1,244.14p
Value: £895.78

Travis Perkins (TPK)
Director name: Rogers ,Christopher
Amount purchased: 70 @ 1,244.14p
Value: £870.90

Travis Perkins (TPK)
Director name: Redfern,Pete
Amount purchased: 65 @ 1,244.14p
Value: £808.69

Travis Perkins (TPK)
Director name: Rogers,John
Amount purchased: 46 @ 1,244.14p
Value: £572.31


Top Director Sells
Shoe Zone (SHOE)
Director name: Sharman ,Jeremy
Amount sold: 32,000 @ 128.50p
Value: £41,120.00