Director dealings: Imperial Brands director makes share purchase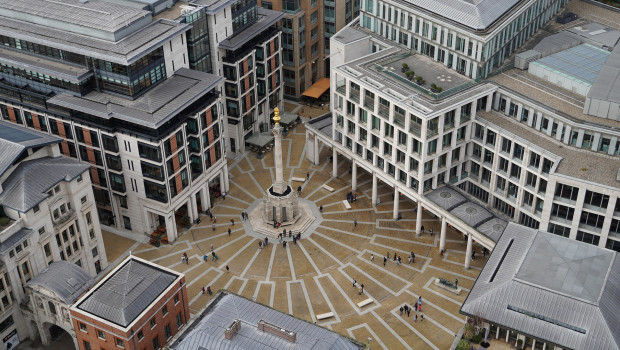 Imperial Brands revealed on Wednesday that non-executive director Bob Kunze-Concewitz had acquired 15,000 ordinary shares in the FTSE 100-listed cigarette manufacturer.
Kunze-Concewitz, who joined Imperial's board at the start of November, purchased the shares at an average price of 1,517.49p each, for a total value of £227,623.34.
On Tuesday, Imperial Brands reported a rise in annual sales, driven by a demand for tobacco which offset a drop in its e-cigarette business, and forecast profit growth in 2021.
The maker of Gauloises and JPS said full-year adjusted group revenue rose 0.8% to £8bn. On a reported basis, revenue rose 3.1% to £32.56bn.
As of 1640 GMT, Imperial shares were up 2.66% at 1,545.50p.
Top Director Buys
Imperial Brands (IMB)
Director name: Concewitz,Bob Kunze
Amount purchased: 15,000 @ 1,517.49p
Value: £227,623.34

Ncondezi Energy Limited (di) (NCCL)
Director name: Fletcher,Scott
Amount purchased: 1,615,000 @ 5.56p
Value: £89,794.00

Easyjet (EZJ)
Director name: Robbie,David
Amount purchased: 10,000 @ 756.03p
Value: £75,603.00

Domino's Pizza Group (DOM)
Director name: Barsegiyan,Natalia
Amount purchased: 20,000 @ 329.00p
Value: £65,800.00

Tiziana Life Sciences (TILS)
Director name: Cerrone,Gabriele
Amount purchased: 45,000 @ 84.00p
Value: £37,800.00

Finncap Group (FCAP)
Director name: Snow,Richard Charles
Amount purchased: 95,364 @ 22.65p
Value: £21,599.95

Synectics (SNX)
Director name: Butler,Michael
Amount purchased: 10,000 @ 102.00p
Value: £10,200.00

Coca-cola Hbc Ag (cdi) (CCH)
Director name: Bogdanovic,Zoran
Amount purchased: 178 @ 2,279.78p
Value: £4,060.76

British Land Company (BLND)
Director name: Grigg,Chris
Amount purchased: 31 @ 484.86p
Value: £150.31

British Land Company (BLND)
Director name: Carter,Simon
Amount purchased: 31 @ 484.86p
Value: £150.31

Funding Circle Holdings (FCH)
Director name: White,Oliver
Amount purchased: 166 @ 90.00p
Value: £149.40

Funding Circle Holdings (FCH)
Director name: Desai,Samir
Amount purchased: 166 @ 90.00p
Value: £149.40

Balfour Beatty (BBY)
Director name: Quinn,Leo
Amount purchased: 58 @ 257.00p
Value: £149.06

Otaq (OTAQ)
Director name: Enright,Matt
Amount purchased: 285 @ 35.00p
Value: £99.75


Top Director Sells
Dechra Pharmaceuticals (DPH)
Director name: Page,Ian
Amount sold: 300,000 @ 3,450.20p
Value: £10,350,599.67

Luceco (LUCE)
Director name: Brand,Giles
Amount sold: 4,000,000 @ 250.00p
Value: £10,000,000.00

888 Holdings (888)
Director name: Pazner,Itai
Amount sold: 300,000 @ 260.00p
Value: £779,999.97