Director dealings: IG board member spends £0.7m, Goldplat non-exec makes another sale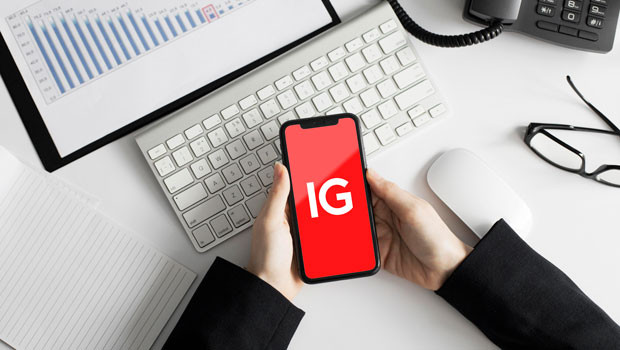 Trading platform operator IG Group was at the top of the list of director buys on Friday, after one of its board members spent over £0.7m on shares.
The FTSE 250 company said senior independent non-executive director Jonathan Moulds bought 100,000 shares on Thursday.
Moulds paid 702.65p for each share, spending a total of £702,650.02 on the transaction.
On the selling side of things was Goldplat again, after a non-executive director sold another tranche of shares.
The AIM-traded firm said Gerard Kisbey-Green sold 360,000 shares on Thursday for 7.7p apiece, valuing the sale at £27,720.
It said Kisbey-Green had sold half of his holding over the last 14 days, adding that he had "no current intention" to sell any more shares.
The director's shareholding following the transactions totalled 1,333,334 shares, representing 0.79% of Goldplat's voting rights.
Top Director Buys
Ig Group Holdings (IGG)
Director name: Moulds,Jonathan
Amount purchased: 100,000 @ 702.65p
Value: £702,650.02

Okyo Pharma Limited Npv (OKYO)
Director name: Cerrone,Gabriele
Amount purchased: 5,800,000 @ 6.25p
Value: £362,500.00

Darktrace (DARK)
Director name: Hurst,Gordon M
Amount purchased: 55,000 @ 369.00p
Value: £202,950.00

Vodafone Group (VOD)
Director name: Valle,Margherita D.
Amount purchased: 108,702 @ 118.76p
Value: £129,094.50

Marston's (MARS)
Director name: Rucker,William
Amount purchased: 200,000 @ 57.07p
Value: £114,140.00

Shoe Zone (SHOE)
Director name: Boot ,Terry
Amount purchased: 25,000 @ 151.50p
Value: £37,875.00

Round Hill Music Royalty Fund Limited Npv (RHM)
Director name: Keeling,Francis
Amount purchased: 30,000 @ $1.07
Value: $32,100.00

Benchmark Holdings (BMK)
Director name: Myhre,Yngve
Amount purchased: 66,932 @ 44.50p
Value: £29,784.74

Artemis Resources Limited Npv (di) (ARV)
Director name: Clayton,Alastair
Amount purchased: 1,250,000 @ 2.10p
Value: £26,250.00

Audioboom Group (BOOM)
Director name: Tobin,Michael
Amount purchased: 1,351 @ 1,460.00p
Value: £19,724.60

Henderson Opportunities Trust (HOT)
Director name: Morgan,Harry
Amount purchased: 700 @ 1,179.50p
Value: £8,256.50

Strip Tinning Holdings (STG)
Director name: Van,Adam Le
Amount purchased: 5,000 @ 110.00p
Value: £5,500.00

Artemis Resources Limited Npv (di) (ARV)
Director name: Clayton,Alastair
Amount purchased: 250,000 @ 2.08p
Value: £5,200.00

Benchmark Holdings (BMK)
Director name: Myhre,Yngve
Amount purchased: 9,469 @ 44.50p
Value: £4,213.70

Howden Joinery Group (HWDN)
Director name: Hayes,Paul
Amount purchased: 286 @ 631.20p
Value: £1,805.23

Howden Joinery Group (HWDN)
Director name: Livingston,Andrew
Amount purchased: 23 @ 631.20p
Value: £145.18


Top Director Sells
Goldplat (GDP)
Director name: Kisbey-Green,Gerard
Amount sold: 360,000 @ 7.70p
Value: £27,720.00