Director dealings: Ian Mattioli makes £1.17m sale, bonus shares bought for Restaurant Group execs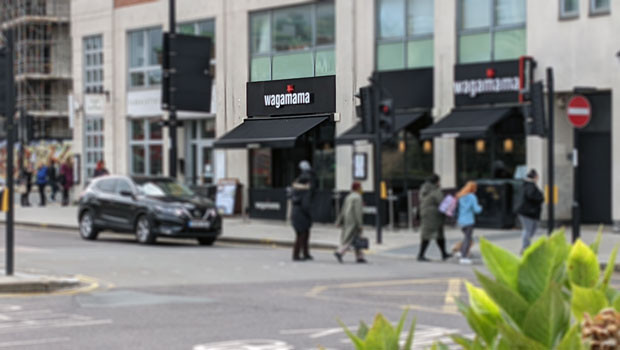 On the buyers' side of the ledger on Friday were two executives at the Restaurant Group, with shares purchased to be held for three years for them as part of its deferred bonus scheme.
The London-listed firm, which owns the chains Wagamama and Frankie & Benny's, said under its bonus scheme, half of any annual bonus payable to executive directors each year was deferred into ordinary shares and held in escrow by its employee benefit trust.
As a result, chief executive officer Andy Hornby was behind the purchase of 247,585 shares, while 116,502 shares were purchased for chief financial officer Kirk Davis.
Both transactions were at a price of 61.36p each, making Hornby's transaction worth £151.924.09, with Davis' valued at £71,488.42.
Mattioli Woods was at the top of the list of sells, meanwhile, after its chief executive officer enjoyed a payday worth almost £1.2m after offloading a small part of his holding.
The AIM-traded company said Ian Mattioli sold 150,000 shares for 780p each, netting him a total of £1,170.000.03.
Following that, it said Mattioli's total interest, including shares held by his spouse and a charitable trust under his direction, totalled 3,023.432 shares, or 5.93% of its issued capital.
Top Director Buys
Restaurant Group (RTN)
Director name: Hornby,Andy C
Amount purchased: 247,585 @ 61.36p
Value: £151,924.09

Hostelworld Group (HSW)
Director name: Cawley,Michael
Amount purchased: 175,000 @ 76.70p
Value: £134,225.00

Pz Cussons (PZC)
Director name: Myers,Jonathan
Amount purchased: 51,175 @ 195.90p
Value: £100,252.44

Henry Boot (BOOT)
Director name: Roberts,Timothy Andrew
Amount purchased: 24,191 @ 317.50p
Value: £76,806.42

Restaurant Group (RTN)
Director name: Davis,Kirk
Amount purchased: 116,502 @ 61.36p
Value: £71,488.42

Henry Boot (BOOT)
Director name: Littlewood,Darren
Amount purchased: 15,301 @ 317.50p
Value: £48,580.67

Amedeo Air Four Plus Limited Red Ord Npv (AA4)
Director name: Page,Stephen Le
Amount purchased: 100,000 @ 31.40p
Value: £31,400.00

Eco Animal Health Group (EAH)
Director name: Wilks,Christopher
Amount purchased: 16,000 @ 163.00p
Value: £26,080.00

Icg-longbow Senior Secured Uk Property Debt Investments Ltd (LBOW)
Director name: Meader,Paul
Amount purchased: 35,000 @ 65.00p
Value: £22,750.00

Kitwave Group (KITW)
Director name: Murray,Gerard T
Amount purchased: 15,000 @ 144.50p
Value: £21,675.00

Kitwave Group (KITW)
Director name: Murray,Gerard T
Amount purchased: 15,000 @ 144.50p
Value: £21,675.00

Abrdn (ABDN)
Director name: Flint,Douglas J
Amount purchased: 9,618 @ 214.20p
Value: £20,601.76

Twentyfour Select Monthly Income Fund Limited (SMIF)
Director name: Paxton,Ashley
Amount purchased: 22,500 @ 88.87p
Value: £19,996.18

Nippon Active Value Fund (NAVF)
Director name: Morgan,Rosemary
Amount purchased: 16,280 @ 122.00p
Value: £19,861.60

Nippon Active Value Fund (NAVF)
Director name: Morgan,Rosemary
Amount purchased: 16,280 @ 122.00p
Value: £19,861.60

International Biotech Trust (IBT)
Director name: Magee,Patrick
Amount purchased: 2,500 @ 633.00p
Value: £15,825.00

Downing Strategic Micro-cap Investment Trust Red (DSM)
Director name: Aldous,Hugh
Amount purchased: 20,000 @ 66.90p
Value: £13,380.00

Uil Limited (di) (UTL)
Director name: Bridges,Stuart J
Amount purchased: 4,600 @ 246.00p
Value: £11,316.00

Beazley (BEZ)
Director name: Lake,Sally
Amount purchased: 2,414 @ 428.83p
Value: £10,351.96

India Capital Growth Fund Ltd. (IGC)
Director name: Duquemin,Lynne
Amount purchased: 9,475 @ 105.53p
Value: £9,999.44

Uil Limited (di) (UTL)
Director name: Hill,Alison
Amount purchased: 3,559 @ 246.00p
Value: £8,755.14

Uil Limited (di) (UTL)
Director name: Shillson,David
Amount purchased: 3,559 @ 246.00p
Value: £8,755.14

Utilico Emerging Markets Ltd (di) (UEM)
Director name: Muh,Anthony
Amount purchased: 3,889 @ 224.00p
Value: £8,711.36

Utilico Emerging Markets Ltd (di) (UEM)
Director name: Hansen,Susan
Amount purchased: 3,889 @ 224.00p
Value: £8,711.36

Helios Underwriting (HUW)
Director name: Libassi,Tom
Amount purchased: 5,000 @ 164.00p
Value: £8,200.00

Utilico Emerging Markets Ltd (di) (UEM)
Director name: Stobart,Eric St Clair
Amount purchased: 3,000 @ 222.75p
Value: £6,682.50

Utilico Emerging Markets Ltd (di) (UEM)
Director name: Liu,Isabel
Amount purchased: 2,689 @ 221.03p
Value: £5,943.50

More Acquisitions (TMOR)
Director name: Goodfellow,Charles Edouard
Amount purchased: 500,000 @ 1.09p
Value: £5,445.00

Uls Technology (ULS)
Director name: Scott,Oliver Rupert Andrew
Amount purchased: 6,000 @ 72.47p
Value: £4,348.20

Utilico Emerging Markets Ltd (di) (UEM)
Director name: Bridgeman,Mark
Amount purchased: 1,863 @ 224.00p
Value: £4,173.12

Itv (ITV)
Director name: Harris,Mary
Amount purchased: 4,029 @ 83.24p
Value: £3,353.70

Rotala (ROL)
Director name: Dunn,Robert
Amount purchased: 10,000 @ 31.95p
Value: £3,195.00

Touchstone Exploration Inc Npv (di) (TXP)
Director name: Baay,Paul R.
Amount purchased: 3,314 @ $1.49
Value: $2,921.29

Uls Technology (ULS)
Director name: Scott,Oliver Rupert Andrew
Amount purchased: 3,215 @ 72.12p
Value: £2,318.66

Beazley (BEZ)
Director name: Lake,Sally
Amount purchased: 491 @ 428.83p
Value: £2,105.56

Beazley (BEZ)
Director name: Lake,Sally
Amount purchased: 285 @ 428.83p
Value: £1,222.17

Alliance Trust (ATST)
Director name: Samuel,Christopher
Amount purchased: 90 @ 991.69p
Value: £892.52

Aberdeen Diversified Income And Growth Trust (ADIG)
Director name: Challenor,Tom
Amount purchased: 216 @ 102.45p
Value: £221.29

Tower Resources (TRP)
Director name: Enfield,Mark
Amount purchased: 69,402 @ 0.26p
Value: £182.18

Beazley (BEZ)
Director name: Lake,Sally
Amount purchased: 5 @ 428.83p
Value: £21.44


Top Director Sells
Mattioli Woods (MTW)
Director name: Mattioli,Ian Thomas
Amount sold: 150,000 @ 780.00p
Value: £1,170,000.03

Cyba (CYBA)
Director name: Bassi,Steve
Amount sold: 35,840,516 @ 2.00p
Value: £716,810.30

Direct Line Insurance Group (DLG)
Director name: James,Penny
Amount sold: 53,894 @ 273.80p
Value: £147,561.77

Just Group (JUST)
Director name: Parsons,Andy
Amount sold: 157,408 @ 88.81p
Value: £139,796.24

Direct Line Insurance Group (DLG)
Director name: Manser,Neil
Amount sold: 27,340 @ 273.80p
Value: £74,856.92

Coca-cola Hbc Ag (cdi) (CCH)
Director name: Bogdanovic,Zoran
Amount sold: 4,065 @ 1,645.94p
Value: £66,907.50

Nippon Active Value Fund (NAVF)
Director name: Morgan,Rosemary
Amount sold: 16,280 @ 122.00p
Value: £19,861.60

Nippon Active Value Fund (NAVF)
Director name: Morgan,Rosemary
Amount sold: 16,280 @ 122.00p
Value: £19,861.60

Headlam Group (HEAD)
Director name: Payne,Chris
Amount sold: 1,328 @ 380.00p
Value: £5,046.40

Tower Resources (TRP)
Director name: Enfield,Mark
Amount sold: 69,402 @ 0.26p
Value: £182.18