Director dealings: i3 Energy board members buy over 1.2m shares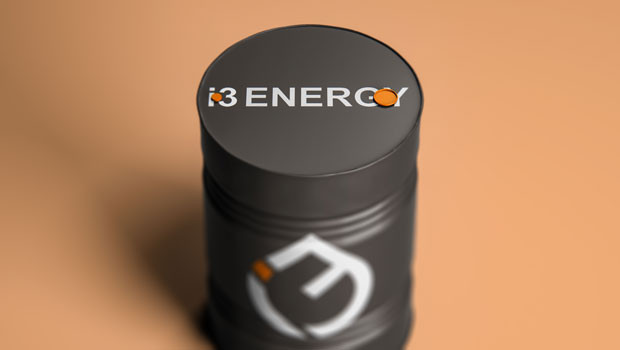 Shares in i3 Energy were in the green on Wednesday afternoon, after two of its board members bought more than 1.2 million shares between them.
The AIM-traded firm said chair John Festival bought one million shares, and chief executive officer Majid Shafiq purchased 206,607 shares, both on Tuesday.
It said Festival paid 35.5 Canadian cents for each share, valuing his purchase at CAD 210,022.01, while Shafiq spent £49,998.89 on the shares at 24.2p apiece.
Following these transactions, i3 said Festival now had a total beneficial interest of 2,602,360 shares, representing 0.22% of its issued share capital, and Shafiq had a total interest of 9,537,891 shares, representing 0.8% of the company.
At 1456 BST, shares in i3 Energy were up 1.11% at 24.47p.
Reporting by Josh White at Sharecast.com.
Top Director Buys
I3 Energy (I3E)
Director name: Shafiq,Majid
Amount purchased: 206,607 @ 2,420.00p
Value: £4,999,889.56

I3 Energy (I3E)
Director name: Festival,John
Amount purchased: 1,000,000 @ $0.35
Value: $210,022.01

Steppe Cement Ltd (STCM)
Director name: del Ser Perez,Javier
Amount purchased: 300,000 @ 31.70p
Value: £95,100.00

Icg Enterprise Trust (ICGT)
Director name: Fusenig ,Gerhard
Amount purchased: 5,000 @ 1,014.00p
Value: £50,700.00

Ariana Resources (AAU)
Director name: Sener,Kerim
Amount purchased: 1,100,000 @ 3.07p
Value: £33,770.00

Oxford Biomedica (OXB)
Director name: Hayden,Michael
Amount purchased: 9,379 @ 317.00p
Value: £29,731.43

Oxford Biomedica (OXB)
Director name: Rasty,Siyamak
Amount purchased: 9,379 @ 317.00p
Value: £29,731.43

Oxford Biomedica (OXB)
Director name: Preston,Heather
Amount purchased: 9,379 @ 317.00p
Value: £29,731.43

Ms International (MSI)
Director name: O'Connell,Michael
Amount purchased: 9,000 @ 323.33p
Value: £29,099.70

Oxford Biomedica (OXB)
Director name: Moukheibir,Catherine
Amount purchased: 8,910 @ 317.00p
Value: £28,244.70

Lindsell Train Inv Trust (LTI)
Director name: Lindsell,Michael
Amount purchased: 25 @ 99,000.00p
Value: £24,750.00

Lindsell Train Inv Trust (LTI)
Director name: Lindsell,Michael
Amount purchased: 25 @ 97,500.00p
Value: £24,375.00

Ceres Power Holdings (CWR)
Director name: Lakin,Eric
Amount purchased: 5,991 @ 333.59p
Value: £19,985.49

Centralnic Group (CNIC)
Director name: Royde ,Max
Amount purchased: 14,000 @ 118.79p
Value: £16,630.60

Victorian Plumbing Group (VIC)
Director name: Walker ,Dianne
Amount purchased: 22,154 @ 47.33p
Value: £10,486.60

Distribution Finance Capital Holdings (DFCH)
Director name: Morris,Gavin
Amount purchased: 37,453 @ 26.70p
Value: £9,999.95

Centralnic Group (CNIC)
Director name: Royde ,Max
Amount purchased: 2,895 @ 119.54p
Value: £3,460.68

Centralnic Group (CNIC)
Director name: Royde ,Max
Amount purchased: 2,000 @ 120.00p
Value: £2,400.00

Schroder British Opportunities Trust (SBO)
Director name: OBE,Christopher Keljik,
Amount purchased: 2,874 @ 69.17p
Value: £1,988.09

Calnex Solutions (CLX)
Director name: Greenan,Ashleigh Joanne
Amount purchased: 702 @ 149.74p
Value: £1,051.17

Calnex Solutions (CLX)
Director name: Cook,Thomas (Tommy)
Amount purchased: 701 @ 149.74p
Value: £1,049.68

Fdm Group (holdings) (FDM)
Director name: McLaren ,Michael (Mike)
Amount purchased: 77 @ 646.00p
Value: £497.42

Prudential (PRU)
Director name: FitzPatrick,Mark
Amount purchased: 20 @ 930.25p
Value: £186.05

Centrica (CNA)
Director name: Ringrose ,Kate
Amount purchased: 221 @ 68.19p
Value: £150.71

Centrica (CNA)
Director name: OÂ'Shea,Chris
Amount purchased: 220 @ 68.19p
Value: £150.03


Top Director Sells
Ariana Resources (AAU)
Director name: Sener,Kerim
Amount sold: 1,015,000 @ 3.00p
Value: £30,450.00

Tremor International Ltd (di) (TRMR)
Director name: Druker,Ofer
Amount sold: 8,818 @ $3.42
Value: $24,868.11

Tremor International Ltd (di) (TRMR)
Director name: Druker,Ofer
Amount sold: 6,622 @ $3.55
Value: $19,384.93

Tremor International Ltd (di) (TRMR)
Director name: Druker,Ofer
Amount sold: 6,154 @ $3.63
Value: $18,420.90