Director dealings: Hvivo director ups stake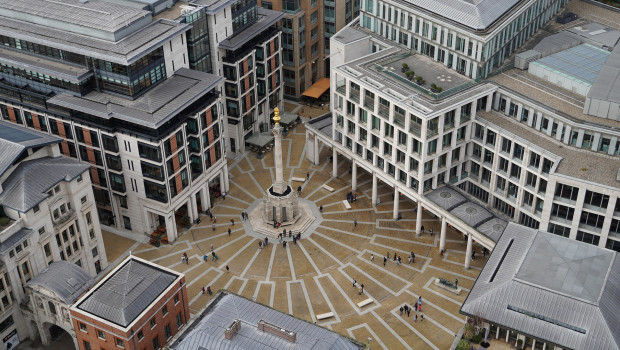 Hvivo revealed on Wednesday that non-executive director James Winschel had purchased 30,602 ordinary shares in the AIM-listed biotechnology firm.
Winschel, who joined the group back in 2014, acquired the shares on Tuesday at an average price of 1,193p each, for a total value of £365,081.87.
Rare and orphan drug services company Open Orphan agreed to takeover Hvivo back in December by means of an all-share reverse take-over at a 33.8% premium.
The proposed transaction, which requires the approval of both companies' shareholders, valued the latter at roughly 15.6p a share.
As of 1635 GMT, Hvivo shares were up 0.97% at 13p.
Top Director Buys
Hvivo (HVO)
Director name: Winschel ,James
Amount purchased: 30,602 @ 1,193.00p
Value: £365,081.87

Blackrock Income And Growth Investment Trust (BRIG)
Director name: Proudfoot,Graeme
Amount purchased: 20,000 @ 208.00p
Value: £41,600.00

Palace Capital (PCA)
Director name: Wilson,Mickola
Amount purchased: 10,000 @ 325.80p
Value: £32,580.00

Begbies Traynor Group (BEG)
Director name: Wallqvist,Peter Wilhelm
Amount purchased: 30,000 @ 88.00p
Value: £26,400.00

Aberdeen Standard Equity Income Trust (ASEI)
Director name: Burns,Richard
Amount purchased: 6,000 @ 406.30p
Value: £24,378.00

Aberdeen Standard Equity Income Trust (ASEI)
Director name: Burns,Richard
Amount purchased: 4,000 @ 407.70p
Value: £16,308.00

Griffin Mining Ltd. (GFM)
Director name: Brynelsen,Dal S
Amount purchased: 20,000 @ 65.00p
Value: £13,000.00

New Century Aim Vct (NCA)
Director name: Barnard,Michael David
Amount purchased: 4,878 @ 69.00p
Value: £3,365.82

B.p. Marsh & Partners (BPM)
Director name: Topping ,Daniel
Amount purchased: 1,031 @ 270.00p
Value: £2,783.70

Touchstone Exploration Inc Npv (di) (TXP)
Director name: Baay,Paul R.
Amount purchased: 10,333 @ $0.38
Value: $2,349.41

Touchstone Exploration Inc Npv (di) (TXP)
Director name: Shipka,James
Amount purchased: 8,000 @ $0.38
Value: $1,818.95

Touchstone Exploration Inc Npv (di) (TXP)
Director name: Budau,Scott
Amount purchased: 5,333 @ $0.38
Value: $1,212.56

Grainger (GRI)
Director name: Simms,Vanessa
Amount purchased: 96 @ 313.00p
Value: £300.48

Grainger (GRI)
Director name: Gordon,Helen
Amount purchased: 96 @ 313.00p
Value: £300.48

Nexus Infrastructure (NEXS)
Director name: Hillman,Dawn
Amount purchased: 97 @ 205.00p
Value: £198.85

Nexus Infrastructure (NEXS)
Director name: Martin,Alan
Amount purchased: 97 @ 205.00p
Value: £198.85

Sse (SSE)
Director name: Alexander,Gregor
Amount purchased: 11 @ 1,448.22p
Value: £159.30

National Grid (NG.)
Director name: Pettigrew,John
Amount purchased: 16 @ 950.52p
Value: £152.08

National Grid (NG.)
Director name: Agg,Andrew
Amount purchased: 16 @ 950.52p
Value: £152.08

National Grid (NG.)
Director name: Shaw ,Nicola
Amount purchased: 16 @ 950.52p
Value: £152.08

Rathbone Brothers (RAT)
Director name: Stockton,Paul
Amount purchased: 7 @ 2,110.00p
Value: £147.70

Rathbone Brothers (RAT)
Director name: Butcher,Andrew
Amount purchased: 7 @ 2,110.00p
Value: £147.70

Sse (SSE)
Director name: Phillips-Davies,Alistair
Amount purchased: 9 @ 1,448.22p
Value: £130.34

Sse (SSE)
Director name: Pibworth ,Martin
Amount purchased: 3 @ 1,448.22p
Value: £43.45


Top Director Sells
Tremor International Ltd (di) (TRMR)
Director name: Druker,Ofer
Amount sold: 139,005 @ 175.00p
Value: £243,258.75